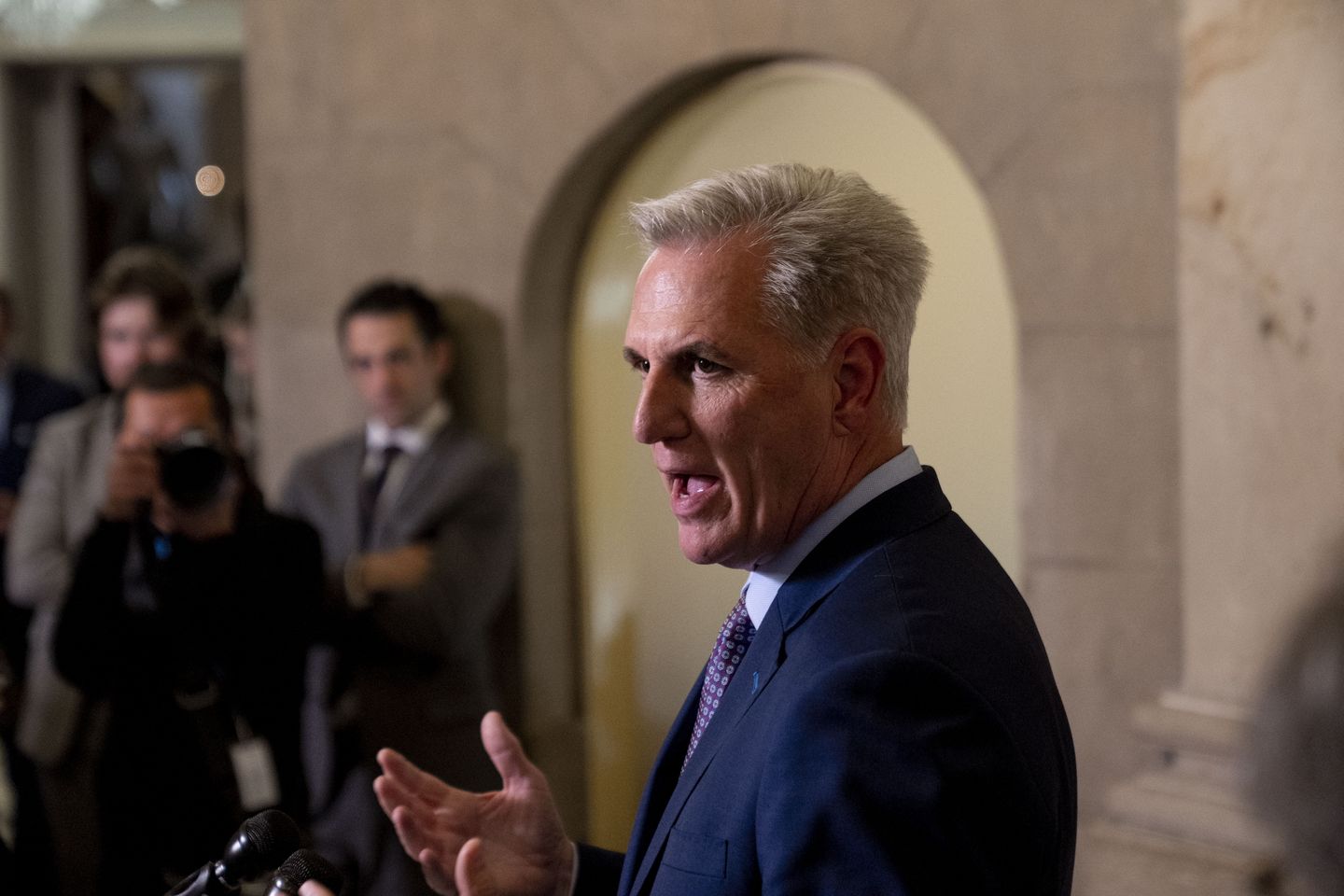 President Biden is postponing a scheduled debt limit meeting with House Speaker Kevin McCarthy until next week as staffers work behind the scenes on a deal, according to people familiar with the decision.
Mr. Biden is considering whether agreeing to some spending cuts would be enough to unblock GOP opposition to raising the debt ceiling. Congress faces a June 1 deadline to raise the debt ceiling by $31.4 trillion or face default and potential economic collapse.
Asked by Capitol reporters why the meeting was canceled, McCarthy replied, "Ask the White House."
White House officials described the postponement as a sign of progress and said talks would continue next week. They said Mr. Biden and Mr. McCarthy, Republican of California, are scheduled to meet early next week.
The president and president, along with other congressional leaders, met on Tuesday to discuss the impasse over the debt limit. It was the first time in months that Mr. Biden and Mr. McCarthy had sat down.
The follow-up meeting has been set for Friday until those plans change on Thursday.