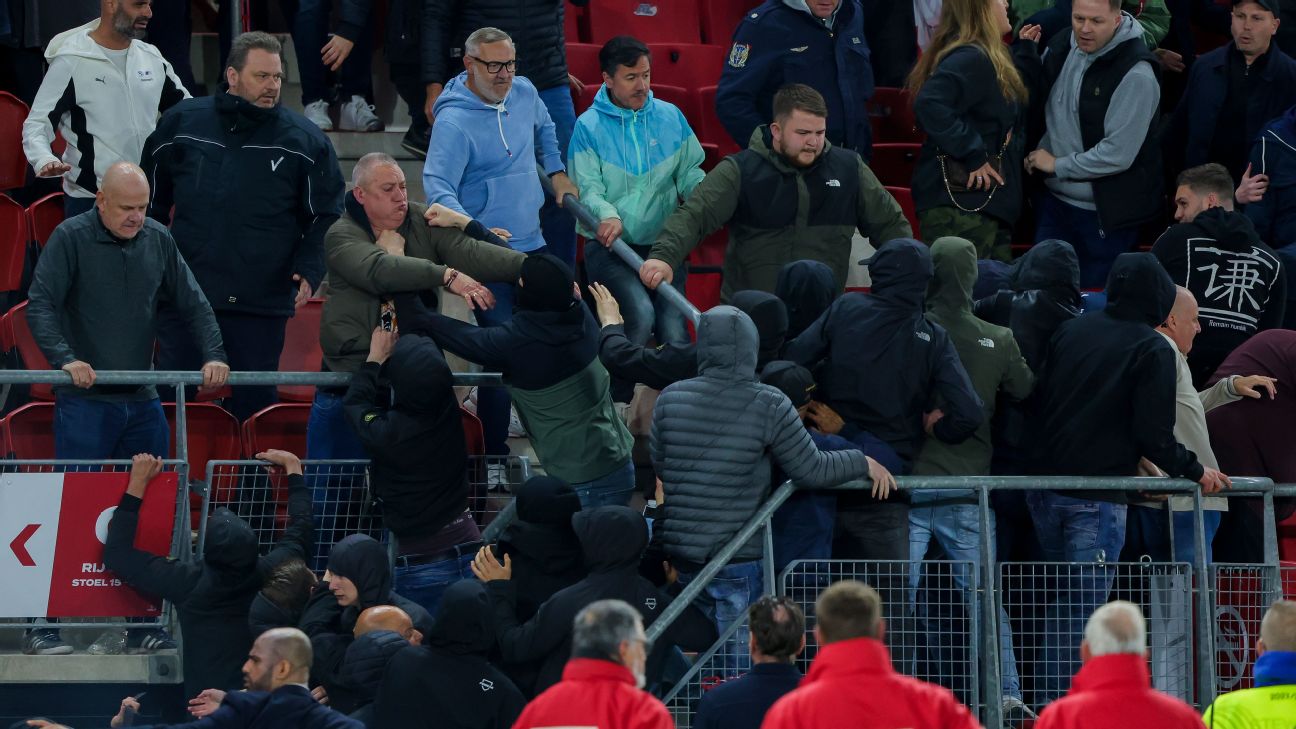 Family and friends of the West Ham United player were attacked by AZ Alkmaar supporters as they blew the final whistle as they celebrated their Europa Conference League semi-final victory in the Netherlands on Thursday.
AZ supporters breached a fence and attacked the West Ham national team, who were seated in their reserved seats at AZ Stadium. A brawl ensued and West Ham players, including captain Declan Rice, tried to intervene.
Police and stewards quickly rushed to the scene to prevent further clashes, and calm was restored 10 minutes later.
West Ham manager David Moyes told BT Sport: "We'll have to wait until things calm down to see what's going on, but the biggest problem is that the players are in an area where they have family, friends and whole families. It is," he said.
"There was a problem and a lot of the players were angry because they couldn't make sure they were okay. But you know, I don't know. We waited and then what really happened to the people involved. I need to ask." "
There was a similar incident in London last week when AZ supporters, including Pascal Jansen's family, were approached by West Ham fans celebrating a goal scored by the Dutch club in the first half of the first leg.
West Ham came from behind to win 2-1 last Thursday and scored the final winning goal in the second leg of the semi-final to win 3-1 on aggregate.