Vanderbilt Commodores outfielder Enrique Bradfield Jr. turned up at bat, resulting in a very unusual at-bat.
In the bottom of the seventh in Vanderbilt's NCAA Tournament opener between the Nashville Regionals and Eastern Illinois, when Bradfield hit a 2-2 pitch into right field, he somehow managed to get his bat—aluminium. broke his bat.
Bradfield hit the ball through the barrel end of the bat, but the bat snapped near the handle.
CLICK HERE FOR MORE SPORTS COVERAGE AT FOXNEWS.COM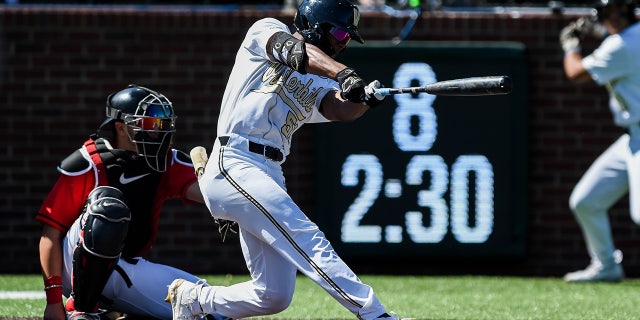 Eastern Illinois outfielder Logan Eichhoff made a diving catch to knock Bradfield out of the first out.
Duke University baseball player hits 3 homers with torn anterior cruciate ligament in college baseball field
Bradfield hit a double early in the game. The Commodores scored six in the third inning and won 12–2.
The broadcaster noted that Bradfield did not appear to be stuck on the pitch.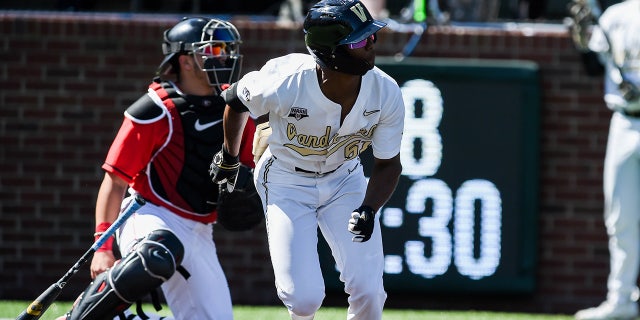 Vanderbilt pitcher Devin Futrell started the game and finished the game with one earned run in five innings.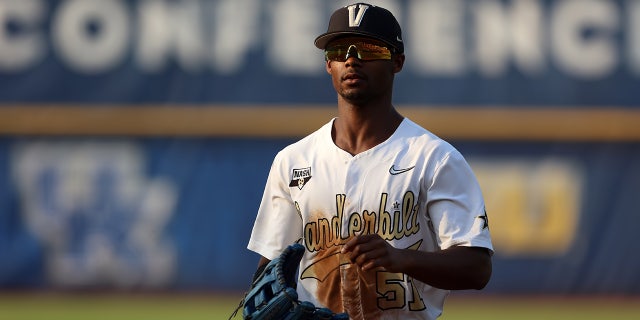 CLICK HERE TO GET THE FOX NEWS APP
With the win, the Commodores advanced to Saturday night's matchup against the Oregon Ducks.