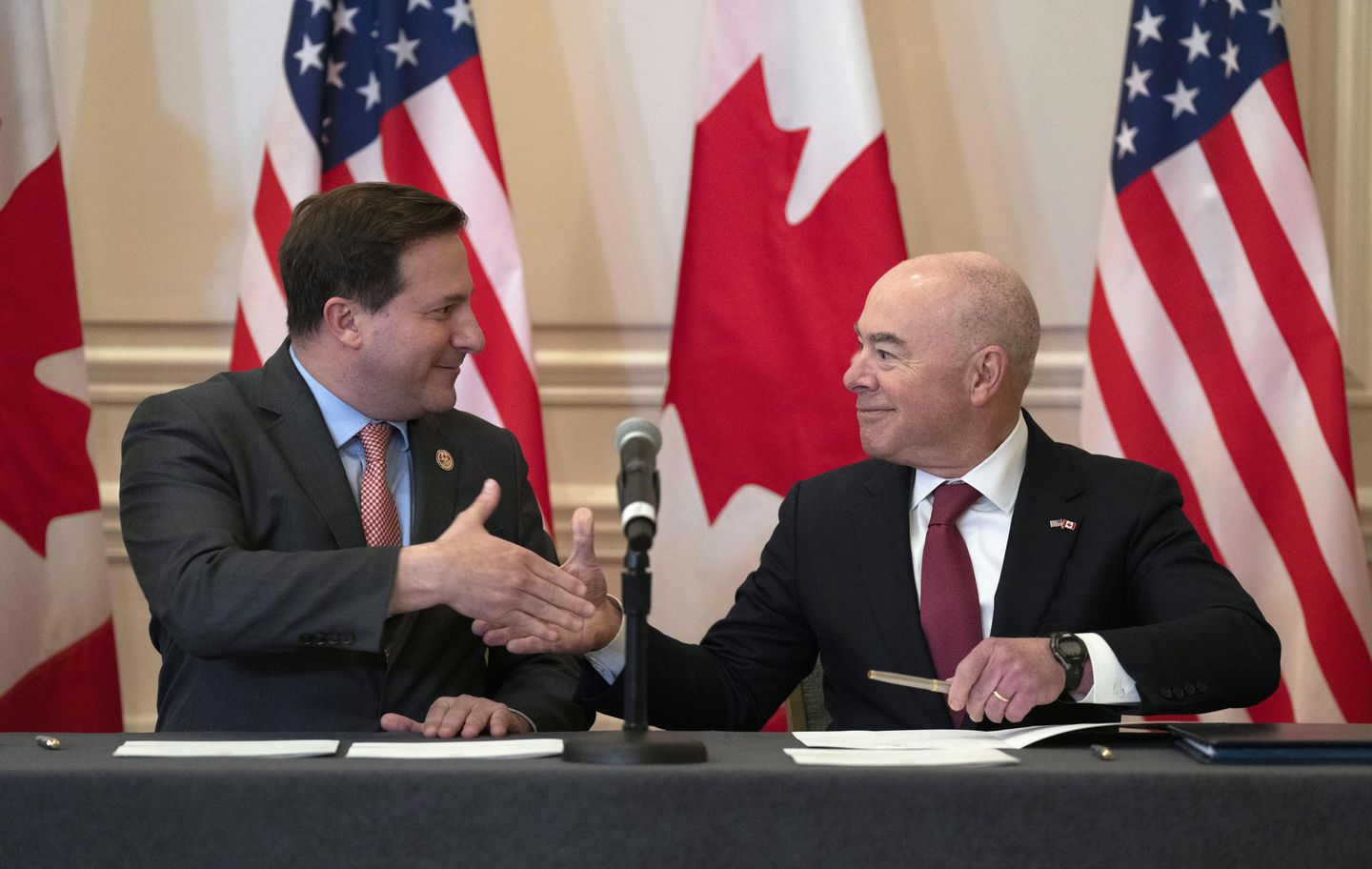 OTTAWA, Ontario – Canada and the United States agreed on Friday to share more information on the smuggling of firearms and drugs across their shared border and pledged to review recent incidents of migrant deaths along of the border.
Public Safety Minister Marco Mendicino said Ottawa has signed four new or updated agreements with Washington that allow the Royal Canadian Mounted Police and the Canada Border Services Agency to share more data. with their American counterparts.
Officials gave few details about what materially changed as a result of Friday's agreements. But Mendicino said the agreements will allow Canada to specifically address phantom guns, referring to privately-made untracked firearms used by gangs.
The announcement was made during the Cross-Border Crime Forum, which was attended by Mendicino, Canadian Justice Minister David Lametti, US Homeland Security Secretary Alejandro Mayorkas and US Attorney General Merrick Garland.
The agreements aim to help stem the flow of opioids such as fentanyl. Garland said authorities would track the ingredients used to create the deadly drug and the flow of its components from China.
"That means more joint investigations into smuggling and arms trafficking," Mendicino told a news conference.
---
PHOTOS: US and Canada agree to share data on guns and drug trafficking
---
Mayorkas said, "It's about meeting the moment, dealing with the changes that are happening and dealing with them in real time – sharing actionable and relevant information in real time.″
A joint statement said law enforcement on both sides of the border would be trained to have a common understanding of both countries' privacy laws.
The four leaders also pledged to look into recent incidents of migrant deaths along the border, pledging to hold smugglers accountable and crack down on irregular migration with sensors, personnel and timely information.
Copyright © 2023 The Washington Times, LLC.