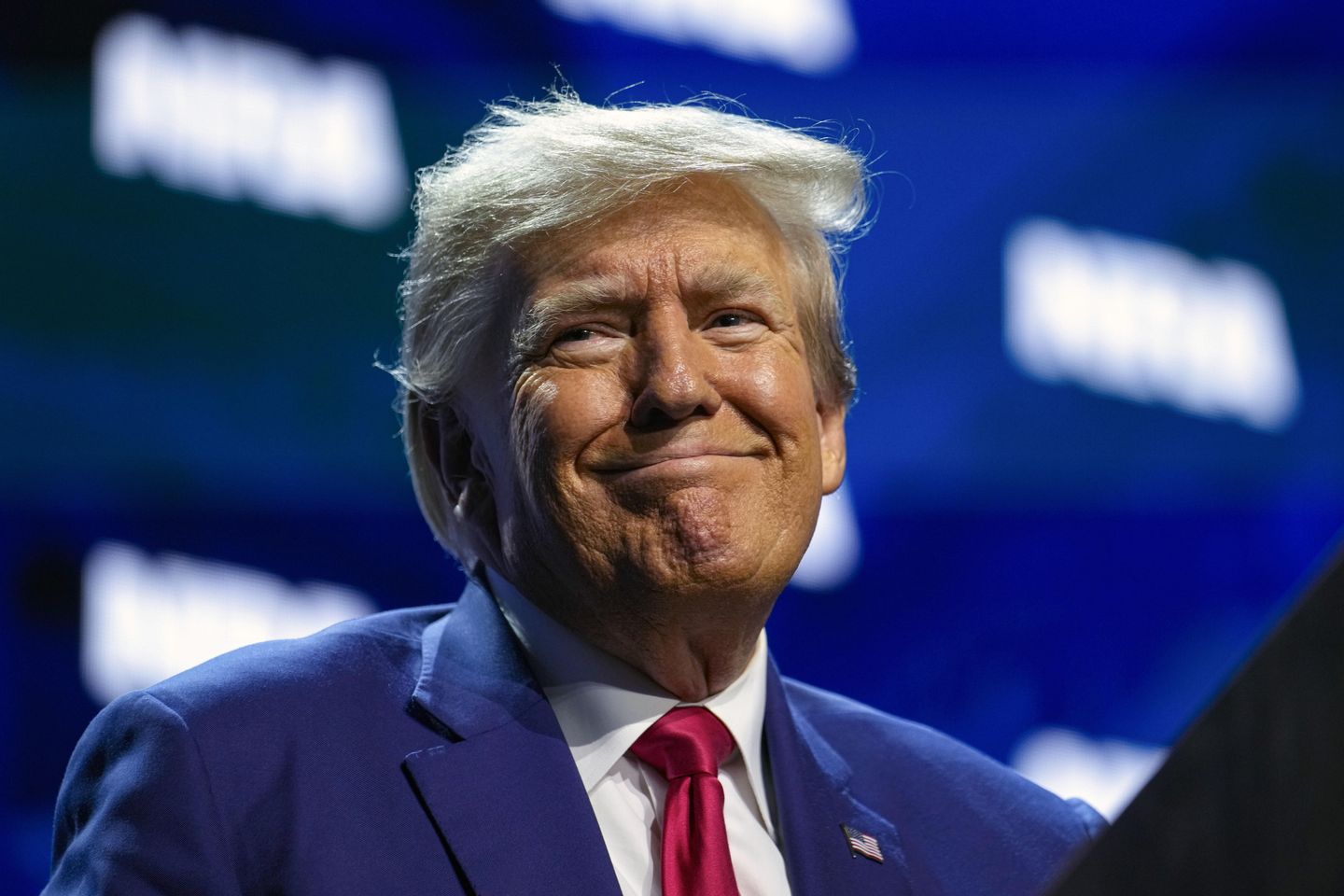 Former President Donald Trump continues to cement his frontrunner status in the 2024 Republican presidential primary despite being indicted and facing multiple other criminal investigations.
An NBC News poll released Sunday showed that roughly two-thirds of GOP voters, or 68%, said they stand behind Mr. Trump and that the probes he's facing "are a politically motivated attempt to stop Trump."
Just 26% said it was important to nominate someone other than Mr. Trump "who will not be distracted and can beat Joe Biden."
If the election were held today, 46% of Republican respondents surveyed said they would choose Mr. Trump followed by 31% for Florida Gov. Ron DeSantis, 6% for former Vice President Mike Pence, 3% for former U.N. Ambassador Nikki Haley, 3% for Sen. Tim Scott of South Carolina and 3% for former Arkansas Gov. Asa Hutchinson.
Among those choices, only Mr. Trump, Ms. Haley and Mr. Hutchinson have formally entered the race.
President Biden is expected to officially launch his reelection campaign this week, setting the stage for a possible Trump-Biden rematch.
But Americans are turned off at the idea of deja vu, with majorities of general voters from both parties saying neither Mr. Trump nor Mr. Biden should run again.
General voters gave a slight preference to Republicans, with a combined 41% saying they'd definitely or probably vote for Mr. Biden compared to 47% who say they'd vote for the eventual Republican nominee.
The poll was conducted April 14-18 among 1,000 adults and has a margin of error of 3.1 percentage points. The margin of error among the sample of 292 likely Republican primary voters is 5.99 percentage points.