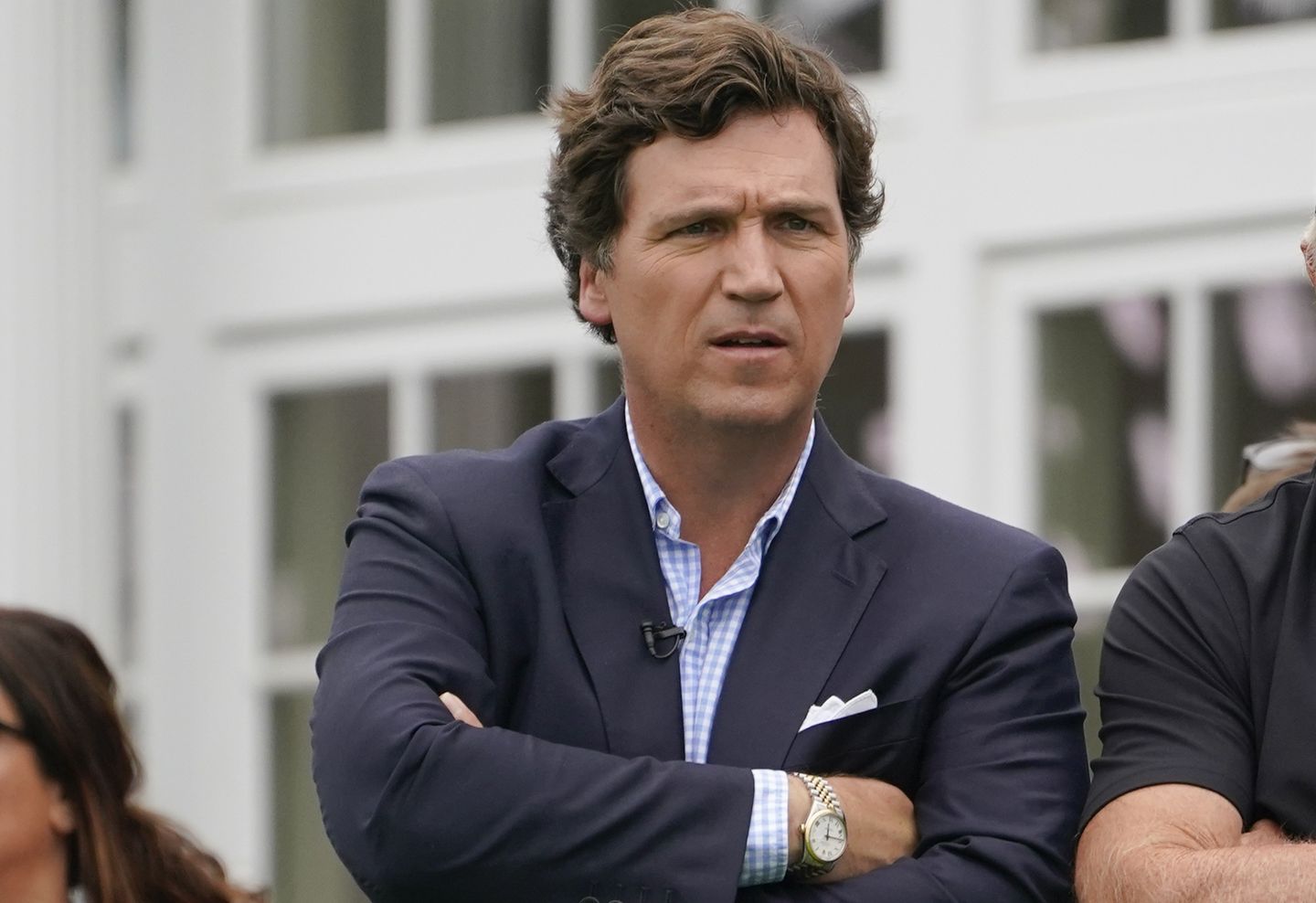 Tucker Carlson doesn't want to be president.
Nonetheless, the Draft Tucker PAC began fundraising, only to learn from his lawyer that Tucker Carlson really didn't want to be president.
According to multiple reports Monday night, attorney Harmeet Dhillon sent a cease and desist letter to the political action committee.
"Mr. Carlson will not run for president in 2024 under any circumstances, and therefore your misrepresentations are harming Mr. Carlson and defrauding his supporters," Ms. Dhillon wrote in Monday's letter.
"If you do not immediately cease and desist from your efforts to solicit money to 'redact' Mr. Carlson, we will use every legal means at our disposal to enforce his rights and protect his supporters from these misrepresentations. ", she wrote.
The attorney also accused the PAC of using Mr. Carlson's name and likeness without permission "for your own benefit" to later sell donor lists.
Tucker Project spokesman Charlie Kolean said in a statement that Mr Carlson's legal team had demanded that he "cease all activities on his behalf". We will honor this request.
However, the PAC had not raised much money to date.
Chris Ekstrom, PAC President, said The Hill, only $212 had been raised online, despite contributing $35,000 of his own money.
Nevertheless, Draft Tucker had already made an announcement, which had been timed for a week on the conservative Newsmax channel, in which he praised the top-rated ex-Fox News host for fighting "woke nonsense" and saying "no one no longer articulate and single out leftists of both parties.
PAC said it asked Newsmax to remove the ad.