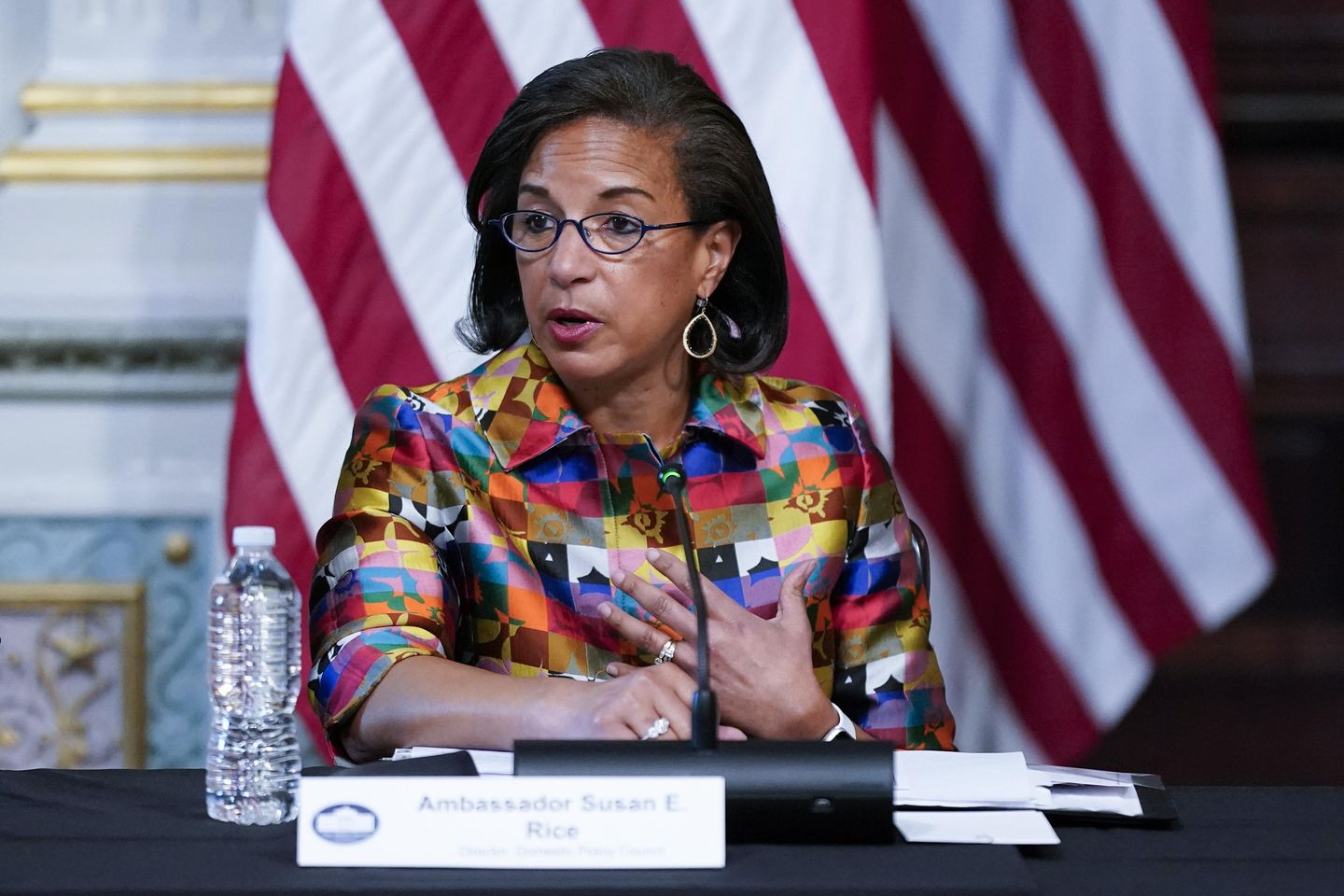 Susan Rice, who serves as President Biden's domestic policy adviser, is stepping down from her post, the White House announced Monday.
It is not immediately clear when Ms. Rice will leave her post, but NBC News reported she will step down on May 26. A replacement was not announced.
In her role, she spearheaded some of Mr. Biden's most controversial and ambitious domestic agenda items. She helped craft the administration's immigration policy, as well as actions on health care, gun safety and student loans.
Ms. Rice is the only person to serve as both national security adviser, a position she held under President Obama, and domestic policy adviser.
The news of Ms. Rice's departure comes amid reports that Mr. Biden is expected to announce his reelection campaign as early as Tuesday. It also comes as the administration is taking heat for its handling of illegal immigration at the southern border.
In a statement, Mr. Biden hailed her record of public service, praising her "integrity, humility and humor."
"[T]here is no one more capable, and more determined to get important things done for the American people than Susan Rice," Mr. Biden said, adding that he will miss her "counsel and friendship."
Ms. Rice was one of the first individuals Mr. Biden appointed in his administration. She quickly set up a Domestic Policy Council to bring in policy experts and create a process for mobilizing agencies to carry out the president's domestic agenda.
In her role, she worked to expand the Affordable Care Act, develop a national mental health strategy and cap insulin costs at $35. She also worked to advance police reform, which didn't pick up much steam in the closely divided Senate, and crafted the administration's marijuana policy.
"The list goes on and would not be possible without Susan," Mr. Biden said of her work.