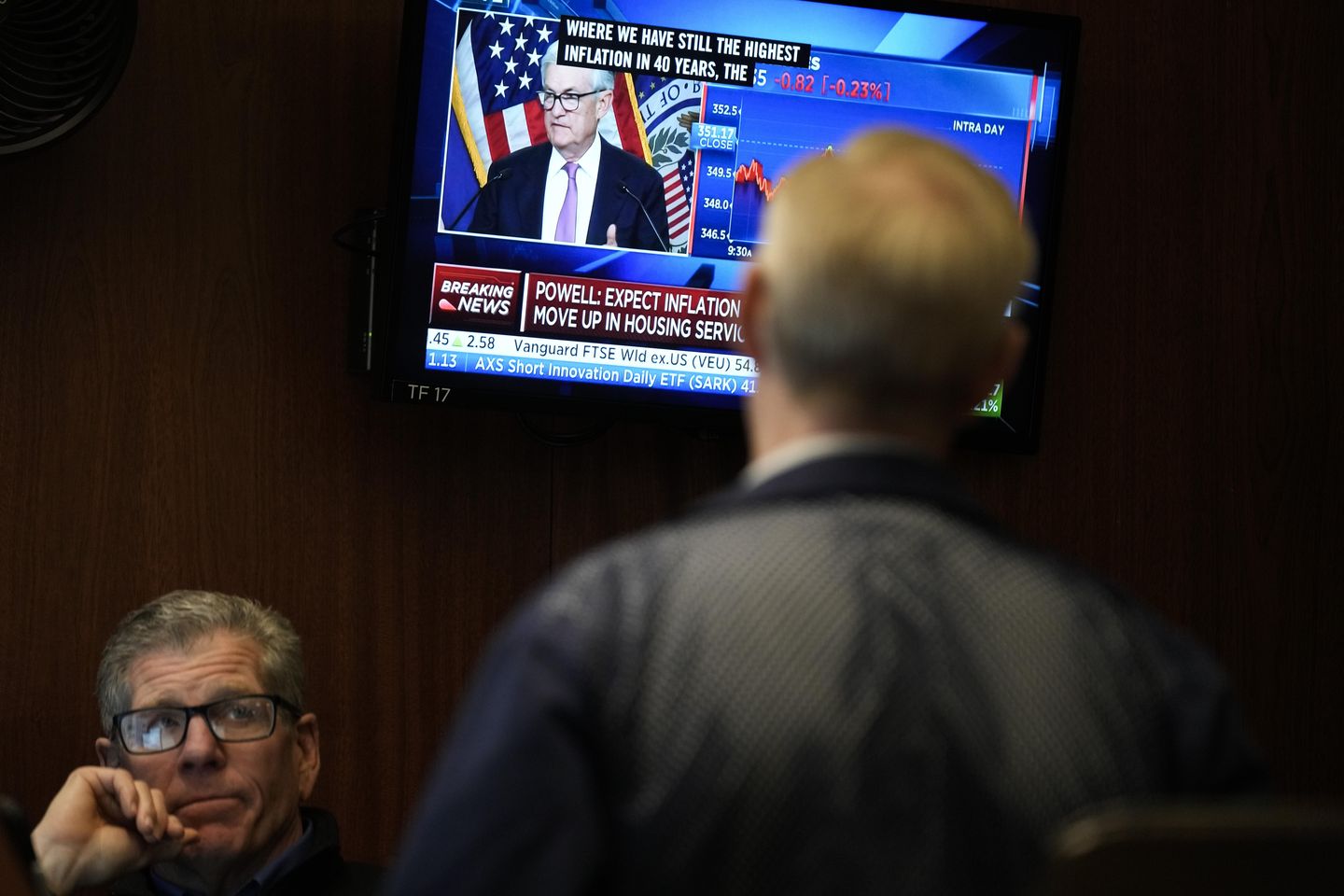 Stocks fell sharply on Tuesday, led by bank stocks, as investors braced for another possible interest rate hike by the Federal Reserve.
The Dow Jones Industrial Average fell more than 500 points, or 1.5%, in trading shortly before noon. The tech-heavy Nasdaq and S&P 500 also cratered.
The Fed will announce on Wednesday whether it is imposing its 10th rate hike since March 2022 to fight inflation. The consumer price index rose 0.1% in March to an annual rate of 5%, well above the central bank's target rate of 2%.
Rising interest rates have created liquidity shortages at some banks as customers withdraw their money in search of better returns.
Regulators seized San Francisco-based First Republic Bank on Monday and reached an agreement with JPMorgan Chase to take over most of its assets.
It is the second largest bank failure in US history.