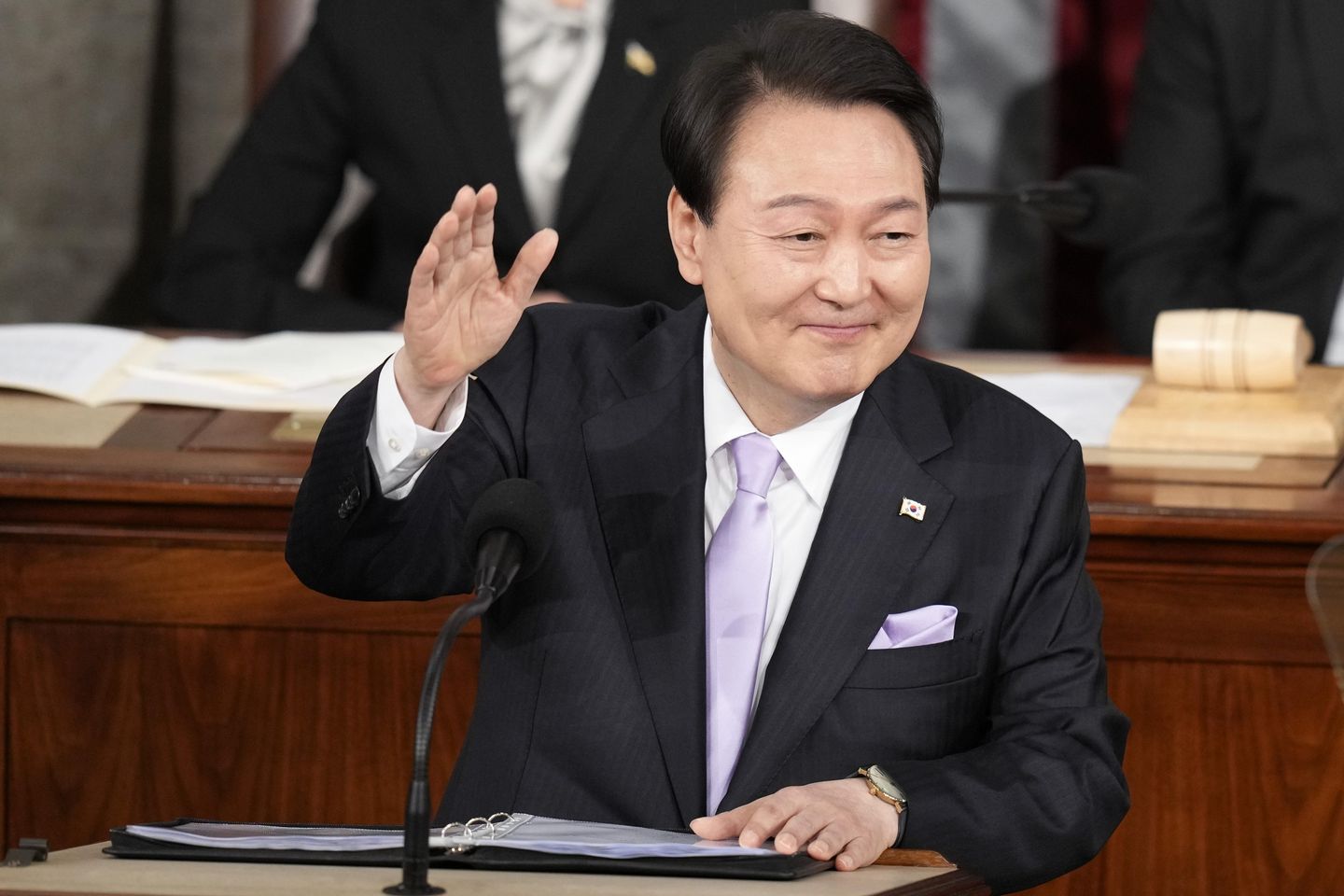 South Korean officials are strengthening ties beyond the White House in an official state visit to Washington, striking a deal with the Smithsonian Institution to increase arts cooperation and brokering business opportunities on the Potomac River with Virginia Governor Glenn Youngkin.
South Korea's Ministry of Culture, Sports and Tourism on Thursday signed a memorandum of understanding at the Smithsonian National Museum of Asian Art on the sidelines of South Korean President Yoon Suk Yeol's visit with President Biden, Deputy President Kamala Harris and congressional lawmakers, according to the Yonhap News Agency.
The agreement will help the two parties to share their academic research, organize joint events and exchange exhibitions or loan works of art.
South Korean First Lady Kim Keon Hee attended the signing ceremony along with senior ministry officials.
Mr Youngkin, meanwhile, said he met with South Korean Prime Minister Han Duck-Soo to discuss bilateral trade between the Asian nation and Virginia.
"With Virginia's excellent educational institutions, expanding workforce programs, growing business-ready sites, and an increasingly competitive tax profile, Virginia looks forward to becoming a premier business partner. plan for South Korea," said Mr. Youngkin, considered a rising star in the GOP.
Mr. Youngkin called the talks an extension of an underlying relationship.
Students can spend time at George Mason University campuses in South Korea and Fairfax, Virginia; and Virginia and South Korea have business partnerships in defense, medicine, agriculture, and manufacturing.