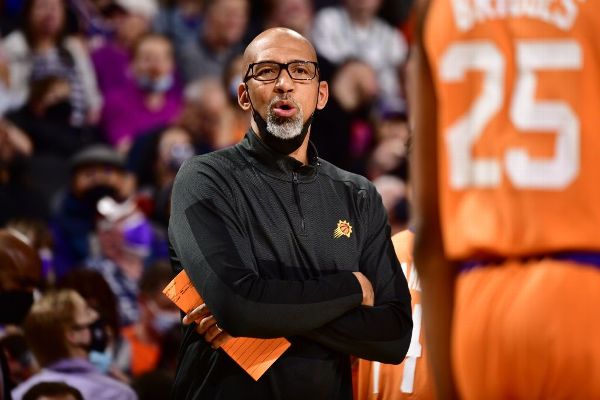 The Phoenix Suns have fired coach Monty Williams, sources told ESPN's Adrian Wojnarowski on Saturday night.
Williams went 194-115 in four seasons with the Suns and won the NBA Coach of the Year award last season after Phoenix's 64-win record. He will lead the franchise to its first NBA Finals appearance in nearly 20 years in 2021.
New Suns owner Matt Ishbia made the decision to fire Williams two days after the Suns lost six games to the Denver Nuggets in the Western Conference semifinals.
Ishbia, who acquired the team in December, made headlines early on with Kevin Durant's blockbuster hit at the February trade deadline. But Durant missed all but eight games before the start of the postseason with a sprained ankle, while Chris Paul and DeAndre Ayton both went down with injuries during the playoffs.
The Suns ended the season with a 125-100 loss to the Nuggets, their second major loss in an elimination game in years.
Phoenix will begin the search for a replacement for Williams as the Toronto Raptors and Milwaukee Bucks also enter the summer with head coach vacancies.