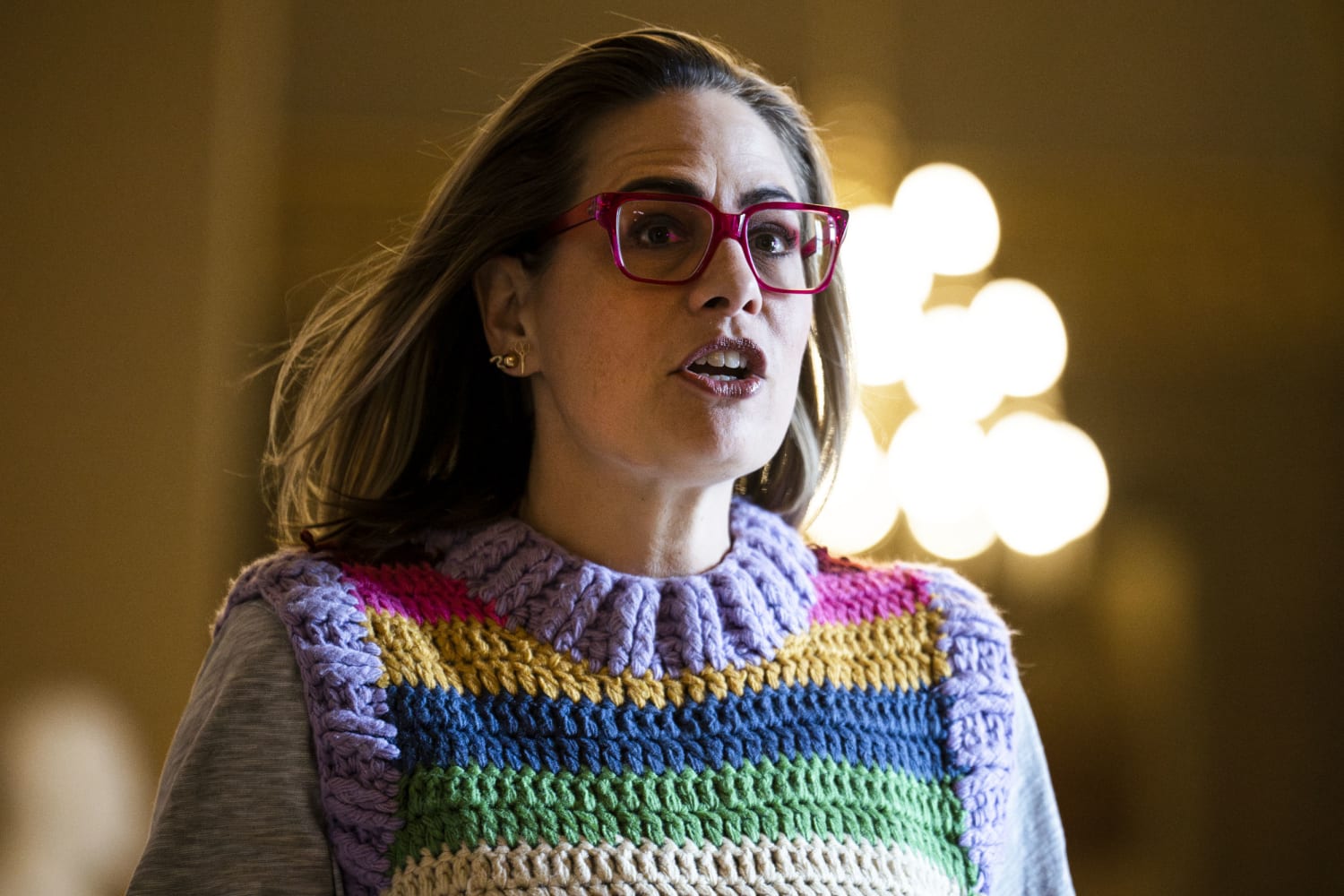 Sen. Kyrsten Sinema, I-Arizona, said Sunday she was not considering moving to the Republican Party as she considered a 2024 re-election bid.
In a interview on CBS "Face the Nation", Sinema, who quit the Democratic Party last year and officially registered as an independent, said she was "absolutely" done with party affiliation.
Asked by host Margaret Brennan if she will ever become a Republican, Sinema said both sides of the aisle were "broken" parties, adding, "You don't jump from one broken party to another."
Sinema registered as an independent just days after Democrats achieved a 51-49 majority in the Senate – following Sen. Raphael Warnock's victory in Georgia in a runoff – expanding their largest majority narrow.
Although she hasn't announced whether she will run again next year, Sinema's campaign raised more than $2.1 million in the first quarter of the year, more than half of that from donors. who donated at least $3,300. More than 30% came from employees of just five major companies, including hedge funds, investment groups and private equity firms.
Sinema has been criticized for her ties to Wall Street and the wealthy congressional Democrats, including Rep. Ruben Gallego, D-Arizona, who last year announced his campaign for the Democratic nomination in his Senate seat.
During her tenure as a Democratic senator, Sinema repeatedly found herself at odds with her colleagues, including rejecting a filibuster rule change last year that could have helped pass a major rights bill. voting – one of President Joe Biden's top priorities.