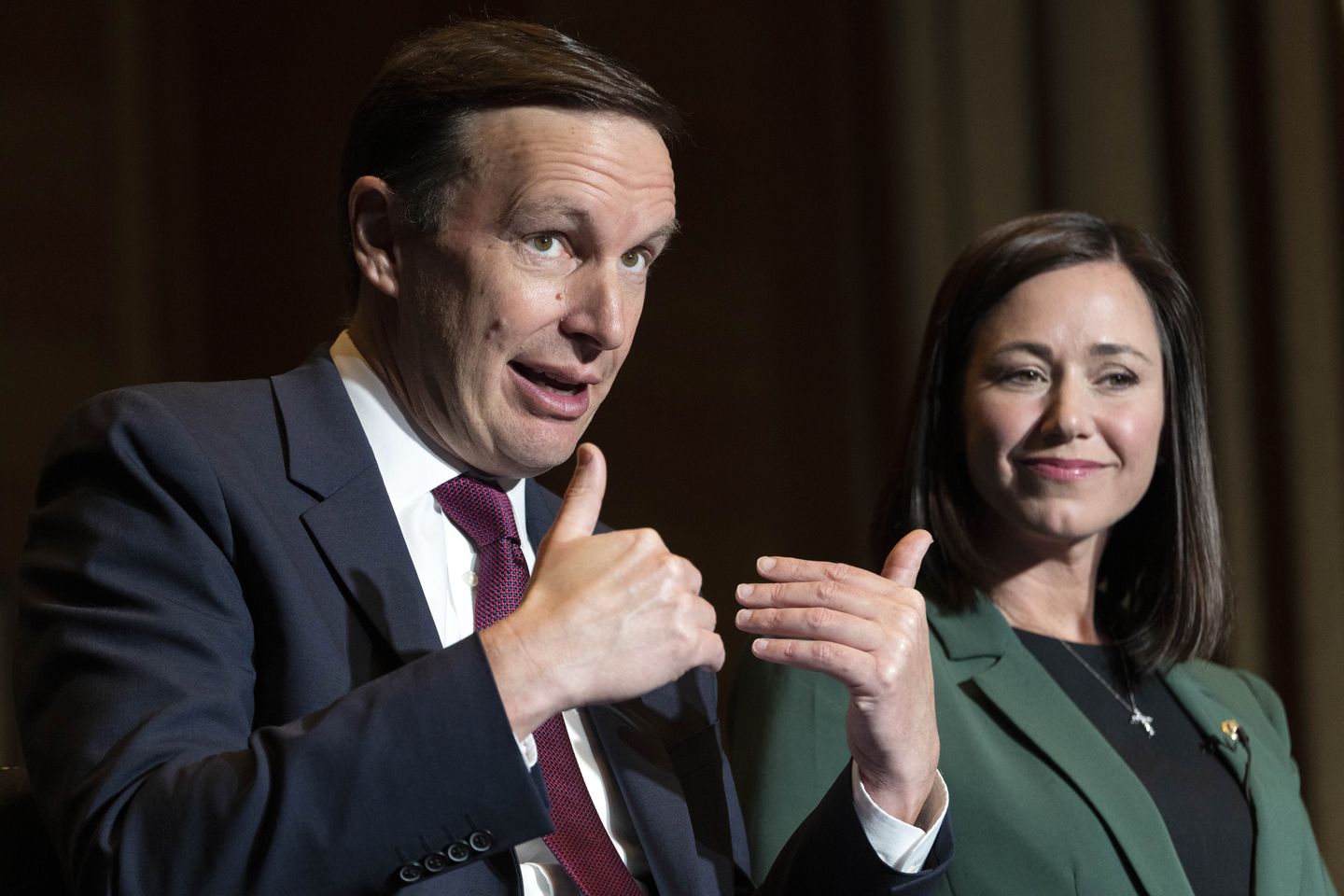 Sen. Chris Murphy on Sunday accused Republicans of rooting for the southern border to be overrun with migrants for political gain, as the end of the COVID zone policy known as Title 42 is expected to prompt more illegal crossings. .
Title 42, which allowed the United States to turn back migrants at the U.S.-Mexico border without seeking asylum in the name of public health, ended Thursday evening with the expiration of the official health emergency in the event of pandemic.
"Republicans had multiple opportunities to come to the table and pass immigration reform that would solve the border problem," Connecticut Democrat Mr. Murphy said on NBC's "Meet the Press." . "And my belief is that even if you have a small group of Republicans who legitimately want to engage, the majority of that party welcomes border chaos."
The Biden administration is reinstating a previous immigration policy with tougher legal consequences in an effort to stem the flow of migrants overwhelming southern border communities.
However, that failed to appease fierce Republican criticism of the president's policies.
House Republicans passed a border security bill last week just before the expiration of Title 42 that Senate Democrats say is dead on arrival, while a bipartisan bill to extend the 42-year-old title is directed by the senses. Thom Tillis, Republican of North Carolina, and Kyrsten Sinema, Arizona Independent.
Mr. Murphy suggested that Republicans have no intention of finding a solution that could muster enough support to become law and that would address other immigration policies in addition to preventing illegal crossings, such as changes to the asylum process and protections for those who were brought to the United States illegally as children.
"You saw some of my colleagues on Tuesday, as soon as the votes were cast, rushing to the border to take smiley photos with Border Patrol, basically celebrating the fact that there was chaos because they believe that 'There is a political payoff to be had,' says Mr Murphy. "I think Americans know it was the Republicans, not the Democrats, who sat down to fix our broken immigration system."