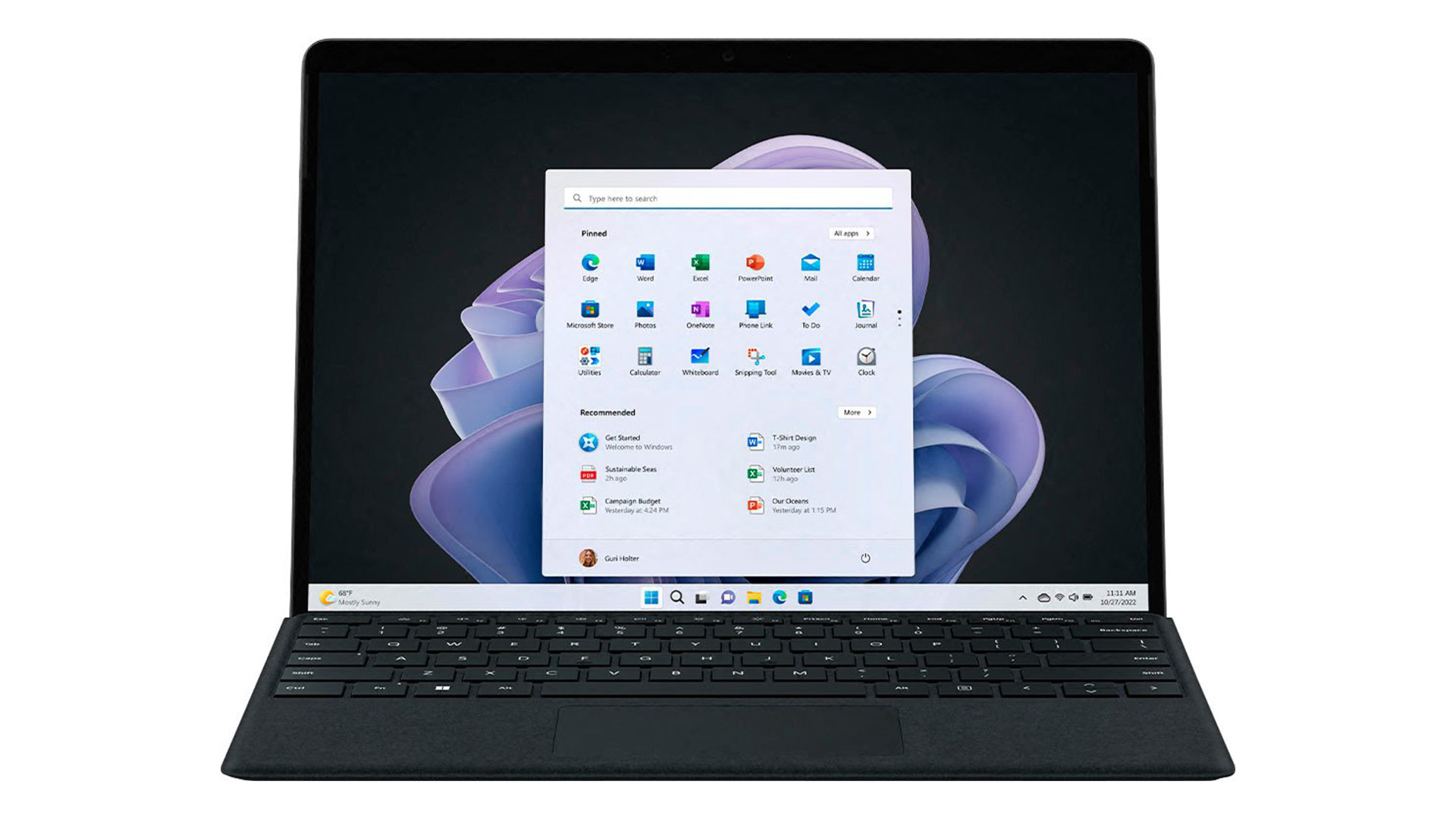 Looking for one of the most flexible tablets on the market? This Best Buy Surface Pro 9 deal might be perfect for you.
Microsoft's Surface Pro line has grown from relatively humble beginnings to one of the best tablets for students. That's thanks to its excellent hardware design that offers all the portability of a tablet, with the Windows backbone to do real work.
The Surface Pro 9 is the best example, and with a new deal at Best Buy, you can get the device and its excellent keyboard cover for $994 – a saving of $285.98.
Main characteristics: Features the Signature Keyboard, 13-inch PixelSense display, and laptop-grade performance
Product launched: October 2022
Price history: Other retailers have offered a similar deal (especially on the green variant), but you'll be hard-pressed to find an option that also includes the keyboard, making this a big savings.
Price comparison: Amazon: $990.99 | Walmart: $979 | best buy: $999.99
Opinion consensus: The Surface Pro 9 is a solid tablet that literally puts Windows 11 at your fingertips. Whether it's running Office apps, watching Netflix, or even playing games, it's a solid option thanks to its Core i7 processor and 2880×1920 resolution display. It also has plenty of ports, and if you want to use it as a laptop replacement, the keyboard attachment is excellent.
TechRadar: ★★★★ | Tom Guide: ★★★ | T3: ★★★★
Featured in Guides: Best tablet for students
Buy it if: You want laptop-level and Windows 11 performance in a more portable form factor. You need a hardware keyboard, but you don't mind using a touchscreen either.
Don't buy it if: You want to jump into a more personalized tablet operating system. For a similar price, you can get an iPad Pro M2 instead.