Russian cyclist Gleb Sirica fell and was seriously injured at an event in France.
The wreck occurred Tuesday at a four-day event in Dunkirk.
Despite looking badly injured, Siritsa got back on her bike and crossed the finish line for the 196.6-kilometer route.
CLICK HERE FOR MORE SPORTS COVERAGE AT FOXNEWS.COM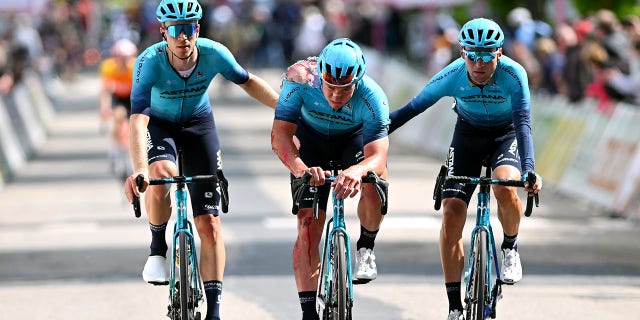 Sirica completed the stage alongside teammates Seeth Boll and Yuri Natarov. Bol also fell off his bike and fell.
Belgian cyclist collides with dog in peloton during race in Italy
The team's Twitter account, Astana Kazakhstan, posted a naked photo of Sirica to show the full extent of the injury. In the photo, Siritza-san was smiling and showing a thumbs-up.
Siritsa had a bloodied arm, an injured leg and a large wound around her shoulder.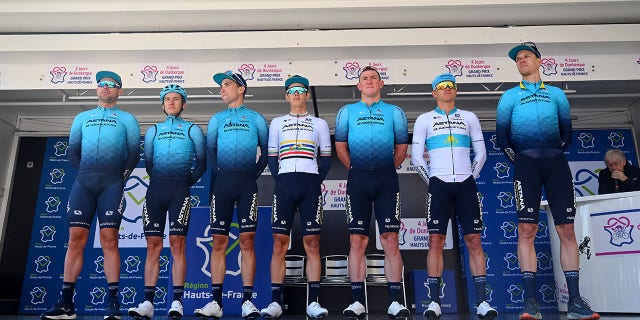 "Gleb Sirica hit his whole body but he is a strong fighter. Get well Gleb!" wrote Astana Kazakhstan.
Cyclists also took to Twitter to react to Siritsa's injury, with one fan writing: "Cyclists are made strong. Imagine taking a shower afterwards."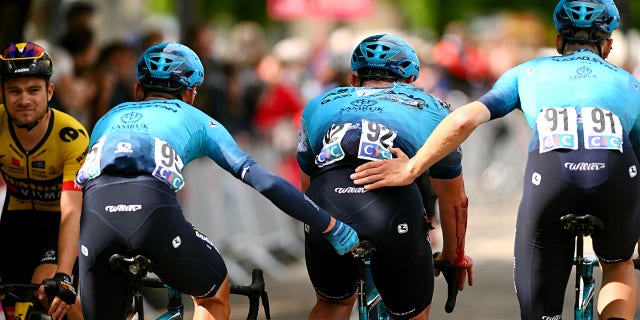 Due to an injury, Sirica did not qualify for the second stage.
CLICK HERE TO GET THE FOX NEWS APP
Team Jumbo Visma boss Olaf Kooy won the opening stage of the event.