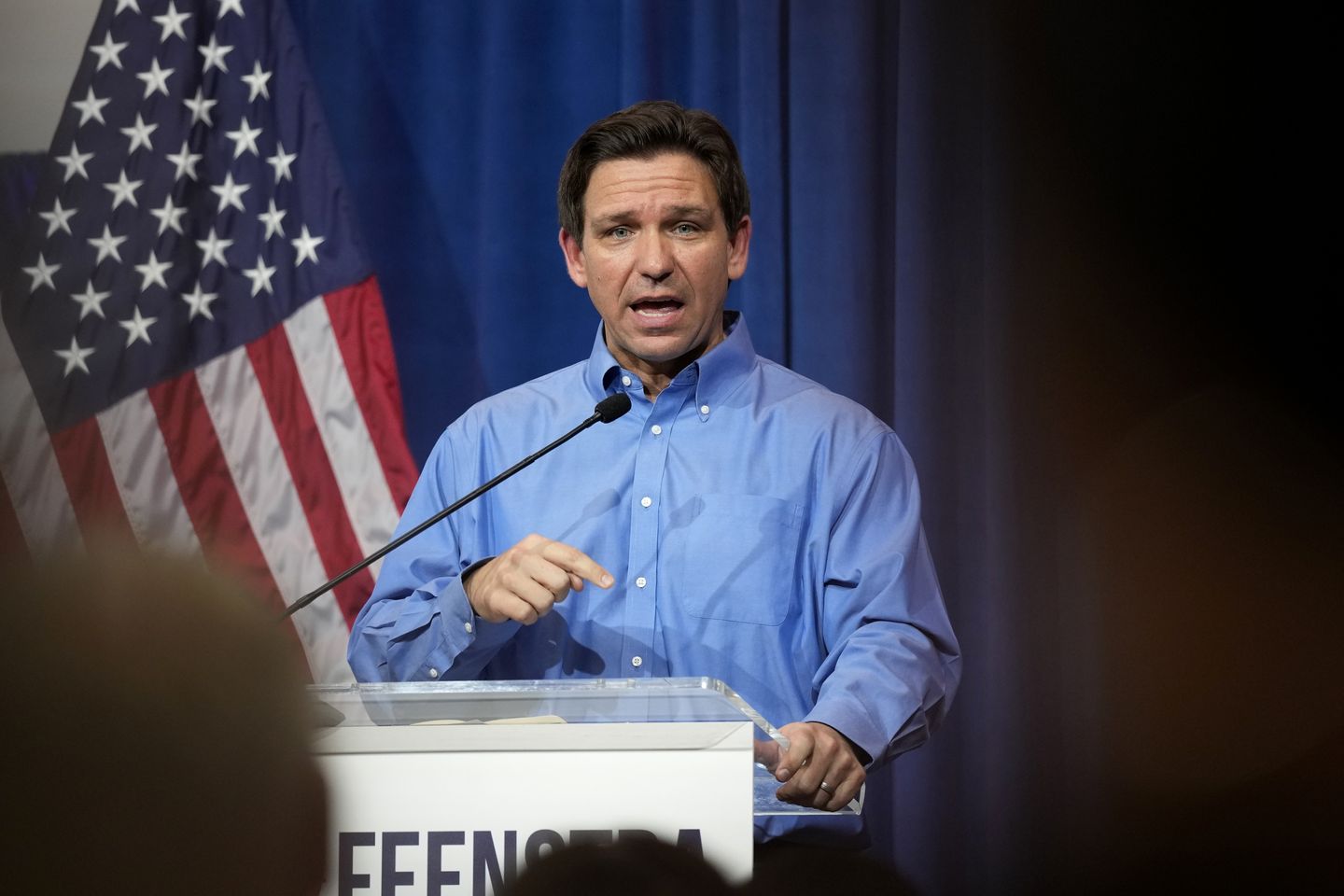 Florida Governor Ron DeSantis on Saturday launched an effort to woo Republicans in Iowa, comparing his state's conservative political triumphs to the achievements of the Midwestern state whose voters will play a major role in selecting of the 2024 GOP presidential candidate.
DeSantis, who is expected to officially enter the presidential race soon, lavished praise on Iowa Republicans at a fundraiser hosted by Rep. Randy Feenstra. The Sunshine State governor said he singled out Iowa as a state making similar progress toward the policies he prefers.
"I just want to let you know after watching all the good stuff you've done in Iowa, Florida may be the Iowa of the Southeast, so we'll see," DeSantis said. "But I think what Iowa and Florida are showing Republicans across the country that Republicans can win again and win big, we just have to make sure that we lead with determination and conviction and deliver results to people we represent."
Ahead of the Florida governor's trip to Hawkeye State, a pro-DeSantis Never Back Down super PAC released a list of 37 Iowa state lawmakers backing the Florida governor to be the next US president.
"From those endorsements to a record number of RSVPs for the Governor's titled Representative Feenstra's Family Picnic, Iowans are in awe of Governor DeSantis' shameless success in Florida and want to see it in the White House," said Erin Perrine, Never Back Down's communications director, in a statement.
Mr DeSantis' trip to Iowa comes as former President Donald Trump also begins the 2024 election campaign in the state this weekend. Mr. Trump is due to hold a rally in Des Moines on Saturday night.
The Florida governor didn't explicitly attack the former president by name on stage, but he did seek to draw a contrast for GOP voters between governors and performers.
"Governing isn't entertaining, governing isn't building a brand or talking on social media and signaling virtue," DeSantis said. "It's ultimately about winning and delivering results."
• This article was based in part on news agency reports.