California Democrat Rep. Eric Swalwell called Capitol Police on suspicion of a former NFL fullback threatening Swalwell in a direct message on Twitter.
Swalwell shared a screenshot of what appeared to be a message from Bruce Miller, who spent five seasons with the San Francisco 49ers, saying "[the threat]was to execute me."
Miller said he wrote with a laughing emoji, "Coming soon!!! Guantanamo or execution?" "Damn, you're a traitor."
CLICK HERE FOR MORE SPORTS COVERAGE AT FOXNEWS.COM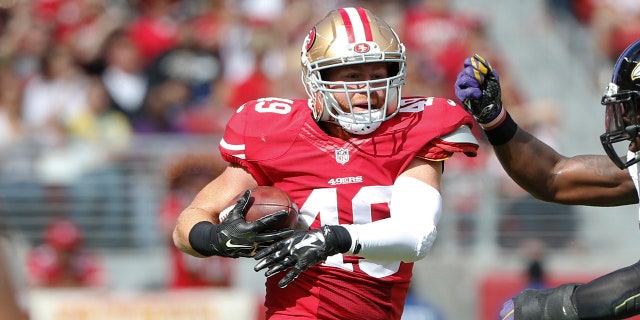 "Who is this man threatening to execute me, and why does he have so many followers?" Swalwell wrote.
"This guy" turns out to be a former professional football player who played 77 games for the 49ers, eight for the Jacksonville Jaguars and 85 NFL games in 2020 before retiring.
"My family and staff are deeply disturbed by the threat of execution … apparently by former 49er Bruce Miller. Threats of political violence are unacceptable," Swalwell said. NBC Bay Area.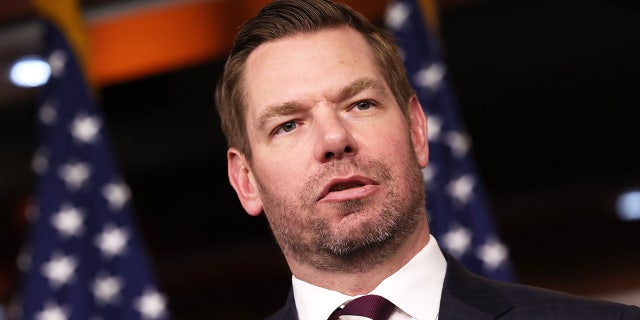 Former NFL Star Antonio Brown To Take Ownership To Play For Albany Empire: Report
Miller was arrested in 2016 for assaulting two men, one of whom was 70. He was quickly released by the 49ers and charged with seven felony charges until ultimately acquitted.
After four years out of football, Miller returned in 2020 but missed six games for violating the league's PED policy.
Miller was selected by the UCF in the 7th round in 2011.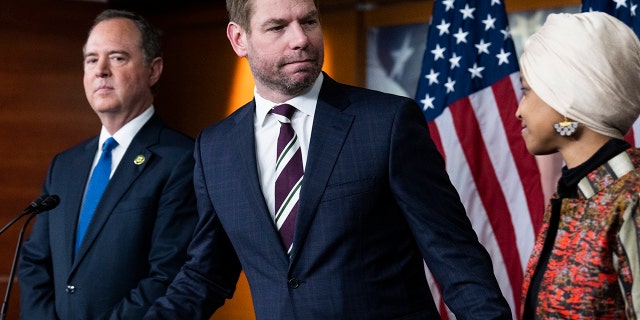 CLICK HERE TO GET THE FOX NEWS APP
Swalwell was inaugurated on January 3, 2013 and serves as a representative for the 14th Congressional District in Alameda County, Bay Area, California.