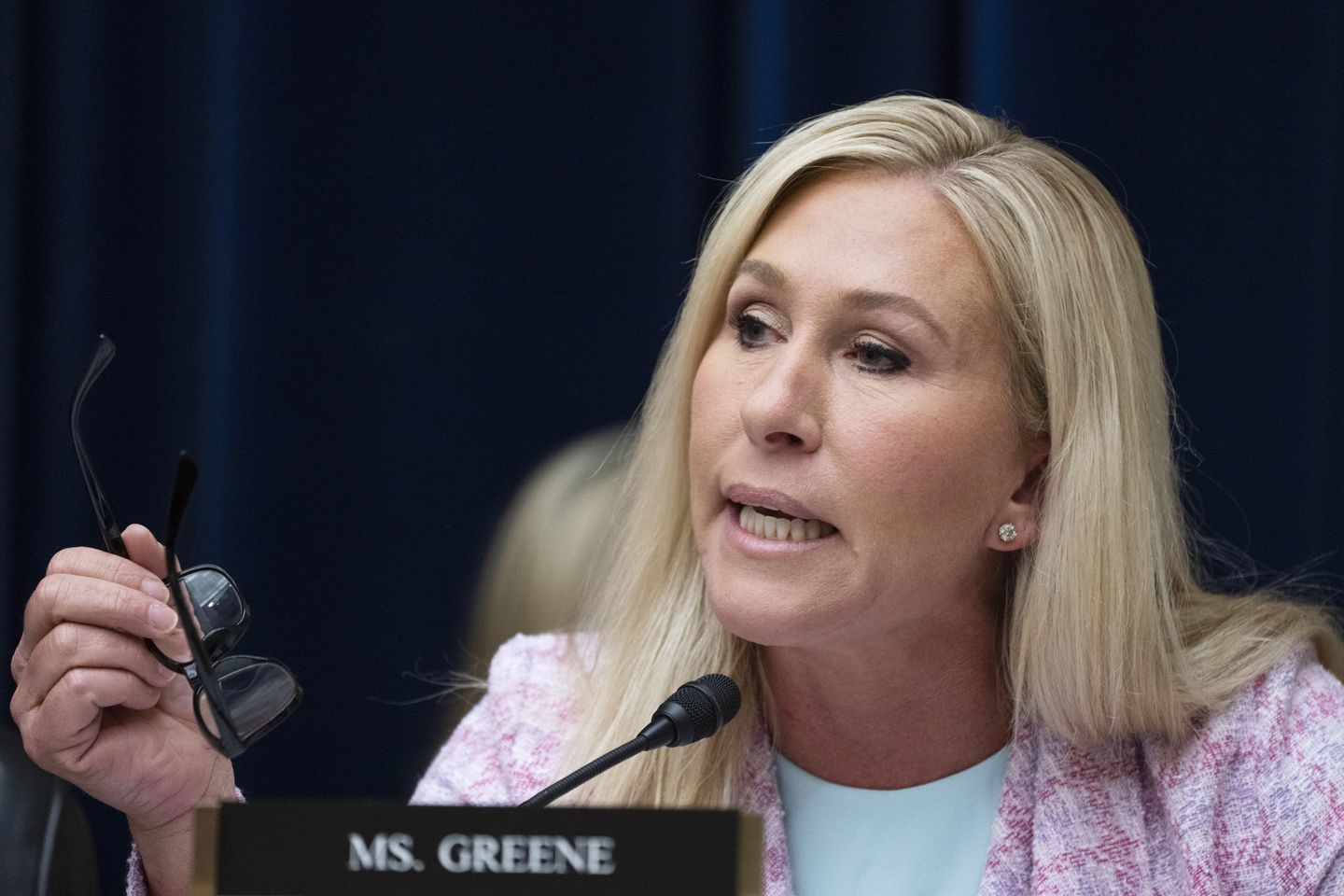 Representative Marjorie Taylor Greene criticized the Biden administration for opening its doors to illegal immigrants fleeing poverty, violence or the effects of climate change, saying the United States was not a safe country in these respects.
The Republican from Georgia was criticizing a new entry route opened by Homeland Security, which allows migrants to use a smartphone app to schedule a time to show up and be processed in the United States, despite not having to no visa to authorize entry.
Ms Greene said Homeland Security officials said these migrants were coming to escape violence and poverty, or to flee the effects of climate change. But she said if those are the criteria, the United States may not be the best place.
---
---
"Did you know that there are over half a million homeless people in the United States today?" she told Deputy Homeland Security Secretary Blas Nunez Neto.
She added: "Talk about climate change, it's the fourth largest country in the world. We have an extremely diverse climate. We have a wide range of natural disasters – 97 natural disasters happened in 2021. I don't think that it is very safe for the migrants. We had 97 of them. How many do they have in their country?
His criticism went to the heart of the US asylum system and why people are allowed to seek protection in the US, even if it flipped the equation.
Conservatives generally complain that conditions in other countries are so bad that billions of people would head to the United States if they could. Former President Donald Trump has called some nations "hole countries".
But Ms Greene, at a House Homeland Security Committee hearing, suggested conditions in the United States were also difficult.
In addition to natural disasters and poverty, she cited rising crime rates, saying the United States was "not a safe country, by the way."
"I think you need better reasons if you're trying to let a group of people in the United States use a practice app," she said.