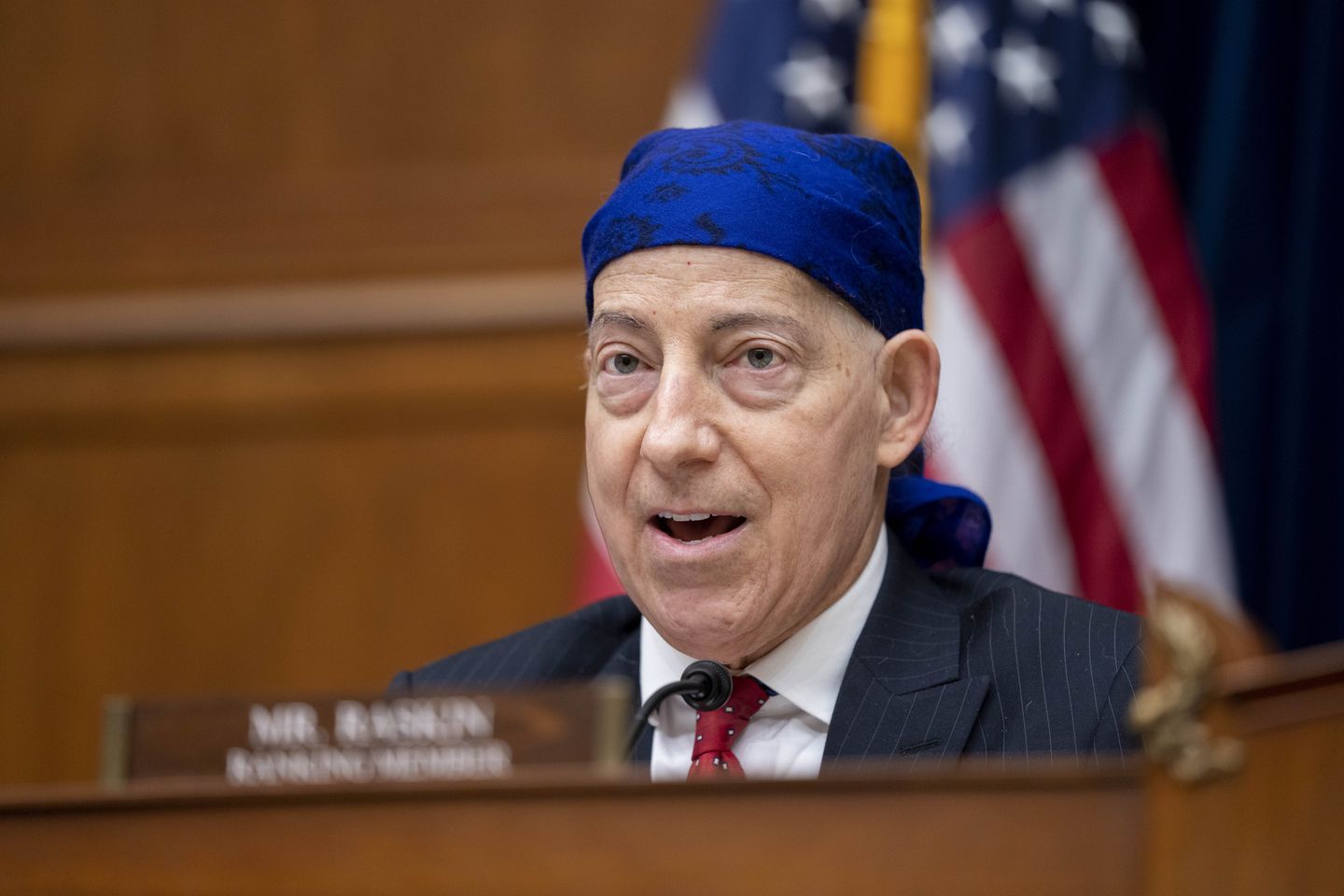 Representative Jamie Raskin, a Democrat from Maryland who was the lead impeacher in former President Donald Trump's second impeachment trial, said Sunday he was considering running for the Senate.
The 60-year-old, who completed cancer chemotherapy in April and is in remission, is reportedly seeking to fill a seat vacated by longtime Democratic Senator Ben Cardin.
Mr. Cardin, 79, is retiring and is not running again.
---
---
"A lot of people encourage me to check it out because there are certain constitutional functions that the Senate has that the House does not have, such as advice and consent, Supreme Court appointments, judicial confirmations, many things that interest me," Mr. Raskin said on CNN's "State of the Union." "That's why I'm seriously considering it, but I haven't decided yet."
Mr. Raskin's status grew during Mr. Trump's tenure for his role as the former president's investigator and, ultimately, lead prosecutor in his second impeachment trial following the 2021 attack on the Capitol. American.
He said a potential race, which he hopes to decide by July 4, would be "totally based on the experience I've had trying to defend our democracy and our freedom and the Bill of Rights against the Trump movement.
"As some of my colleagues in the House have pointed out, those Senate seats only open up every 25 or 30 years," Raskin said.
Four other Democrats have announced campaigns to replace Mr. Cardin, including representative David Trone, founder of Total Wine & More.