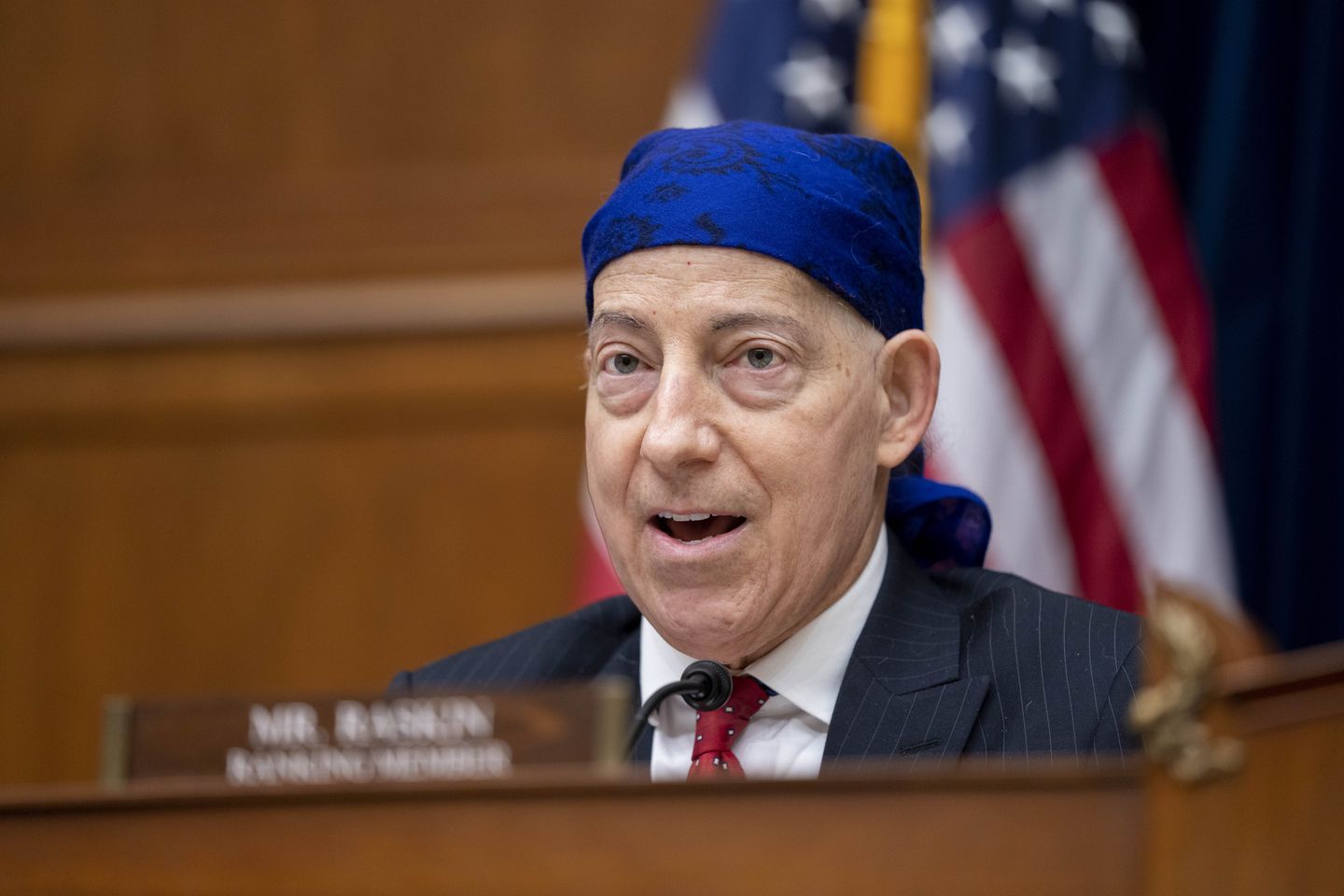 Representative Jamie Raskin of Maryland says he has completed six cycles of chemotherapy and his cancer is in remission as he balances treatment with his high-profile job as the top Democrat on the House Oversight Committee.
Mr Raskin tweeted a video of himself ringing a bell in front of cheering nurses and medical staff to mark the occasion.
The congressman was diagnosed with diffuse large B-cell lymphoma in December. He received chemotherapy treatment at MedStar Georgetown University Hospital and Lombardi Comprehensive Cancer Center.
Mr Raskin published an open letter on Thursday which said "with a 90% relapse free prognosis, I am overwhelmed with gratitude and love".
"I have a lot of things I want to say to the people across America who have supported me and helped me through this protracted challenge, and I will come and say them soon," he said.
Mr Raskin asked for patience as he regains his energy after his last round of chemotherapy.
"In the meantime, I just want to send you my deepest gratitude," he said.
Mr. Raskin represents a suburban district of Maryland north and northwest of Washington. He raised his profile by leading the Democratic charge in the second impeachment proceedings against former President Donald Trump and serving on the House Select Committee that investigated the Jan. 6 Capitol attack.
Mr Raskin wears a bandana given to him by Steven Van Zandt – the guitarist known for his work with Bruce Springsteen and the E Street Band and his colorful headgear.
"Finally, the global daily malaise is disrupted as the universe offers us good news!" Mr. Van Zandt tweeted alongside Mr. Raskin's ringtone video.