LOS ANGELES — A Los Angeles-area rapper known as MoneySign Suede was killed Tuesday in a California jail, his attorney and the state Department of Corrections said.
The 22-year-old rapper, real name Jaime Brugada Valdez, was found at the Soledad Correctional Training Center around 10 p.m. "with injuries consistent with homicide," the Department of Corrections and Rehabilitation said.
The "Back to the Bag" rapper was stabbed in the neck in the shower, his attorney Nicholas Rosenberg has said.
Rosenberg said he spoke with Valdez's family, who were told the details of his death by the corrections department.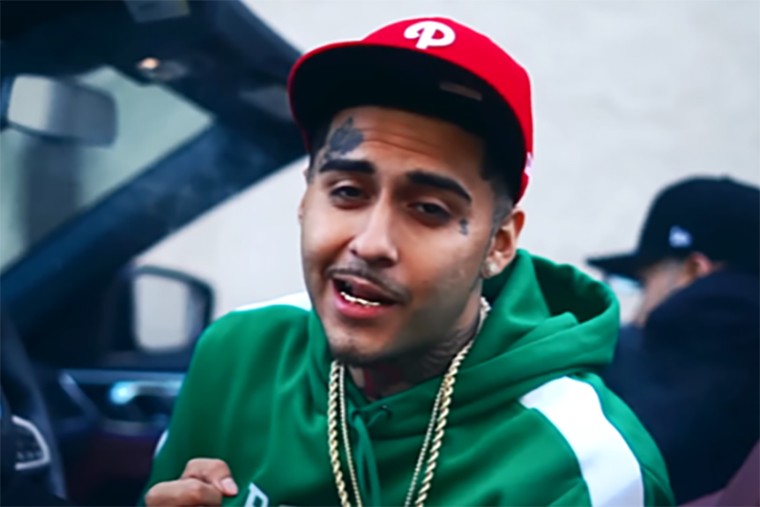 "There is an investigation, but at this point the motive remains unknown," Rosenberg said. "Suede was a very popular guy, very mild-mannered. Everyone loved him."
The corrections department did not say how Valdez died or where he was found.
He indicated that he was not in his cell during the count at 9:55 p.m. He was found unconscious in another area of ​​the living unit. Rescue measures were taken, but he was pronounced dead at 10 p.m., he added.
THE Los Angeles Times And TMZ celebrity site earlier reported the news of Valdez's death.
Rosenberg said MoneySign Suede is an up-and-coming rapper from Huntington Park, a town in the Los Angeles area. The "Back to the Bag" video on his official YouTube page has over 7 million views and the account has over 87,000 subscribers.
He was serving what amounted to a 32-month sentence for two gun-related convictions. He was sentenced in December and the sentences for the two cases ran concurrently, according to the corrections department.
The Correctional Training Center is a prison that houses about 4,000 minimum and medium security inmates, the department said.