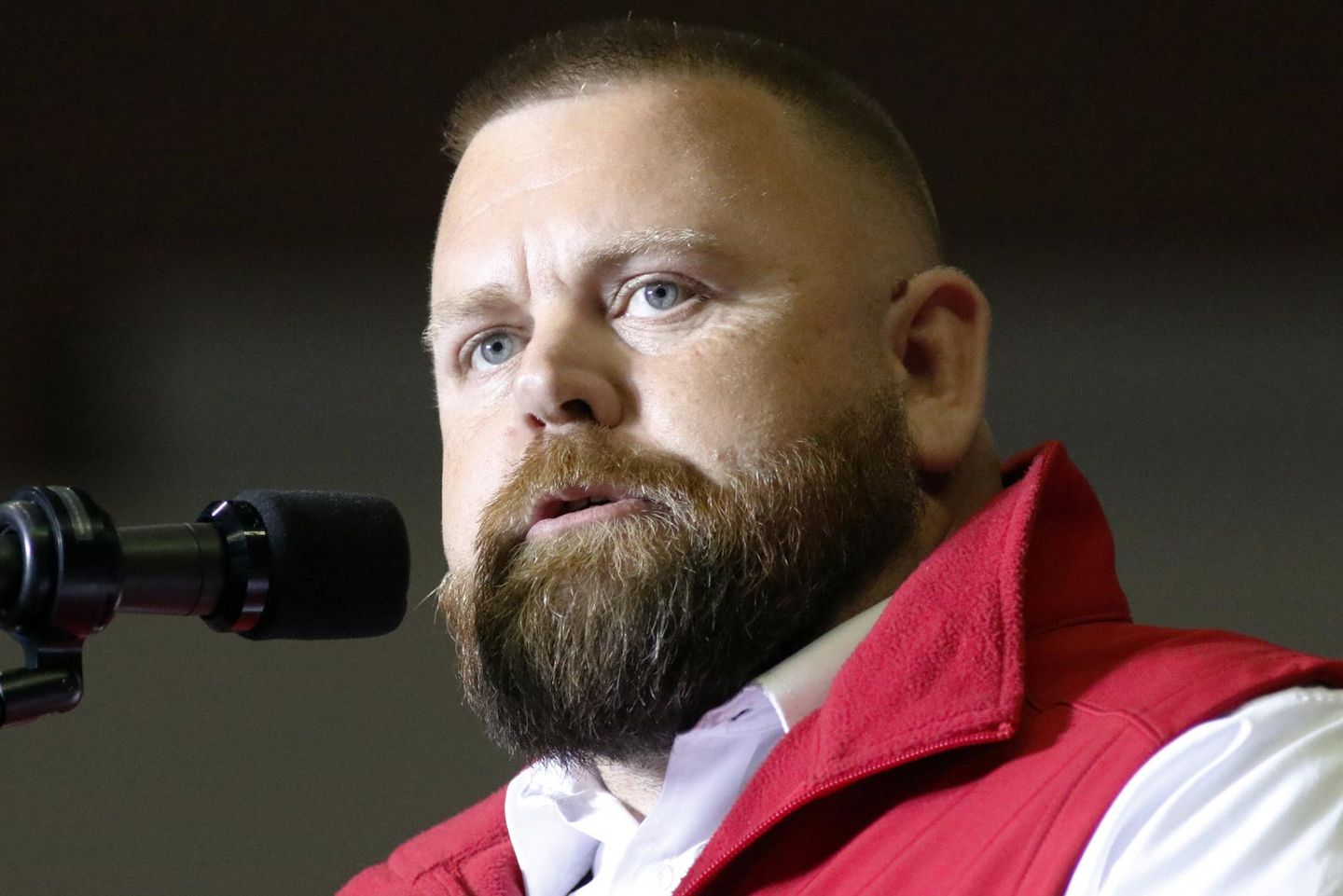 COLUMBUS, Ohio — A Donald Trump-backed Republican from Ohio whose military record was questioned during his unsuccessful 2022 campaign for Congress has said he is abandoning plans to run again next year.
JR Majewski tweeted on Tuesday that he was withdrawing from his last-ditch effort to win the GOP nomination and face Democratic U.S. Rep. Marcy Kaptur due to his mother's health.
"Last cycle I lost my dad before the primary election and I can't risk not giving my family my full attention," he said on Twitter. "But don't worry, I love this country too much to stay idle."
---
---
He had planned to focus his campaign on working-class citizens and "putting America first."
Majewski, of Port Clinton on Lake Erie, first came to public attention for drawing a sprawling banner supporting Trump on his lawn, and the former president went on to promote Majewski's political future during a gathering in southwestern Ohio in November.
The former nuclear power industry worker was the surprise winner of last year's four-way Republican primary for the Toledo-area 9th congressional district, winning just under 36% of the vote. voice. He beat two incumbent Republican lawmakers and a third rival to secure the nomination, but ultimately lost to Kaptur, the longest-serving woman in Congress, by more than 13 percentage points.
Prior to the election, The Associated Press reported that Majewski misrepresented his military record to voters. He claimed to have served in the Air Force in Afghanistan, but public records indicate he was never deployed there and instead spent six months on a base in Qatar. Majewski denied the report and defiantly stayed in the running, saying his deployment was classified and therefore not on public record.
The AP later reported that Majewski was demoted to the military for driving drunk at an airbase, another contradiction to his previous statements.
Copyright © 2023 Washington Times, LLC.