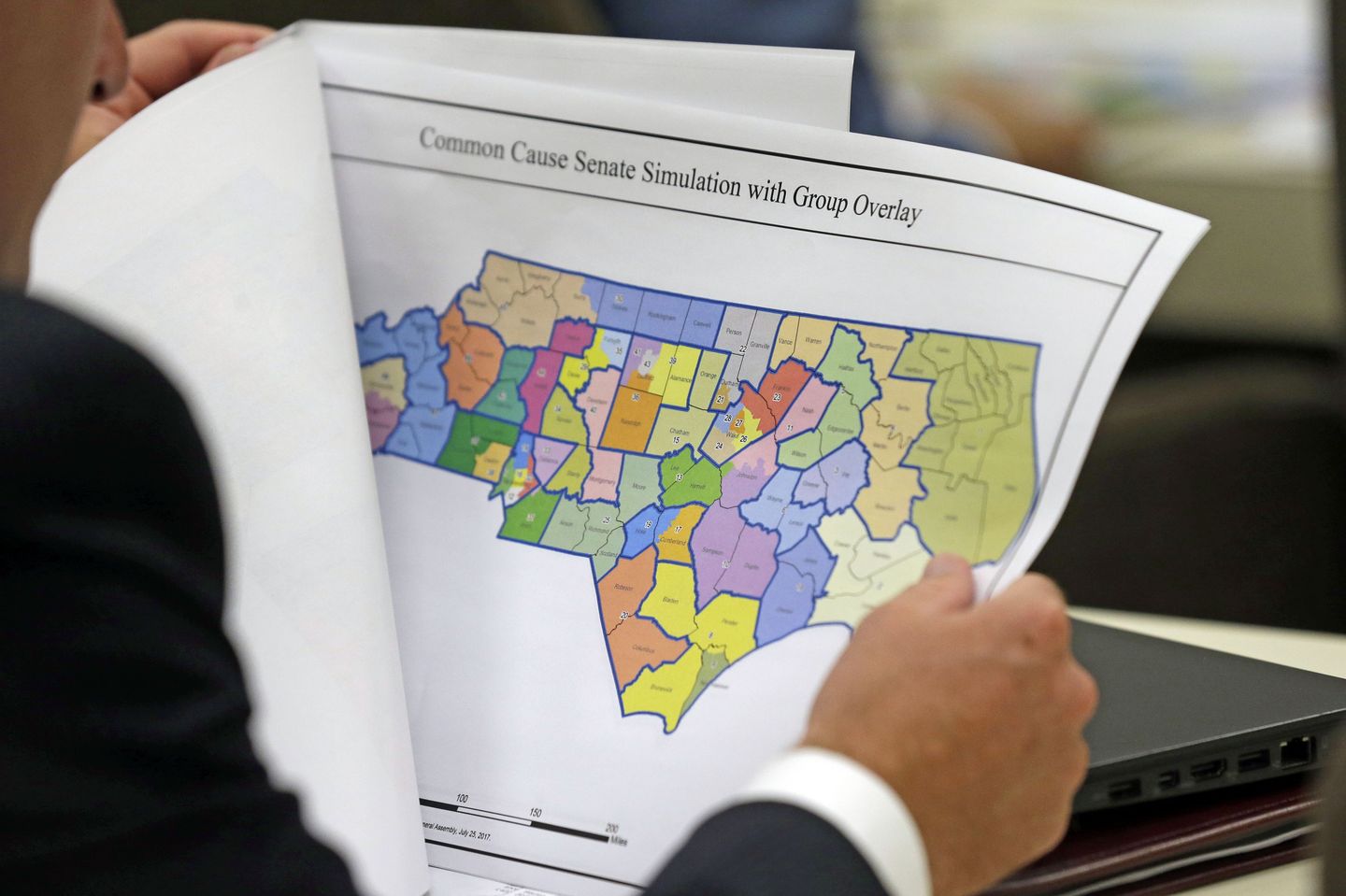 The North Carolina Supreme Court on Friday overturned an earlier ruling that had put in place a court-drawn map of Congress rather than one designed by Republican lawmakers.
The previous ruling held that GOP lawmakers had gerrymandered their map.
However, after Republicans took control of the state's highest court, the GOP's new majority bench reconsidered the dispute in a rare move. Then he issued a ruling saying that the courts should stay out of the political process.
"Courts are not designed to be immersed in various political disputes. Such involvement in political issues forces courts to take sides in political battles and undermines public confidence in the justice system. Picking political winners and losers makes the courts feel like another political branch," North Carolina Supreme Court Chief Justice Paul Newby wrote.
"We are designed to be a government of the people, not judges. At the heart of this case is about recognizing the appropriate limits on judicial power," he added.
North Carolina Judge Anita Earls dissented, arguing that the majority opinion manipulated the principles of democracy.
The rare rehearing in the North Carolina High Court came after the U.S. Supreme Court heard arguments in December on the same case. Legal experts say there is a lot of uncertainty about the outcome of one of the thorniest issues before federal judges this term, given that the court could dismiss the case after the rehearing and the new decision.
At issue was the legislative district map drawn by the Republican-led North Carolina Legislature and state court rulings blocking use of the map.
The Legislative Assembly told the High Court that under the terms of the Constitution's Election Clause, it – not the state courts – should have the final say on election changes.
• Stephen Dinan contributed to this report.