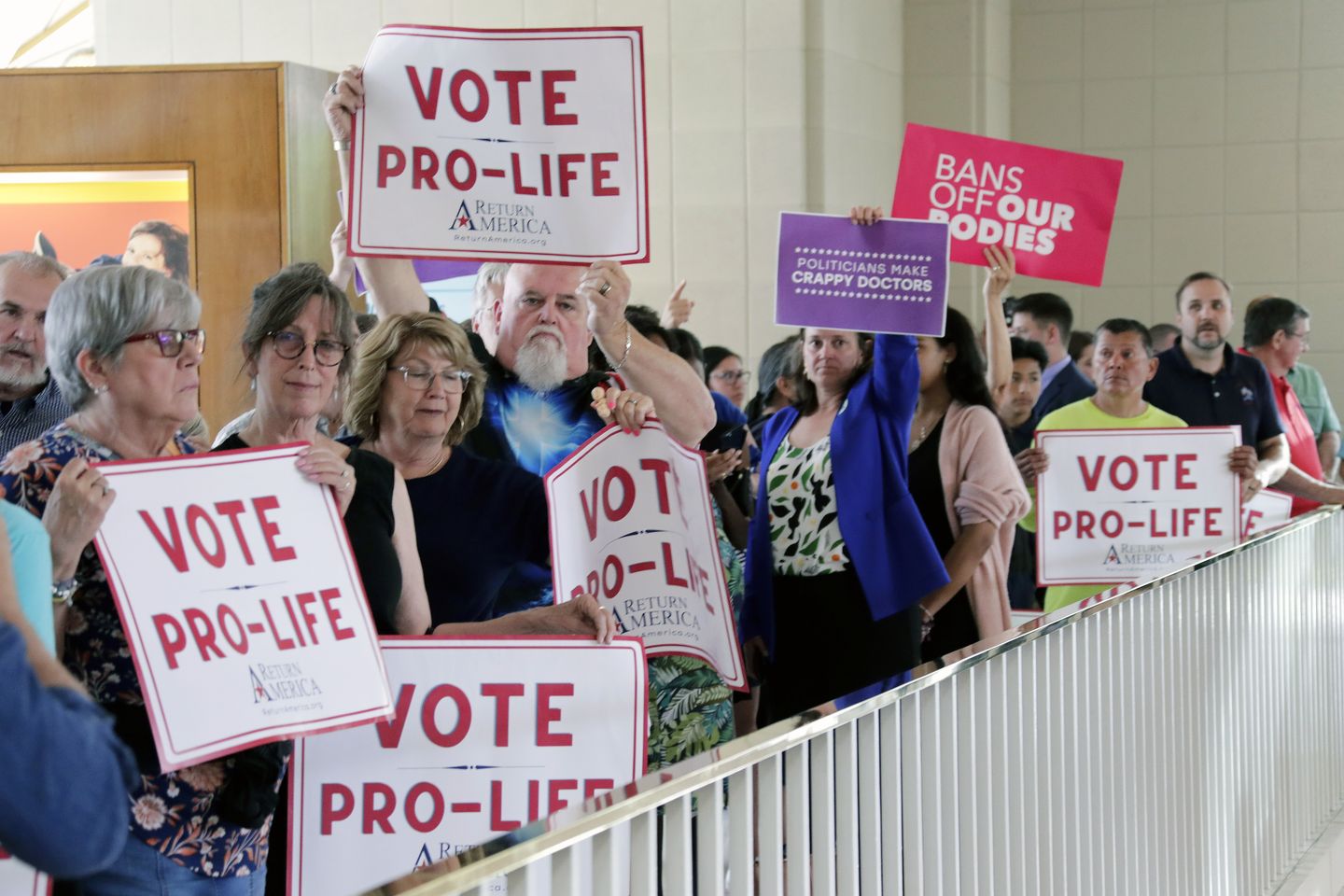 The North Carolina Senate voted on Tuesday to override Democratic Gov. Roy Cooper's veto of a bill banning most abortions after 12 weeks' gestation, sending the hotly debated measure to the House.
The Senate voted 30 to 20 along party lines to override the Senate's veto of Bill 20, meeting the necessary three-fifths threshold with no vote to spare. The House is expected to take the action around 8 p.m. ET.
No Senate Republicans have backed down despite intense pressure from pro-choice advocates and the Democratic governor, who toured the state last week to drum up opposition to the measure before vetoing it. at a Saturday rally in Raleigh.
Republicans hold supermajorities of exactly three-fifths in both houses, meaning only one House or Senate Republican would be needed to defeat the override. The split in the House is 72 Republicans and 48 Democrats.
The bill, passed earlier this month, lowers the gestation limit for most abortions from 20 weeks to 12 weeks. The threshold for rape and incest would be 20 weeks gestation and 24 weeks for severe fetal anomalies.
Polls show a majority of Americans support limiting most abortions to the first trimester, around 13 weeks' gestation, but Democrats have condemned the bill as a threat to the health of women and girls as well. than for the state's medical community.
"This bill is a slap in the face. It's a muzzle over our mouths and it's a straitjacket over our bodies," Democratic Senator Natasha Marcus said in the Senate. "Honestly, it's hard for me to believe that my government would do this to me, to my daughters, to my friends, to their daughters."
After the vote, some Senate Democrats held up purple signs reading "Politicians make shitty doctors."
The Senate overruled the governor's veto
Incoming House Vote #ncpol pic.twitter.com/CBVQ7Y89Vq

— Sebastian King (@SebastianKingNC) May 16, 2023
Pro-choice onlookers in the crowded gallery held up signs with the message "Bans Off Our Bodies," while their pro-life counterparts held up "Vote Pro-Life" signs.
The issue of abortion has taken center stage in state legislatures this year following the Supreme Court's decision in Dobbs v. Jackson, which overturned Roe v. Wade of 1973 legalizing abortion nationwide.