man attending an event english premier league Leeds United have charged him with assault and banned him for life after he allegedly pushed Newcastle United manager Eddie Howe in the closing minutes of a game over the weekend, police said.
West Yorkshire Police issued a statement on Sunday confirming that a man had entered the field at Elland Road football stadium. game on saturday After pushing Howe near the sideline, he was charged with assault and entering the playing field.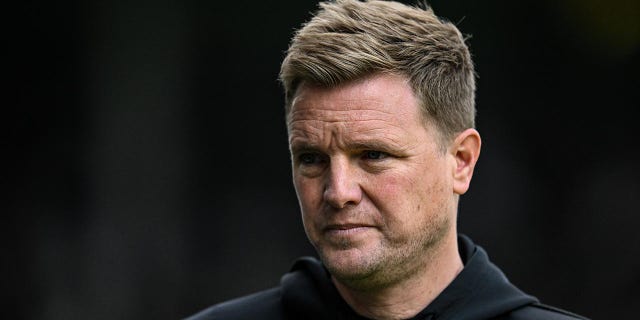 This follows a statement from Leeds United announcing that the fan had also been banned for life.
Premier League assistant referee sent off after elbowing Liverpool defender in face, FA probes
"Leeds United can confirm that they have been arrested and given a life ban following the incident in today's Premier League match against Newcastle United," the statement said.
Asked about the incident at the post-match press conference, Howe said he could not remember exactly what happened but said it was "strange".
CLICK HERE FOR MORE SPORTS COVERAGE AT FOXNEWS.COM
"Actually, I don't remember if he pushed me. I had no idea. It was very strange because I was so focused on the game. I didn't expect this to happen."
"He hit me, and something I can't repeat, and was taken away."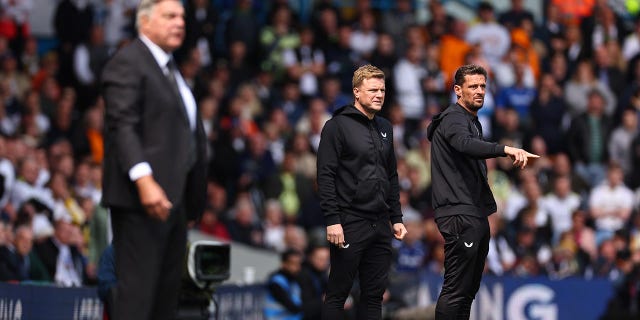 CLICK HERE TO GET THE FOX NEWS APP
"Moments like that make me think," Howe continued, "to keep our staff safe." [and] Players are the most important to me [in] Any match in the Premier League, in the Football League, we have to pay attention. I think security is very important. "
The man, who has not been identified, is next scheduled to appear in court on July 21.