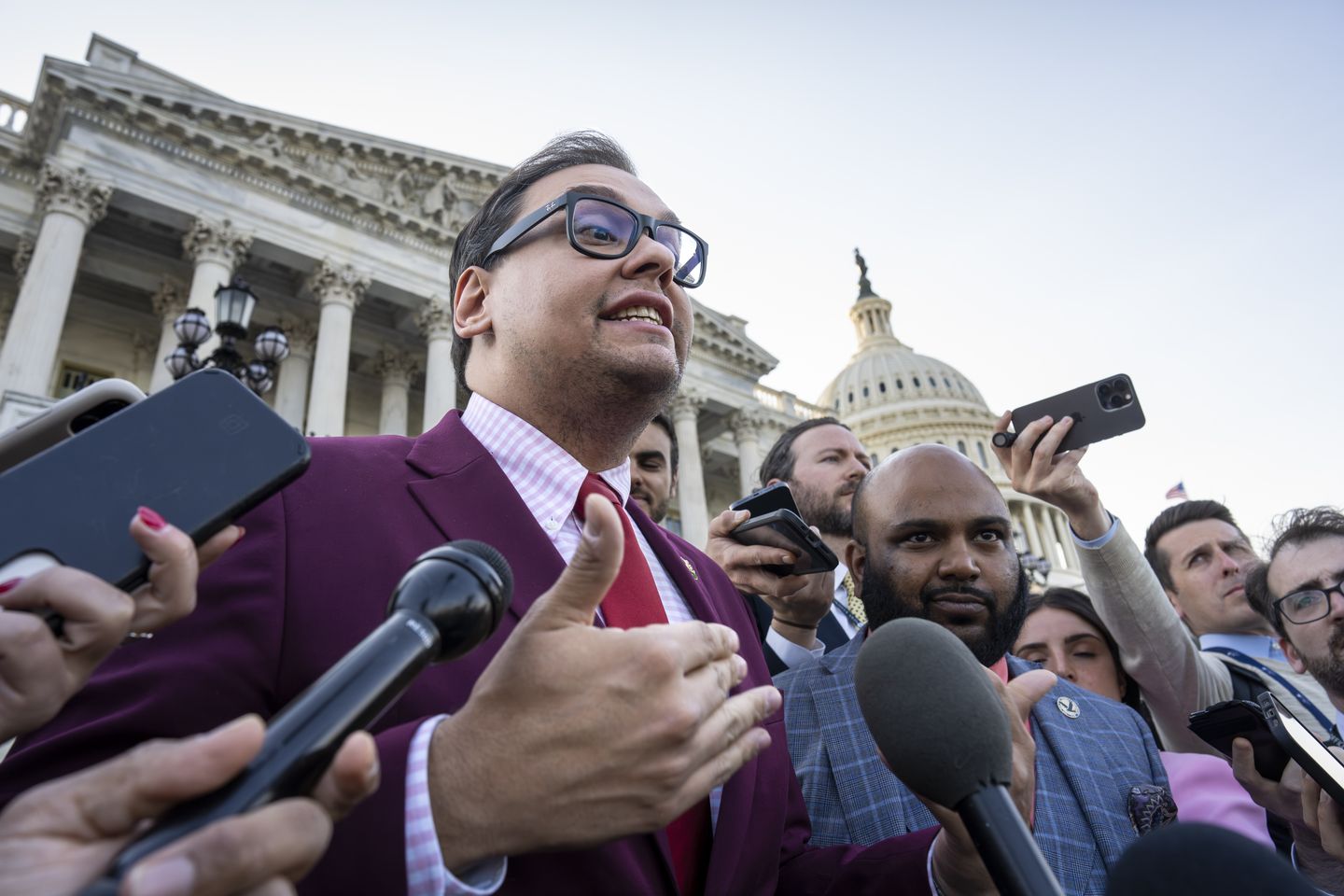 New York progressives heckled Rep. George Santos on the steps of the U.S. Capitol on Wednesday as he attempted to speak to the media about his legal troubles and political future.
Clips circulating online show Mr Santos, a Republican facing numerous fraud charges in New York, speaking in a scrum of reporters before Rep. Jamaal Bowman began yelling at him from nearby.
"Resign! Get him out! He has to go," Mr. Bowman said. "Run away, have some dignity."
Rep. Alexandria Ocasio-Cortez joined him in some of the heckling, though Mr. Bowman was the louder voice.
Mr Santos was distracted by the commotion, saying it was difficult to hear reporters "over my colleague yelling here".
"I can't keep talking to you because there's a deranged member here, so I'm going to walk," Mr Santos said.
The confrontation underscored the frayed decorum on Capitol Hill and the awkward position Mr. Santos finds himself in after a 13-count federal indictment alleged he used political donations for personal expenses. , applied for COVID-19 unemployment benefits despite earning $120,000 a year at an investment in Florida with firm and erroneous income amounts on home disclosure forms.
Mr Santos said he was eager to clear his name, but other lawmakers pushed him to resign and some called for his expulsion.
After Mr. Santos left the steps of the Capitol, Mr. Bowman got into an argument with Rep. Marjorie Taylor Greene, a Republican from Georgia.
"Your party is hanging by a thread," said the Democrat. "You gotta save the party, no more Q-Anon…no more debt ceiling nonsense. Save the party, save America, save the kids.
Ms Greene said President Biden must go to save the country and his administration has lost track of migrant children.
Ms. Ocasio-Cortez, a fellow Democrat, dismissed Mr. Bowman, saying: 'She's not worth it.'