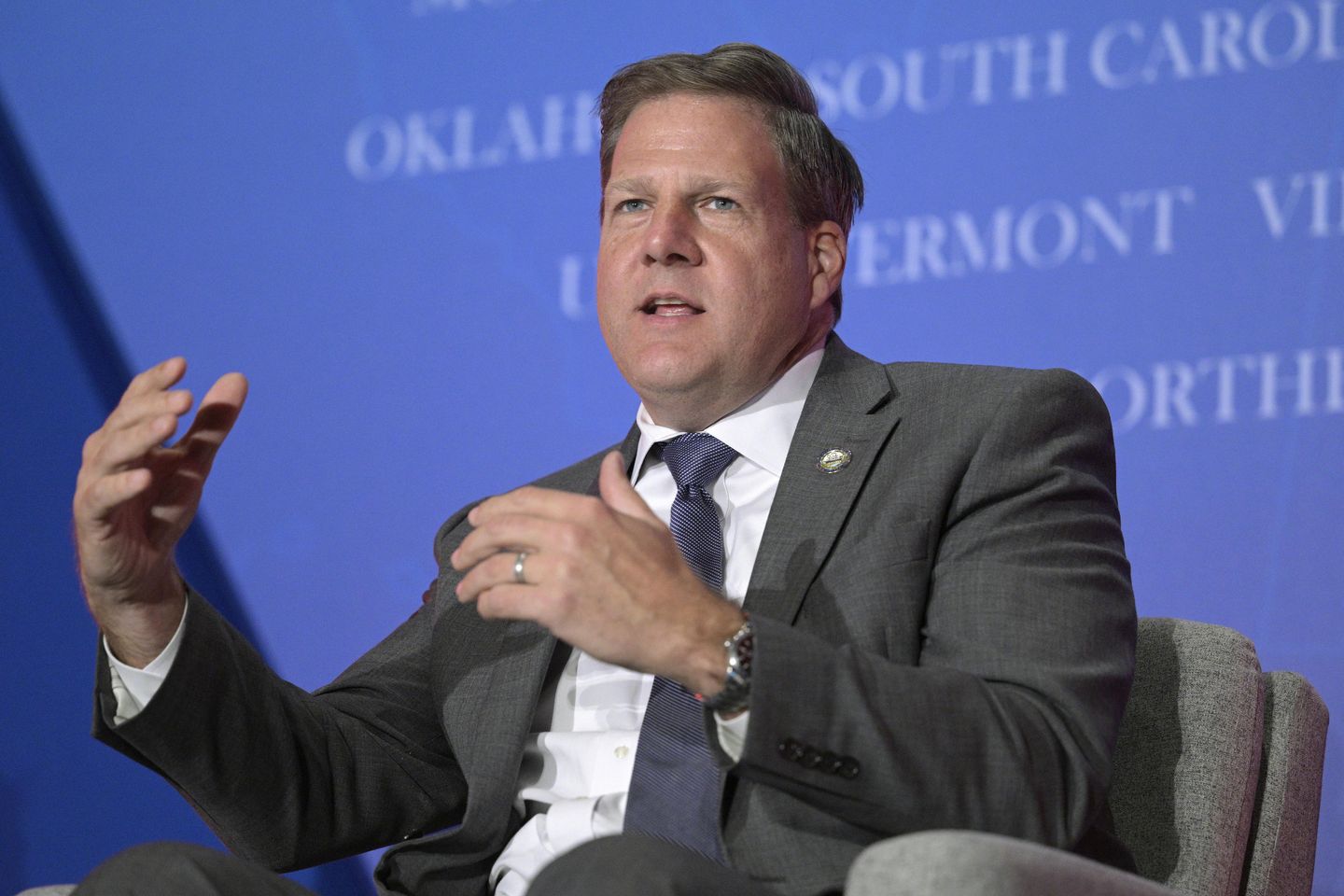 New Hampshire Gov. Chris Sununu said Monday he would not run for president in 2024.
The 48-year-old Republican governor, a frequent critic of former President Donald Trump, made the announcement on CNN and followed up with a social media post.
"I will not be seeking the Republican presidential nomination in 2024," Sununu tweeted. "The stakes are too high for a crowded field to hand the nomination to a candidate who only gets 35% of the vote, and I will help ensure that does not happen."
---
---
Sununu was among a small group of Republican officials who still openly considered running for president. Even with his decision, the 2024 GOP White House field will be important.
Earlier Monday, former Vice President Mike Pence filed documents declaring his campaign for president. He joined a field that includes Trump, Florida Governor Ron DeSantis, former United Nations Ambassador Nikki Haley, U.S. Senator Tim Scott of South Carolina, tech entrepreneur Vivek Ramaswamy and former US Governor Arkansas Asa Hutchinson.
Former New Jersey Gov. Chris Christie plans to launch his own campaign Tuesday night in New Hampshire, and North Dakota Gov. Doug Burgum will announce his candidacy Wednesday in Fargo.
Sununu said he would endorse the ultimate GOP nominee in 2024, but is rooting against Trump.
"You obviously have a really big field," he told CNN's Dana Bash in an interview. "I think the former president is doing a lot better in the polls than people thought."
He said Trump "has no chance of winning" the November 2024 general election.
"If Republicans nominate him, a vote for him in the primary is actually a vote for Joe Biden."
Sununu, who was recently elected to his fourth two-year term as governor of New Hampshire, did not rule out a future run.
By not showing up, he said, he planned to speak with "a little more of a raging voice" to grow the Republican Party.
Copyright © 2023 Washington Times, LLC.