Friday's practice round for driver Akinori Ogata didn't go as planned.
The Japanese driver's No. 46 Toyota caught fire while preparing for the NASCAR Craftsman Truck Series.
As Ogata headed into Turn 3, the truck began to smoke. After a while the truck was engulfed in flames.
Ogata was finally able to bring the truck to a halt as warning flags flew over the course in North Wilkesboro, North Carolina.
CLICK HERE FOR MORE SPORTS COVERAGE AT FOXNEWS.COM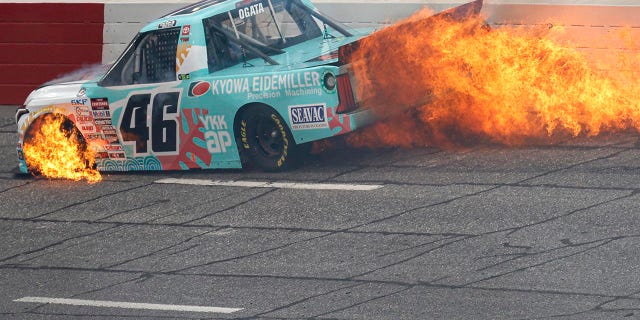 Ogata was able to get off immediately after the truck stopped. It doesn't look like he was seriously injured.
NASCAR star Ross Chastain 'some things need to be sorted out', says team owner
Ambulance crews confirmed Ogata's safety and extinguished the fire.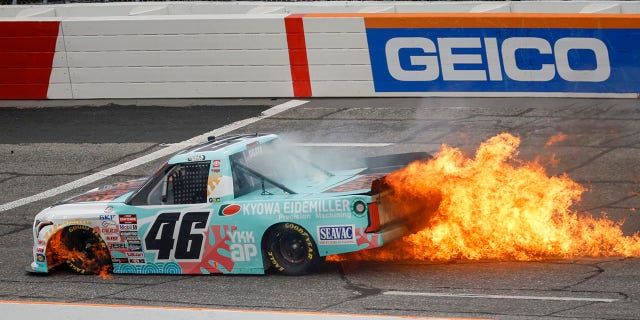 Ogata's team, G2G Racing, posted on Twitter that he was "examined and released from the infield care center."
The damaged truck was then towed off the tracks.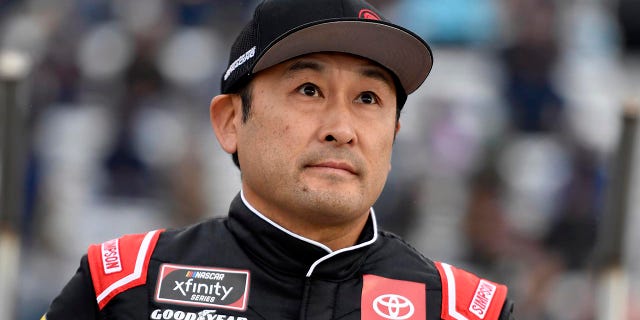 The cause of the fire is unknown, but one commentator theorized that "the oil line . . . must have broken, or simply become loose."
CLICK HERE TO GET THE FOX NEWS APP
Earlier this season, Ogata finished 17th at G2G Racing's Atlanta Motor Speedway.