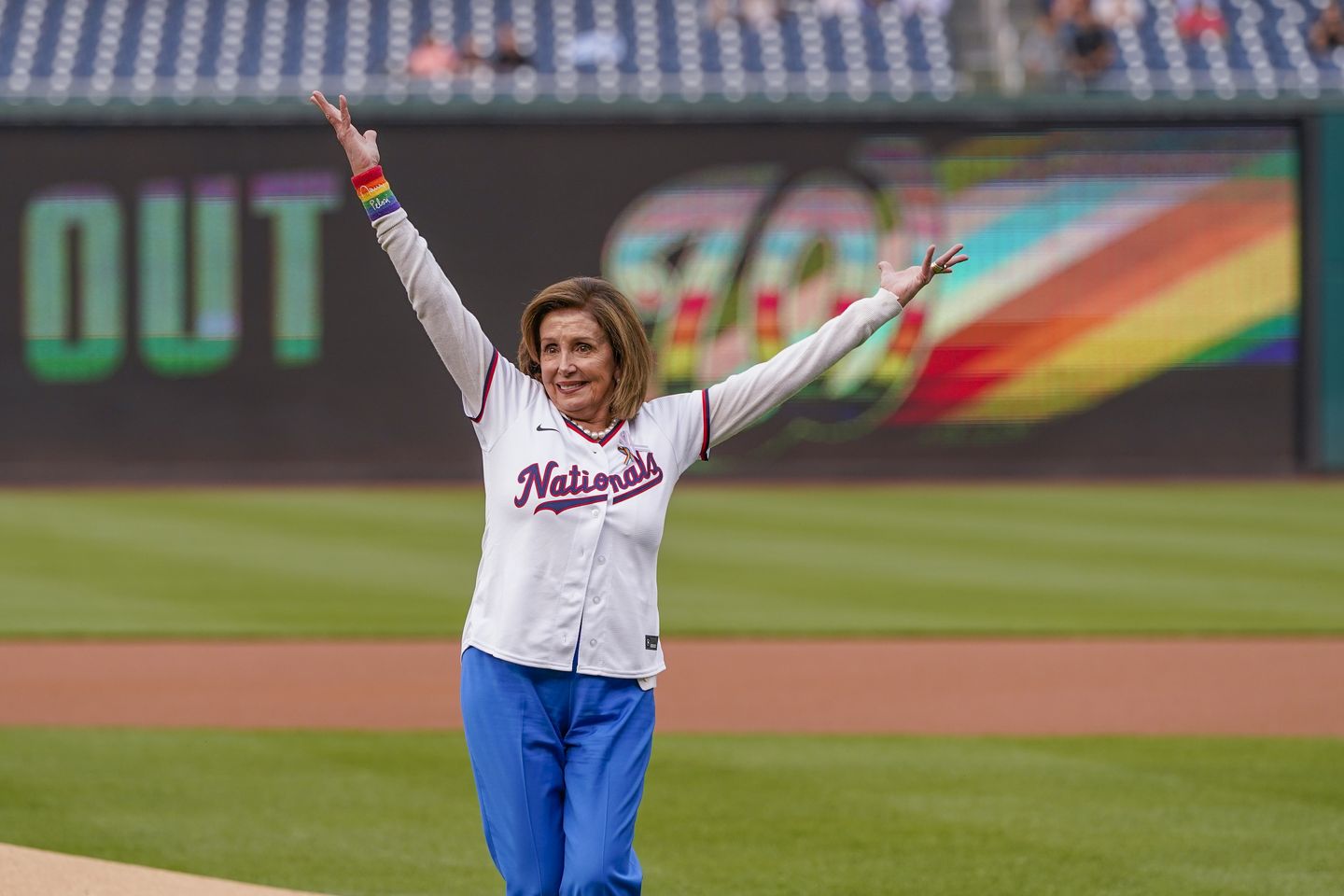 WASHINGTON — Former House Speaker Nancy Pelosi threw out the first pitch Tuesday before the Washington Nationals' annual Night Out game celebrating the LGBTQ+ community.
The California Democrat, who said she was a season ticket holder for the San Francisco Giants and San Francisco 49ers and a regular attendee at Golden State Warriors games, said she had never thrown a first pitch before a game.
"I don't even watch TV except for sport and so I know better than a politician how to get in front of a sporting crowd – who came for that, right?" said Pelosi. "But tonight, (for) LGBTQ, it was a completely different purpose, so I was very honored to do this and take whatever was coming my way."
---
---
Pelosi took pregame photos with fans on the cautionary trail near the third base dugout while wearing a No. 52 Nationals jersey with his last name on the back and a rainbow wristband. The 83-year-old then walked past the mound and threw a pitch that Screech, the Nationals' bald eagle mascot, caught in front of home plate.
Pelosi said the challenges facing the transgender community have provided even more reason to express support.
"People always tell me, 'It's so easy for you because San Francisco is so tolerant,' and I say, 'Tolerance for me is almost condescending,'" said Pelosi, who is in her 19th term in Congress and served as President from 2007-11 and 2019-23. "We are not tolerant, we respect and we are proud. I think right now the challenge we face is that we insist on being very vocally proud.
Copyright © 2023 Washington Times, LLC.