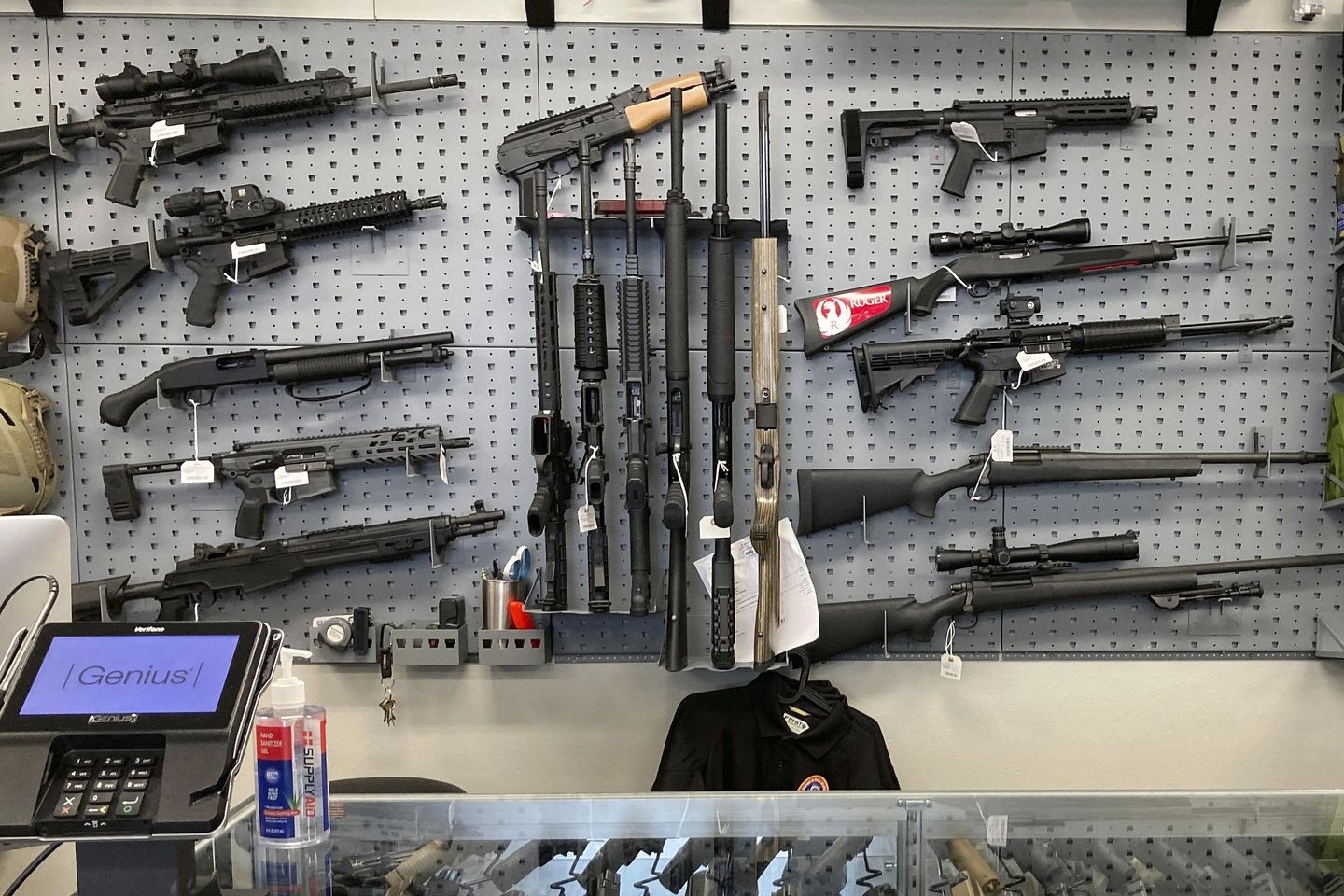 President Biden's call for universal background checks has overwhelming support from most voters.
Emerson College released a national survey on Thursday that found 82% of registered voters supported expanding background checks to all gun sales and 70% supported increasing the minimum age to buy a firearm from 18 to 21 years old. This represents a jump of 10% over the past decade.
Support for Mr Biden's push to revive an assault weapons ban is more mixed, as support for the idea has fallen to 48% from 58% since 2013.
More than half of registered voters surveyed said they support banning magazines with more than 10 rounds of ammunition, compared to 27% who oppose it.
Mr Biden signed gun legislation last year that aimed to stop dangerous people from getting guns and increase spending on the country's mental health system, breaking a decades-long stalemate on gun policy.
Lawmakers reached the deal after a shooting at an elementary school in Uvalde, Texas, left 19 children and two teachers dead.
Mr Biden wants more gun control laws but has faced stiff opposition from Republicans and Democrats in the red state on Capitol Hill.
Mr Biden has signaled he will continue to push in this direction ahead of the 2024 election, seeing him as an electoral winner.
He traveled to California last month to promote an executive order he signed that sought to strengthen the background check system and promote safe gun storage. The order did not change federal policy, but rather directed federal agencies to ensure they comply with applicable laws.
The survey of 1,000 registered voters has a margin of error of 2.9%.