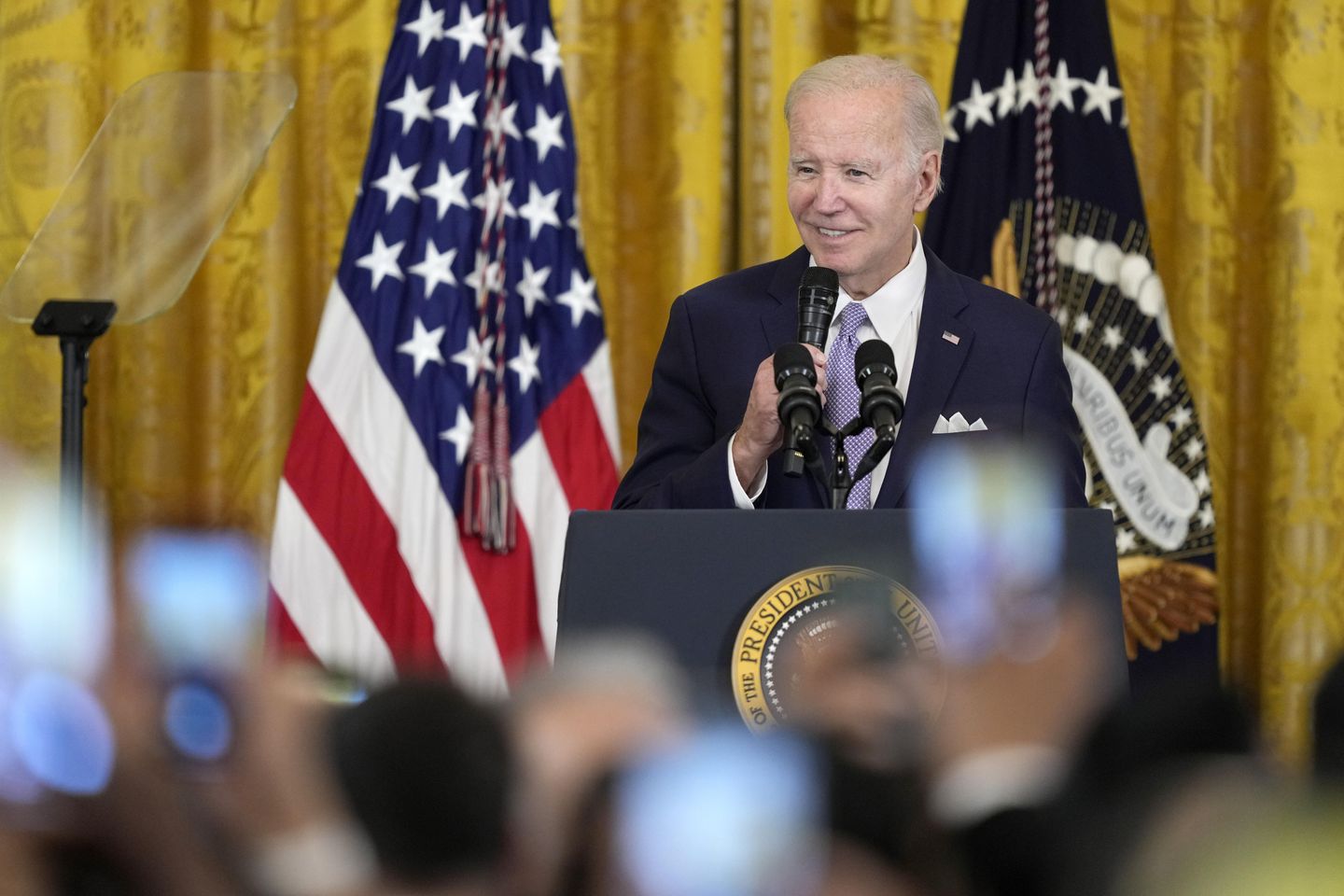 WASHINGTON — The US Secret Service said Monday it blocked a Muslim mayor of Prospect Park, New Jersey, from attending a celebration at the White House with President Joe Biden to mark the belated end of the Muslim holy month of Ramadan. .
Shortly before Mayor Mohamed Khairullah arrived at the White House for the celebration of Eid al-Fitr, he received a call from the White House stating that he had not been allowed to enter through the secret service and that he could not attend the celebration where Biden delivered remarks to hundreds of guests, according to the New Jersey chapter of the Council on American-Islamic Relations.
US Secret Service spokesman Anthony Guglielmi confirmed that Khairullah was not allowed to enter the White House compound, but declined to elaborate on why. Khairullah was elected to a fifth term as borough mayor in January.
"While we regret any inconvenience this may have caused, the mayor was not permitted to enter the White House complex this evening," Guglielmi said in a statement. "Unfortunately, we are unable to comment further on the specific means and methods of protection used to conduct our security operations at the White House."
Selaedin Maksut, executive director of CAIR-NJ, called the move "totally unacceptable and insulting."
"If such incidents happen to high-profile and highly respected Muslim-American figures like Mayor Khairullah, then that begs the question: what happens to Muslims who don't have the access and visibility that does the mayor have? Maksut said.
Khairullah, who has previously done humanitarian work in Syria and Bangladesh, was previously detained by authorities and interrogated at New York's John F. Kennedy International Airport for three hours and questioned whether he knew any terrorists, according to Dina Sayedahmed, spokeswoman for CAIR-NJ.
The group said Khairullah helped the New Jersey Democratic Party compile the names of local Muslim leaders to invite to the White House Eid celebration and that over the weekend he was invited to an event at the New Jersey Governor's mansion.
The White House declined to comment.
Copyright © 2023 The Washington Times, LLC.