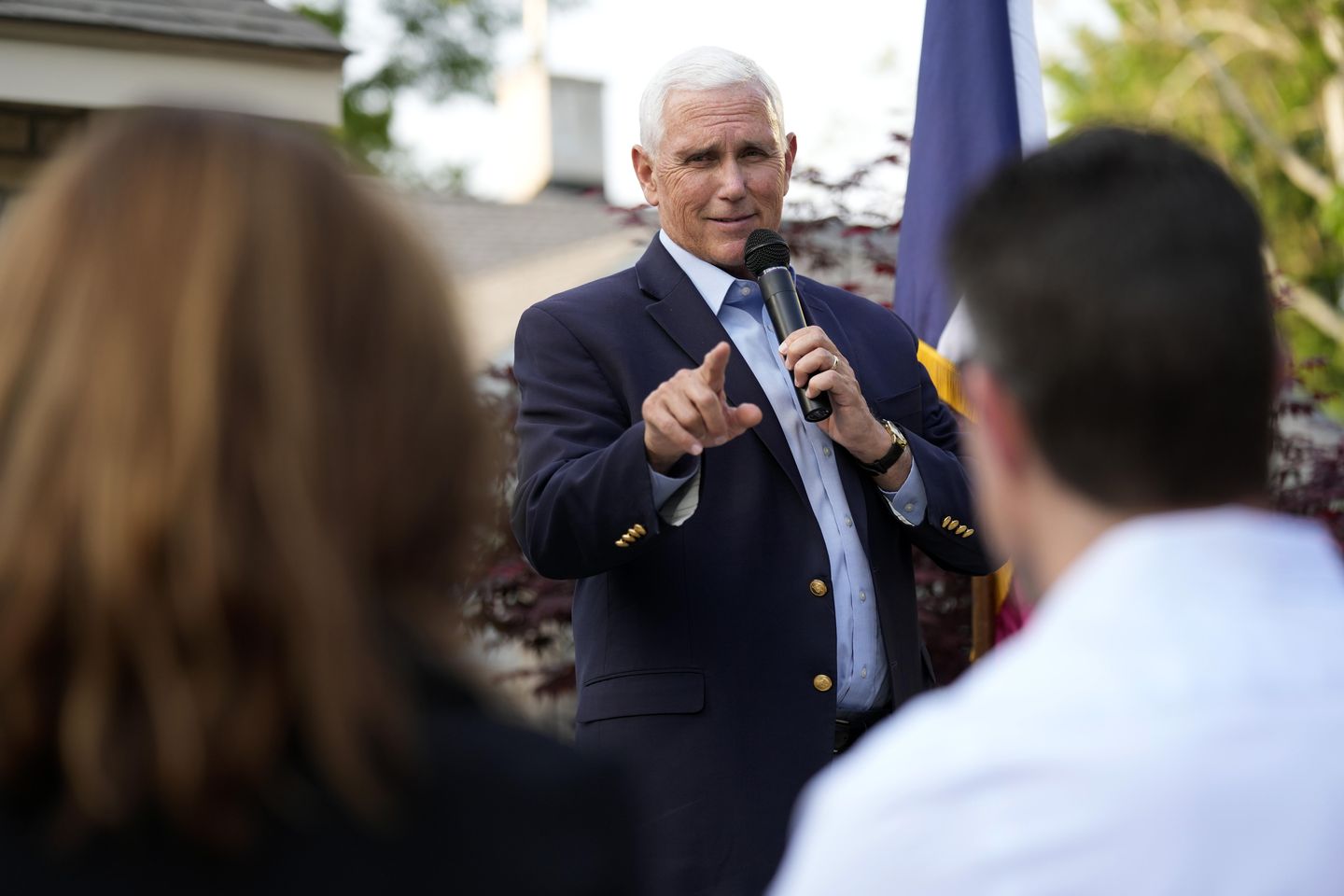 Former Vice President Mike Pence will officially kick off his long-awaited campaign for the Republican presidential nomination in Iowa next week, adding another candidate to the growing GOP field and putting him in direct competition with his former boss.
Pence will host a launch event in Des Moines on June 7, the date of his 64th birthday, according to two people familiar with his plans who spoke on condition of anonymity to share details ahead of the official announcement. He will also post a video message as part of the launch.
His team sees early voting in Iowa as critical to his potential path to victory and advisers say he plans to campaign aggressively for conservative evangelical Christian voters in the state. The campaign is expected to rely heavily on town halls and retail stops aimed at showcasing Pence's personality as he tries to step out of the shadow of former President Donald Trump.
---
---
It will be a busy week for GOP announcements. Former New Jersey Gov. Chris Christie plans to kick off his campaign Tuesday night at a New Hampshire town hall event and North Dakota Gov. Doug Burgum will announce it June 7 in Fargo.
Copyright © 2023 Washington Times, LLC.