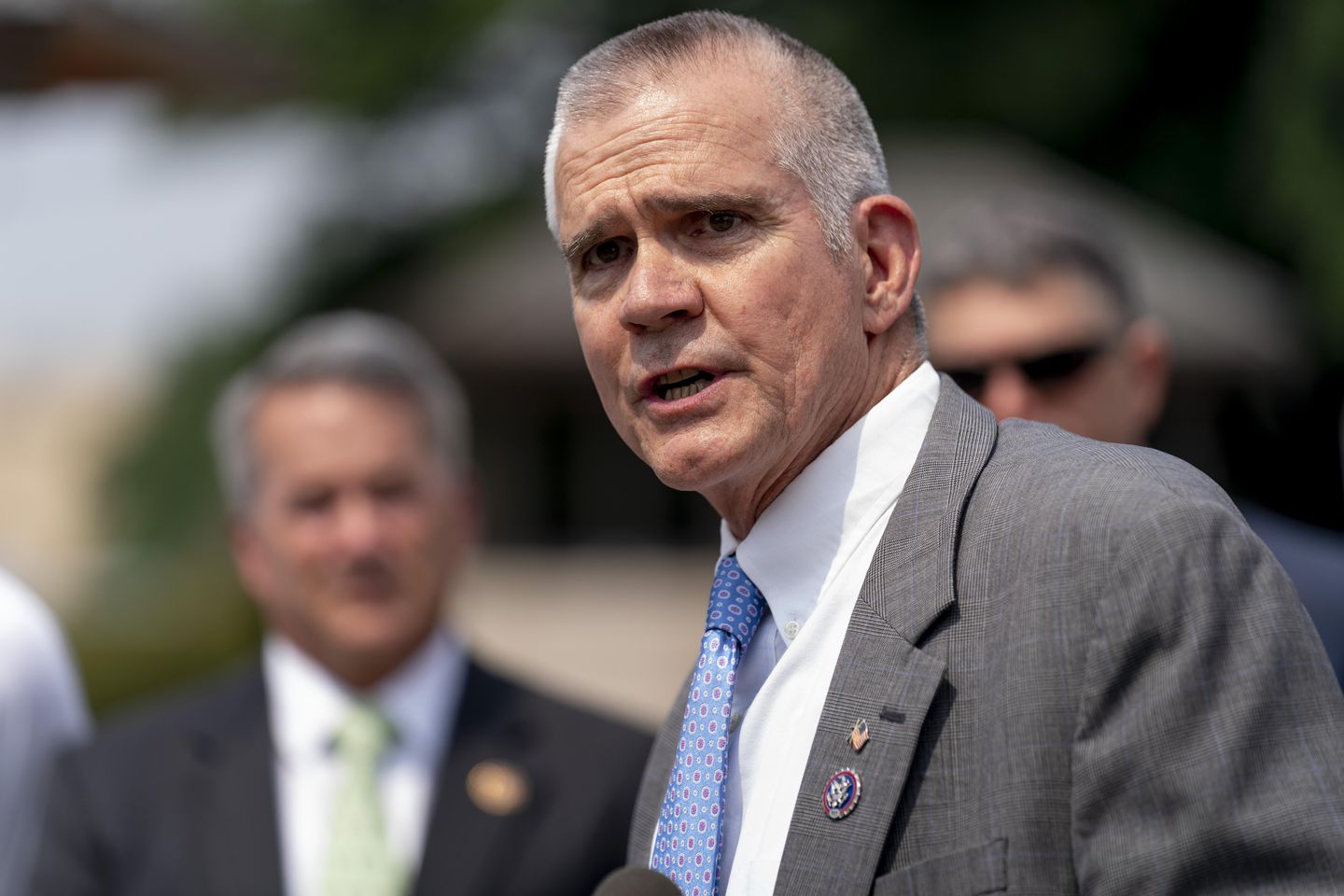 Rep. Matt Rosendale introduced legislation prohibiting the Department of Defense from using taxpayer funds to host or support adult cabaret shows.
.
Mr. Rosendale, a Republican from Montana, drafted the bill after the Department of Defense held several drag shows at military installations around the country.
"Anything that does not help our troops be the most effective fighting force on earth is a distraction and a waste of resources," Rosendale said in a statement Monday. "The drag performances on our military bases are yet another example of the Biden administration promoting woke leftist propaganda while neglecting its duty to protect the American people – which is why I am proud to introduce this legislation. ."
In June 2021, Malmstrom Air Force Base in Great Falls, Montana hosted a 'Drag Queen story hour' for children. The base is in Mr. Roendale's district.
---
---
Other drag performances took place at Nellis Air Force Base in Nevada and on the USS Ronald Reagan. Shows at Nellis and Ramstein Air Base in Germany scheduled for this month as part of Pride Month have been cancelled, defense officials have confirmed military.com.
According to Mr. Rosendale's office, he sent letters to the leadership of the Department of Defense on March 31, April 25 and May 8 requesting information on why the broadcasts were authorized and whether taxpayers' money finance them.
Other GOP lawmakers also began questioning senior Defense Department officials about the drag shows, and on June 1, the Defense Department announced it would enforce its longstanding policy of not allowing drag shows on US military installations.
While Mr. Rosendale was pleased with the outcome, according to his office, he introduced the legislation because he did not trust the Biden administration to enforce such a policy when it relies on promoting " enlightened policies".
Republicans were furious last month when news broke that the Navy had brought in an active-duty drag queen to help the service improve its weak recruiting numbers.
Yeoman 2nd Class Joshua Kelley, who went by the name Harpy Daniels, announced the Navy had invited him to be the Navy's first "Digital Ambassador" in a November 2022 social media post, highlighting how he went from on deck in 2018 to be a "leader" and "advocate" for people who "have been oppressed for years in service."
Transgender people in the military became a national issue when former President Trump banned service members with gender dysphoria, who were taking hormones or had sex reassignment surgery, from serving.
President Biden reversed this policy in his first week in office. In 2021, transgender service members could serve openly for the first time.