Nine years after a 5-year-old child was found dead in a suitcase near a highway, a Massachusetts man has been charged with the death.
Alberto L. Sierra Jr., 32, pleaded not guilty to a murder charge on Thursday, NBC Boston reported.
The Fitchburg man is accused of killing Jeremiah Oliver, who also lived in the town of around 42,000 about 20 miles north of Worcester.
Sierra was the boyfriend of the boy's mother.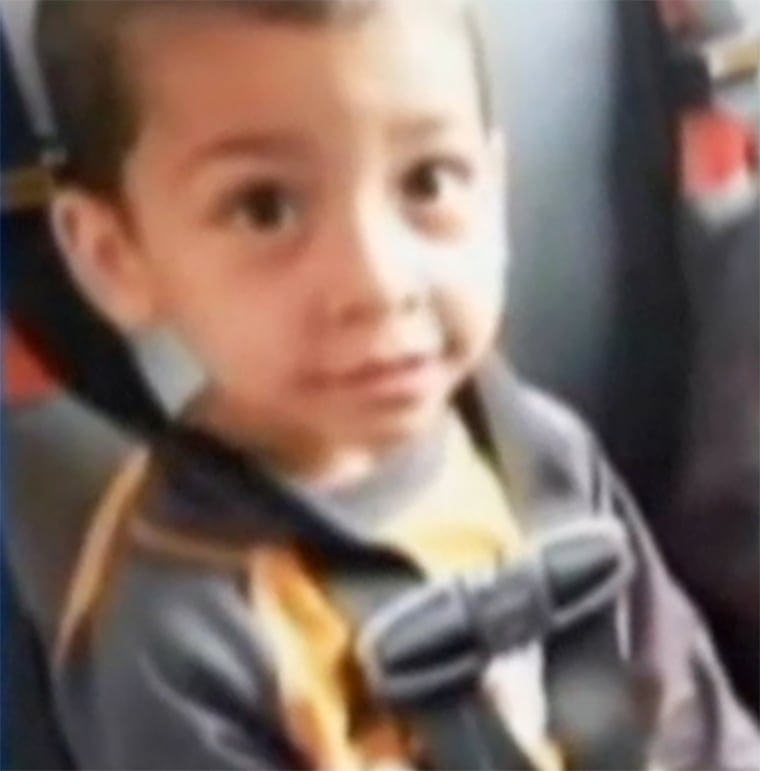 Jeremiah was reported missing in late 2013 and his body was found in a suitcase off I-190 in Sterling on April 18, 2014, the Worcester County District Attorney's Office said.
The medical examiner's office determined the manner of death was homicide and the cause was "lethal violence of undetermined etiology," the prosecutor's office said.
Sierra was arrested on Wednesday for murder and exhumation of a body, according to NBCBoston. He is being held without bail and available online records do not indicate whether he has retained the services of a lawyer.
The district attorney's office press release did not detail what led to the recent arrest and indictments.
In 2017, Sierra pleaded guilty to battery charges against the mother and two of her three children, the district attorney's office said at the time. He was sentenced to six to seven years in prison.
But at the time he had not been charged in the boy's death.
The boy's mother, Elsa Oliver, also pleaded guilty in 2017 to assault and battery and two counts of recklessly endangering a child, and she was sentenced to 7½ years in prison, according to the prosecutor's office.
Elsa Oliver and the children had been involved with the State Department of Children and Families prior to Jeremiah's disappearance.
A social worker who failed to visit Oliver and his children regularly, and two supervisors have been fired following the disappearance and death, according to a report by the state child's attorney's office. The state has made changes to things like home visits and case reviews, he said.