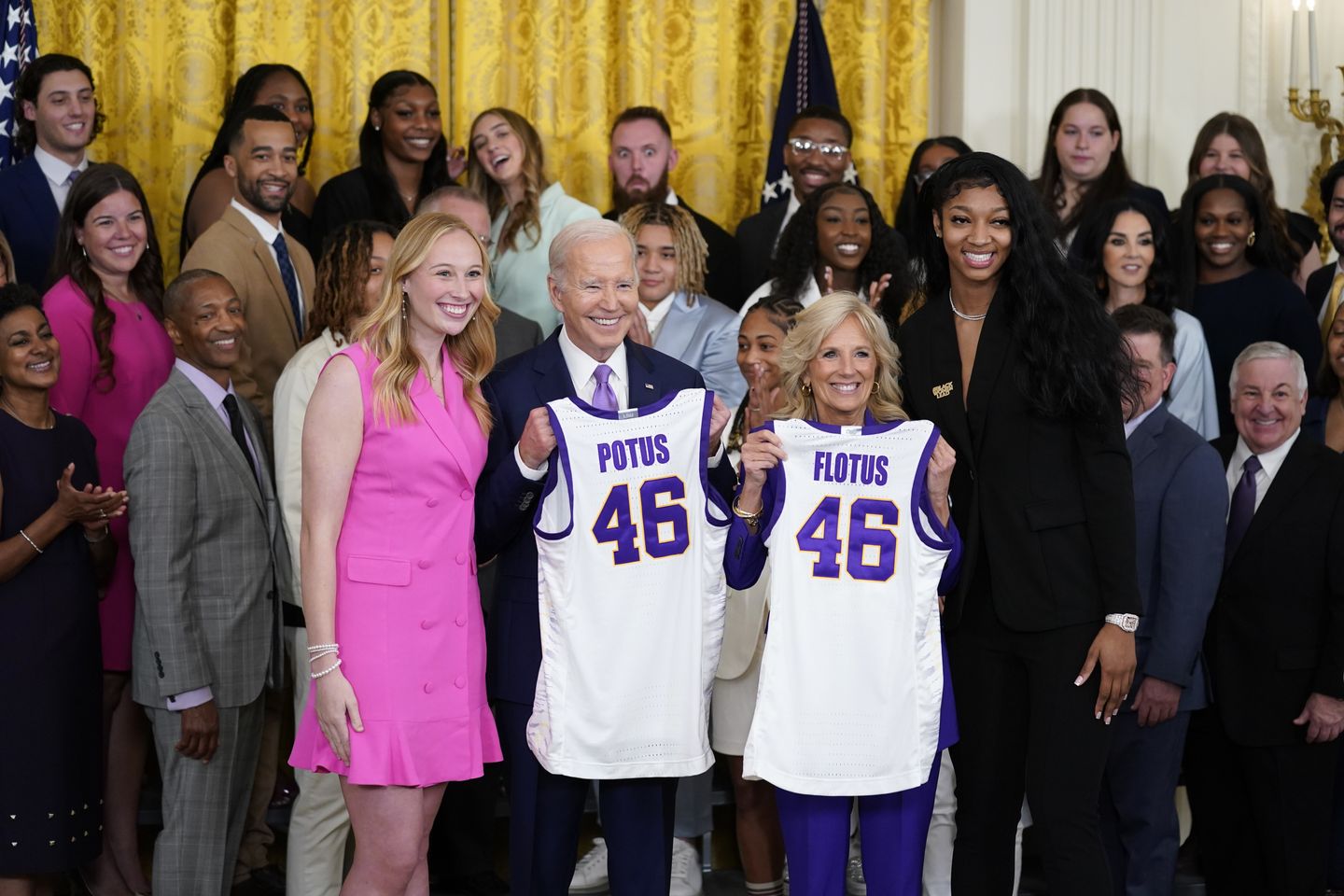 A Louisiana State University women's basketball player passed out while on stage with President Biden at the White House, sparking a chaotic scene in which medical personnel rushed to the dais.
Mr Biden was moved to the side while the sick player received treatment.
The chilling moment came minutes after Mr Biden delivered a speech honoring the team, which won the NCAA women's basketball championship earlier this year.
---
---
As Mr Biden began to speak, the player – Sa'Myah Smith, a forward on the team – collapsed. The scene drew gasps from the crowd in the luxurious East Room of the White House.
"People, it's okay," Biden said immediately after the incident.
The ceremony was briefly suspended while White House medical staff treated Ms Smith and escorted her from the room.
As the ceremony resumed, Mr Biden assured the crowd that Ms Smith was not seriously injured.
"It's not the first time this has happened. Not to her, but to a lot of people standing on stage," Mr. Biden said.
Coach Kim Mulkey told the stunned audience that Ms Smith was fine.
"Sa'Myah is fine. For those of you who are concerned, Sa'Myah is fine. I assure you. … She is shy. She doesn't want to leave. She wants to stay with us, but she needs to be looked into," Ms Mulkey said.