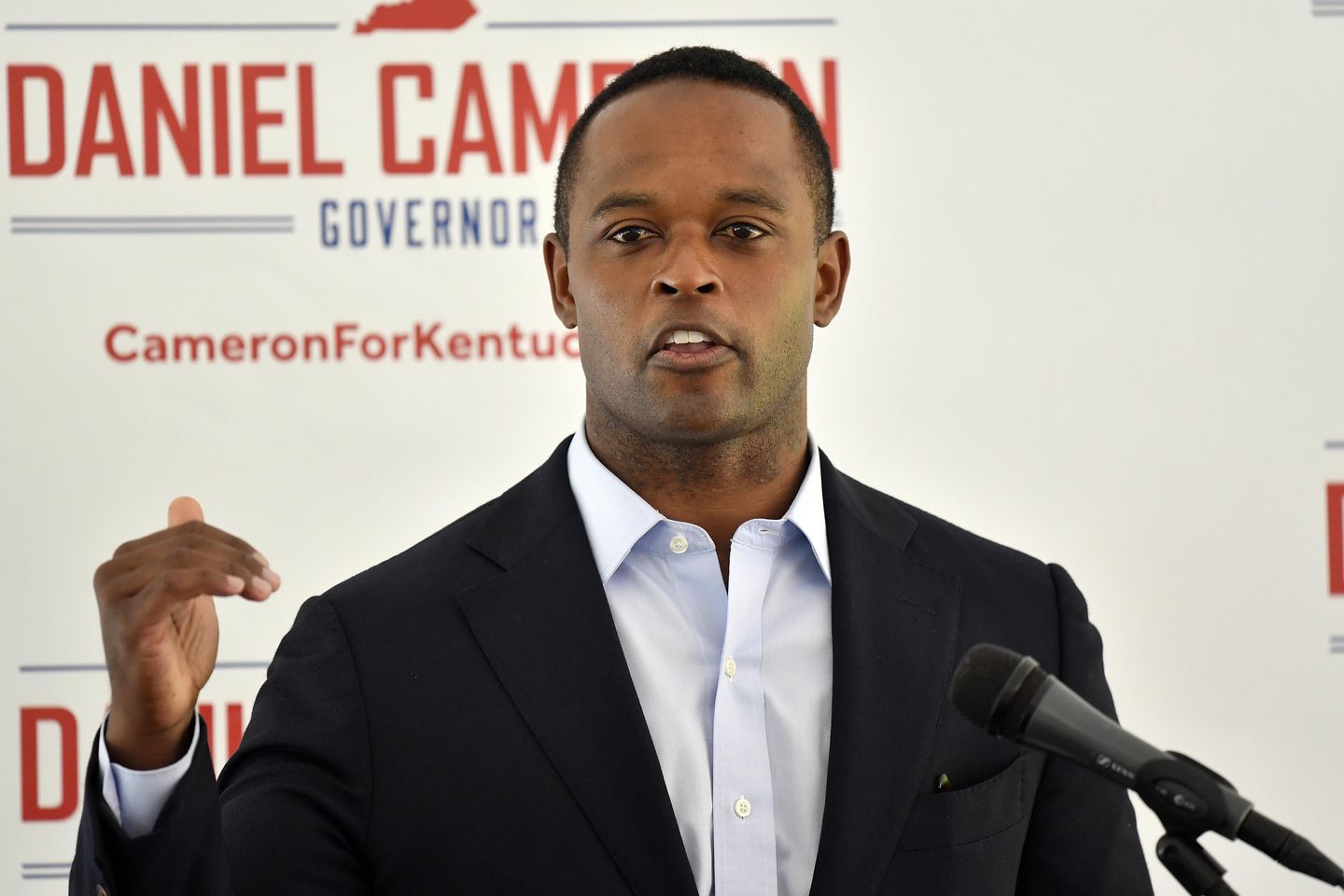 FRANKFORT, Ky. — A top aide to Senate Republican Leader Mitch McConnell has joined Daniel Cameron's gubernatorial campaign in Kentucky, as the GOP nominee adds another political heavyweight to his team in a bid to defeat the Democratic Gov. Andy Beshear in one of the most closely watched races.
Terry Carmack, the senator's chief of staff, will take on a leadership role in Cameron's campaign, said Sean Southard, the state's Republican Party spokesman.
The key staff move this week comes amid a rapidly developing campaign, with candidates on the campaign trail and TV ads already airing – five months before a general election that could send strong signals about the mood of the electorate ahead of next year's campaigns for the presidency and control of Congress.
---
---
Beshear, who is seeking re-election to a second term, planned to tout his record on law enforcement issues at a campaign event later on Tuesday. Cameron, the state attorney general, blamed Beshear for what he said was an increase in crime in the Bluegrass State.
Cameron's campaign said Carmack's addition reflects an "everyone on deck" approach by a unified GOP in support of his bid to unseat Beshear.
Cameron won former President Donald Trump's endorsement early in the primary campaign and is a McConnell protege, having previously worked as the senator's legal adviser. Cameron has shown his ability to bridge an ever-growing divide between the ex-president and the leader of the GOP in the Senate.
"Daniel Cameron has the support of every wing of the Republican Party, from Donald Trump to Mitch McConnell," Southard said in a statement.
Carmack said Republicans are "thrilled to make history" by electing Cameron as governor. Cameron would become Kentucky's first black governor if elected.
The Democratic Governors Association, meanwhile, had a different characterization of Carmack's role.
"Daniel Cameron's campaign has a new babysitter on loan from Mitch McConnell, who is once again trying to get Daniel into political office," DGA communications director Sam Newton said.
Carmack has extensive political experience at the state and national levels. He previously served as Kentucky State Party Chairman, Chief of Staff to Members of Congress, and Political Director of the Republican National Committee of Congress.
His addition to Cameron's campaign was described as a "tremendous move" by Scott Jennings, a Kentucky-based Republican political commentator and former adviser to President George W. Bush.
"Terry is one of the most experienced guys in Kentucky politics," said Jennings, who has close ties to McConnell. "We expect a close and contested race and you won't find a smarter and wiser operator than Carmack. He knows the state like the back of his hand.
Carmack is taking a leave of absence and will return to McConnell's staff after the November election. Gus Herbert will retain his role as Cameron's campaign manager. Cameron won the GOP primary last month by a wide margin against a crowded field of competitors.
Copyright © 2023 Washington Times, LLC.