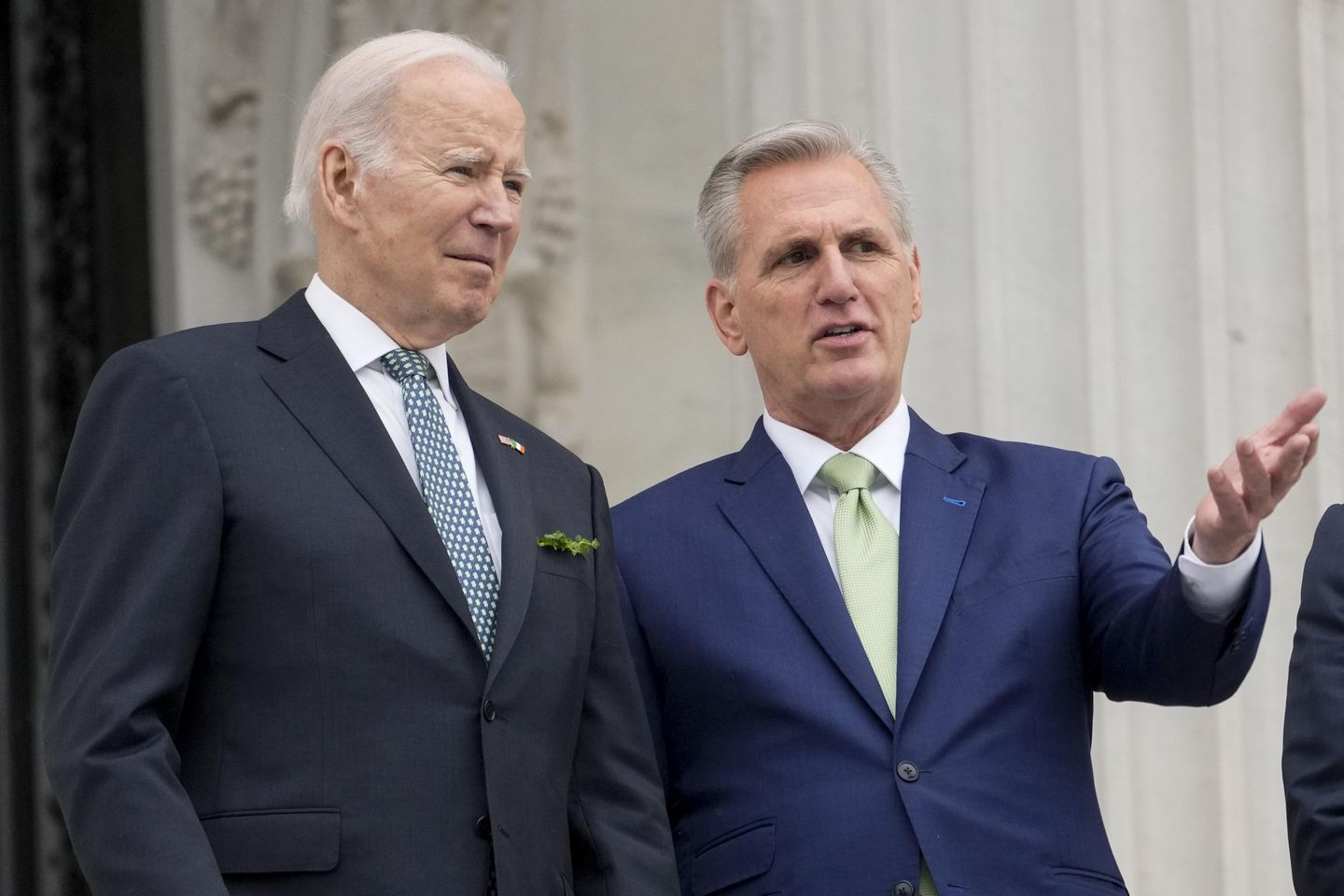 House Speaker Kevin McCarthy ruled out a near-term hike in the debt ceiling on Tuesday, shortly before a meeting with President Biden at the White House on the impending budget deadline.
"We shouldn't kick the vote. Let's do it now," said McCarthy, a California Republican. "Why keep kicking the box? Let's solve it now.
The comments preceded Mr. McCarthy's meeting at the White House with Mr. Biden and other congressional leaders on the debt ceiling.
Last week, White House officials raised the prospect of raising the short-term debt ceiling to avoid a default on the government's ability to service its debt after June 1.
Mr McCarthy dismissed the idea, saying Mr Biden needed to 'stop ignoring the problems'.
Treasury Secretary Janet Yellen has warned Congress has until June 1 to raise the statutory limit on how much the federal government can borrow to meet spending or risk defaulting on debt to more than $31 trillion. dollars, a move that could cause chaos in financial markets and trigger a downgrade in the United States' credit rating.
There is already evidence that investor confidence in government debt is declining. Last week, the US Treasury sold $50 billion of four-week securities at a record high interest rate of 5.84%. This is the highest interest rate seen on US debt sales since 2000.
The $50 billion bonds will mature on June 6, five days after a potential default. For comparison, the Treasury last week sold bonds that will mature on May 30 at a rate of 3.83%.
"We're in a chicken game and it could very well blow up the economy," said Sen. Jeff Merkley, Democrat of Oregon.