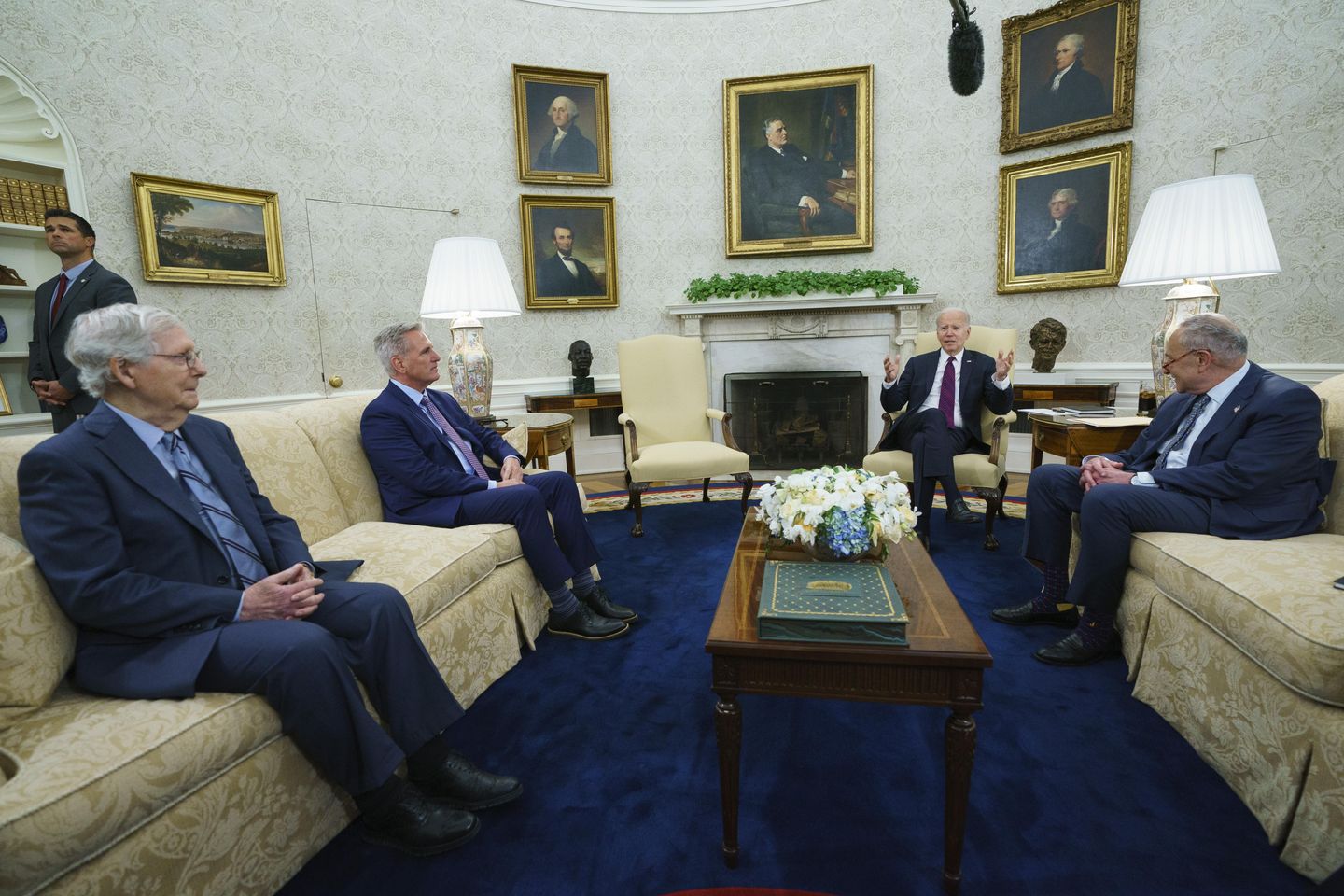 Congressional leaders walked out of a meeting with President Biden on Tuesday saying they were unable to reach a breakthrough on raising the country's borrowing limit, despite a looming default deadline in three weeks.
House Speaker Kevin McCarthy told reporters at the White House that there was no progress in resolving the debt standoff between Mr. Biden and the GOP.
"Everyone reiterated the positions they were on," said McCarthy, a Republican from California. "I haven't seen any new movement."
But the two sides begin budget talks, though the White House remains officially opposed to spending cuts in exchange for raising the debt ceiling. The two sides also said they would meet again on Friday and their respective teams would start talking about government spending.
Senate Majority Leader Charles E. Schumer said those negotiations would be separate from raising the debt ceiling.
"The president has asked the four leaders and himself to start sitting down tonight … to see where we can come to an agreement on the budget and the appropriations process," said Schumer, a Democrat of New York. "There are probably places where we can agree, in some places we can compromise, hopefully."