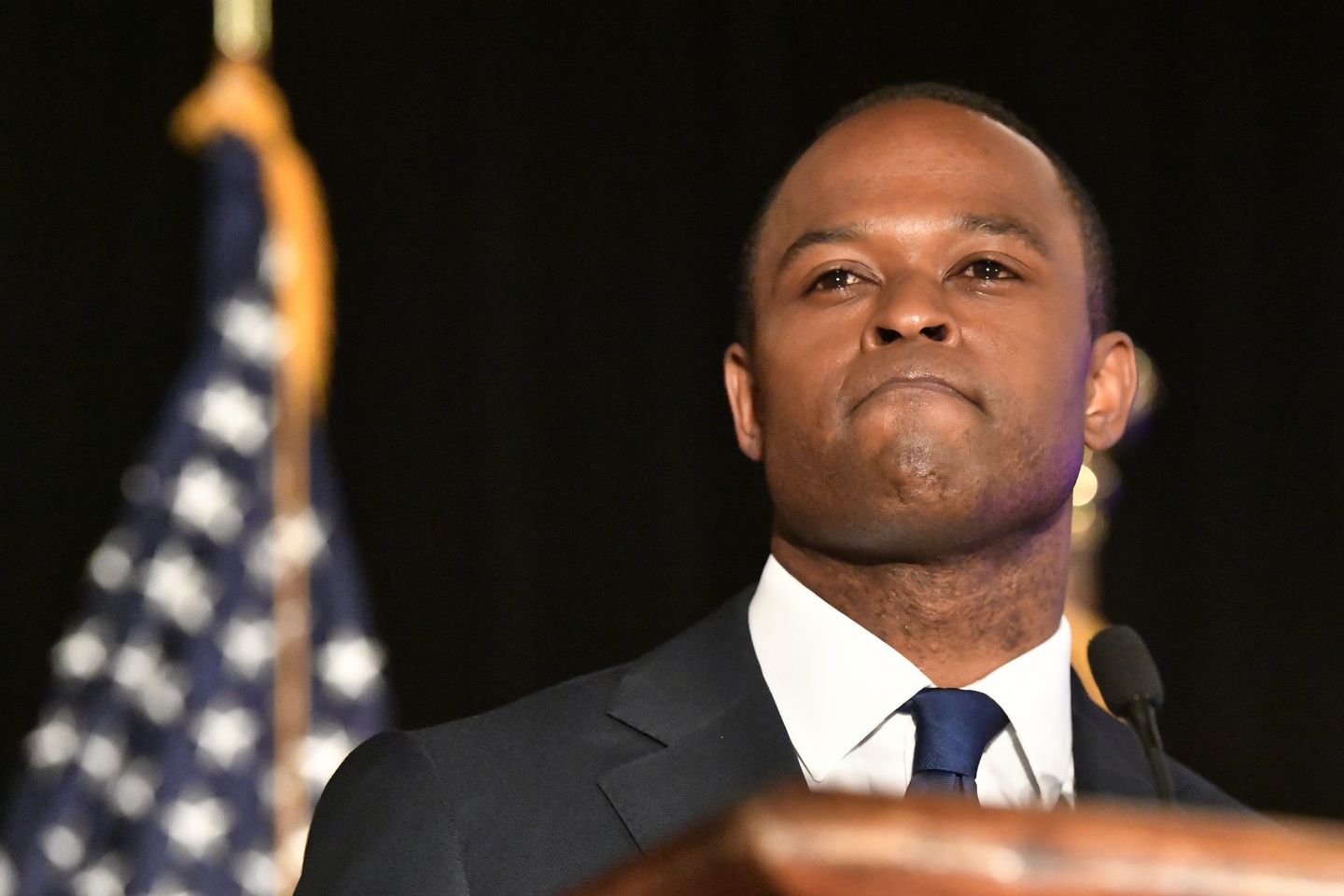 Kentucky Attorney General Daniel Cameron thanked former President Donald Trump and appeared to hit Florida Governor Ron DeSantis after winning the GOP gubernatorial nomination on Tuesday night.
In his victory speech, Mr Cameron gave a "huge thank you" to Mr Trump for his endorsement.
"Let me just say that the Trump winning culture is alive and well in Kentucky!" he said.
The statement was interpreted as a play on Mr. DeSantis' comments last week. The Republican governor urged the GOP to "reject the culture of defeat that has infected our party in recent years."
Mr Trump took umbrage at the remarks and said Mr DeSantis would not have won the governor's chair in 2018 without his support.
Mr DeSantis backed Mr Cameron's main opponent, former UN ambassador Kelly Craft, days before the election.
Mr Cameron will face Democratic Governor Andy Beshear in the general election this fall.
The GOP candidate laid out a few lines of attack against the incumbent, saying fentanyl is ravaging Kentucky communities, crime is on the rise in big cities, and labor force participation is far too low .