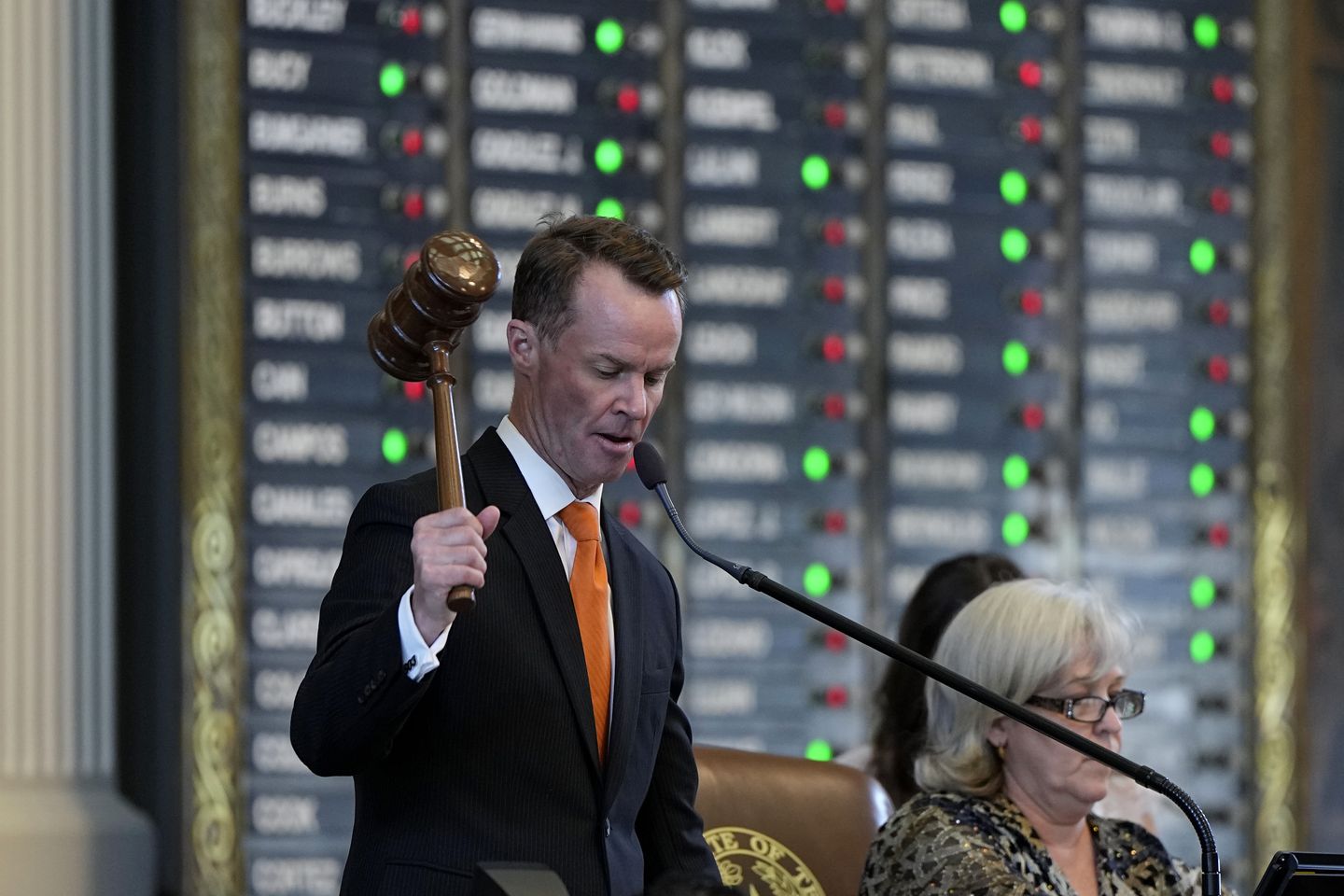 AUSTIN, Texas — Republican Texas Attorney General Ken Paxton on Tuesday called for the resignation of the state's GOP House chairman, accusing him of being drunk on the job in a statement that rocked the State Capitol.
In a tweet, Paxton accused Republican Dade Phelan of presiding over the Texas House "in a state of apparent debilitating intoxication." He did not cite any specific evidence, but the tweet came days after conservative critics of Phelan released a video on social media that appeared to show the speaker articulating his words while presiding over the Texas House on Friday. evening.
Phelan's office did not immediately return a message seeking comment.
The speaker took over as Speaker of the House shortly after Paxton released the statement as lawmakers continued to work on the bills.
Paxton also asked the House General Investigative Committee, which includes Phelan allies, to look into the matter. Tuesday afternoon, the committee held a closed hearing at the Capitol without anyone knowing why. The House MP was seen leaving the room after spending around 30 minutes inside.
Paxton is being investigated by the FBI on charges from several former aides who accused him of bribery and misusing his office to help a donor. Paxton denied the allegations and agreed in February to settle a lawsuit with his accusers for $3.3 million.
That money, however, is dependent on House lawmakers approving the use of taxpayer money for the settlement. Phelan has previously expressed discomfort with taxpayers footing the bill.
Copyright © 2023 The Washington Times, LLC.