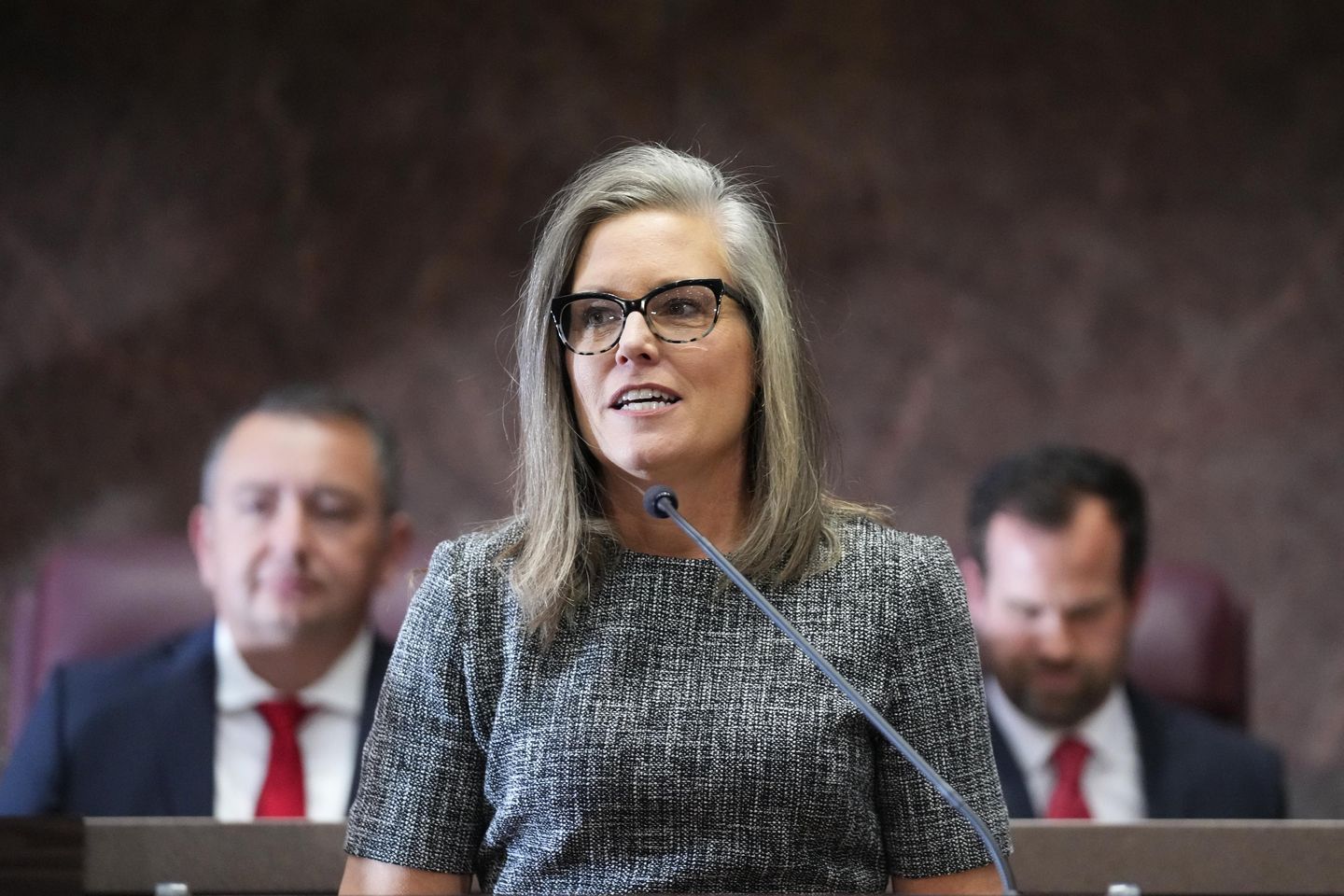 PHOENIX — Arizona Governor Katie Hobbs has vetoed a bill that would have required schools not to refer to transgender students by the names or pronouns they identify with.
Hobbs announced the veto on Monday afternoon, saying the legislation was an attack on transgender children.
"Instead of finding new ways to target and isolate our children, we should work together to create an Arizona where everyone has the freedom to be who they are without fear of harassment or judgment," she said. said in a statement.
Under the bill, employees or independent contractors of a school district or charter school would be prohibited from knowingly calling a student 18 or younger by a pronoun other than their assigned pronoun. at birth. They could also only address them with the first or middle name listed on school records.
Exceptions would have been allowed with parental permission.
Republican State Sen. John Kavanagh, sponsor of the bill, previously said the proposal was intended to ensure parents were aware that their children wanted to identify themselves by another name or pronoun.
Opponents of the bill say students should have the freedom to express their gender identity without permission.
Transgender rights have become a target in GOP-majority state legislatures like Arizona. Last year, then Governor. Doug Ducey signed a law banning trans girls from participating in school sports.
Copyright © 2023 Washington Times, LLC.