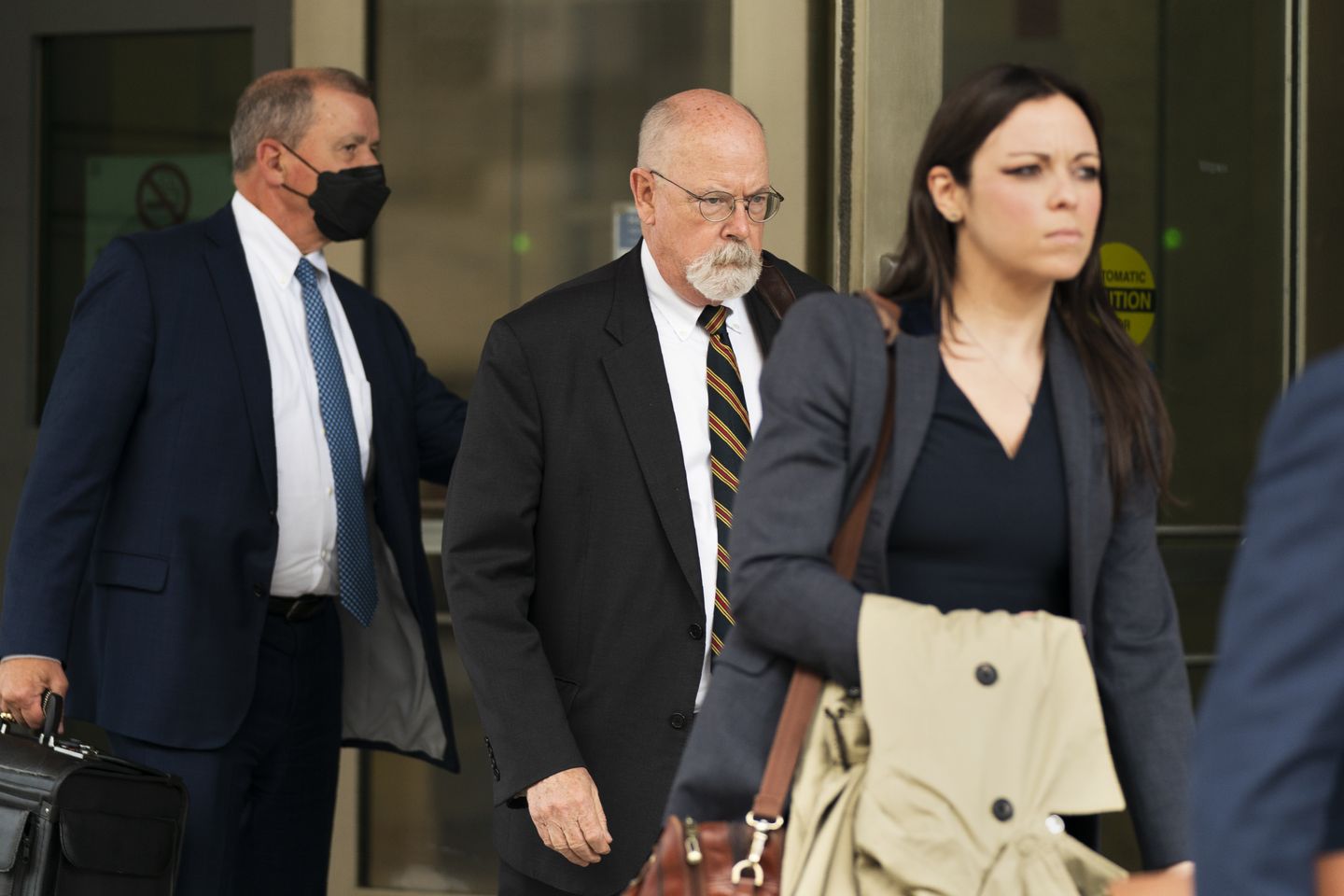 WASHINGTON — A special prosecutor ended his four-year investigation into possible FBI misconduct in his investigation into Russia's ties to Donald Trump's campaign in 2016 with scathing criticism from the office, but a meager court record that was well below the former president's prediction. discover the "crime of the century".
The report released Monday by Special Counsel John Durham represents the long-awaited culmination of an investigation that Trump and his allies say would uncover massive wrongdoing by law enforcement and intelligence agencies. Instead, Durham's investigation yielded disappointing results, with prosecutors securing a guilty plea from a little-known FBI employee, but losing the only two criminal cases they brought to trial.
The roughly 300-page report lists what Durham says are a series of FBI and Justice Department missteps as investigators embark on a politically explosive investigation into the heat of the 2016 election into whether the campaign Trump colluded with Russia to swing the result. He criticized the FBI for launching a full-fledged investigation based on "raw, unanalyzed and unsubstantiated intelligence", saying the speed with which it did so deviated from the norm. And he said investigators repeatedly relied on "confirmation bias," ignoring or rationalizing evidence that undermined their premise of a Trump-Russia conspiracy as they pushed the investigation.
Copyright © 2023 The Washington Times, LLC.