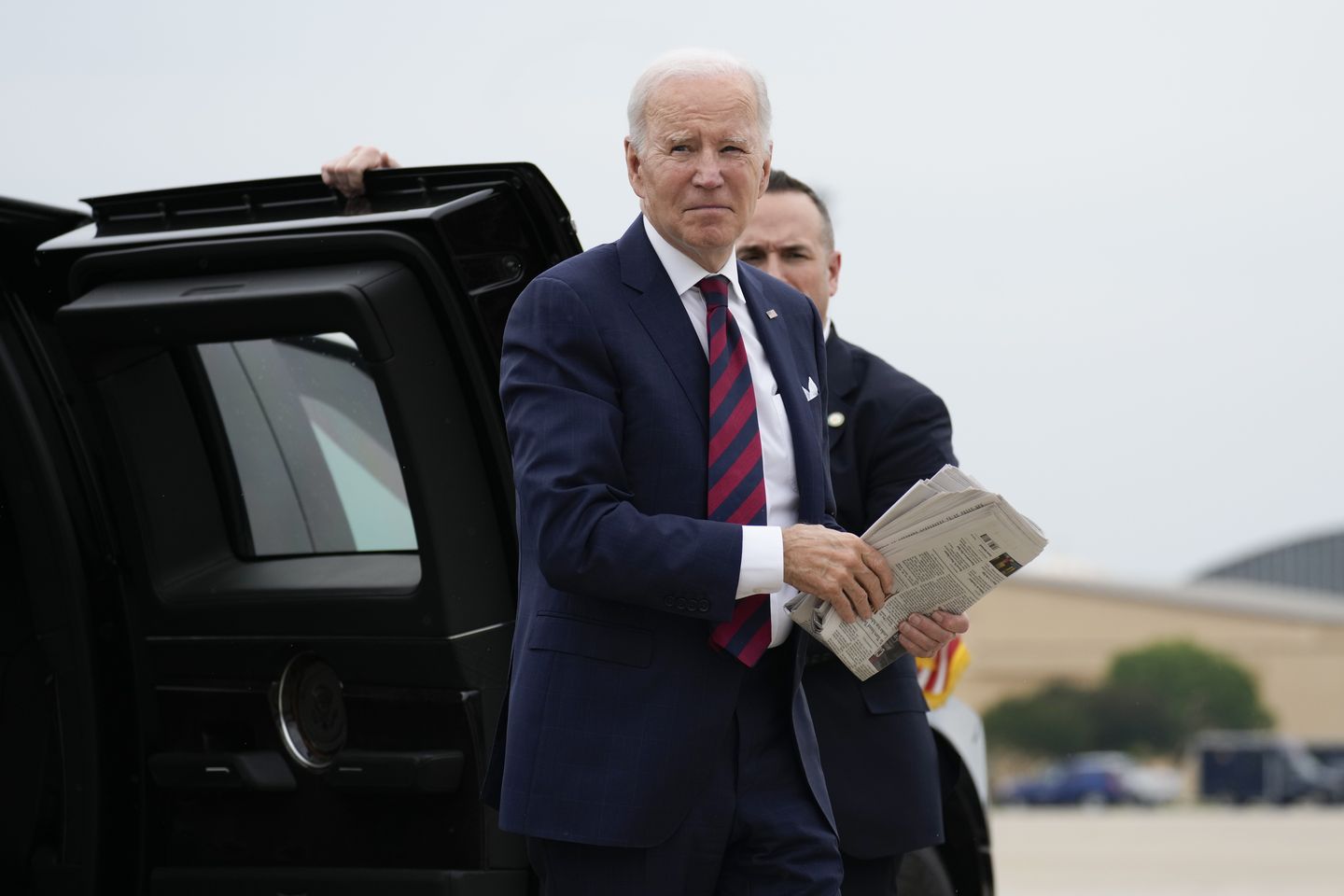 President Biden will visit the peace memorial in Japan which recognizes the 140,000 people killed after the US military dropped an atomic bomb on Hiroshima, the White House announced Tuesday.
Mr Biden will be in Hiroshima for meetings of the Group of Seven nations from Friday to Sunday as part of a three-country trip through Asia. The back half of the trip is in question due to crucial negotiations in Washington to raise the debt ceiling by $31.4 trillion before an early June deadline.
"The president plans to visit the memorial and honor the lives of the innocent people who were killed in the atomic bomb that was dropped on Hiroshima," National Security Council spokesman John Kirby said.
Mr. Kirby did not say whether Mr. Biden planned to issue an apology for the August 1945 bombings of Hiroshima and Nagasaki, which helped end World War II.
He said the focus of the trip was "on the future".
Agenda items will include solidarity to help Ukraine resist the Russian invasion, a common approach to China, and the need for "bold action" to switch to clean energy and resolve climate issues," Mr. Kirby said.
He also said rich countries will discuss ways to help poorer developing countries.
President Barack Obama was the first sitting president to visit the Hiroshima site. He visited the site, gave a speech and met with bombing survivors in May 2016. He did not issue a formal apology.
Mr Biden will visit the memorial as part of a trip that includes a post-G7 stopover in Papua New Guinea and a visit to Australia.
The White House has signaled that the end of the trip could be in flux as Mr Biden and congressional Republicans try to get on the same page to expand the country's borrowing power and avoid a default. .
"We're working, thinking, the rest of the trip right now," Mr Kirby said.
He said Mr Biden will be able to meet Australian Prime Minister Anthony Albanese at the G7 regardless of the travel schedule.