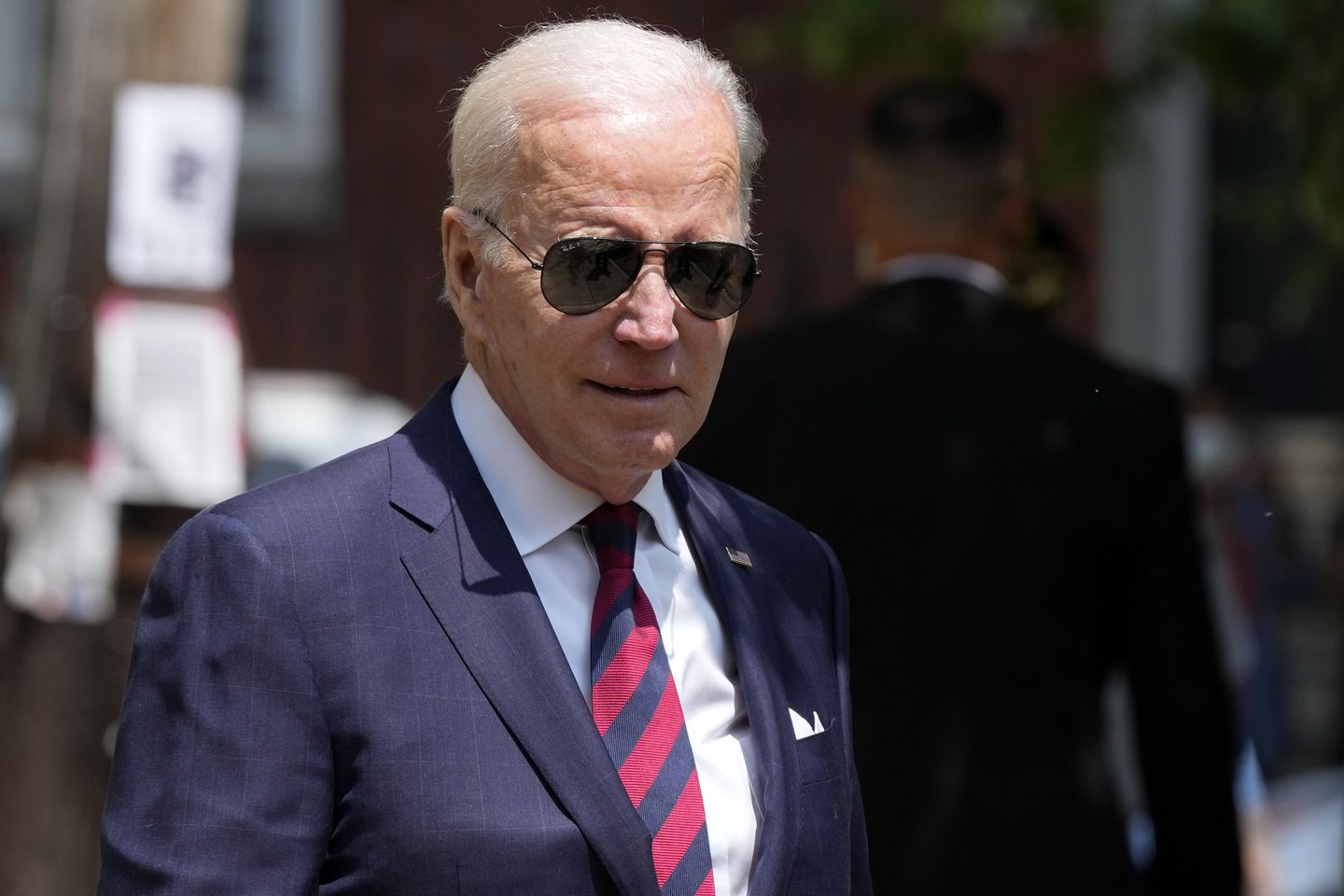 WASHINGTON (AP) — President Biden will mark American Jewish Heritage Month on Tuesday by highlighting his administration's efforts to combat rising anti-Semitism when he speaks at a White House reception that will highlight features the stars of the revival of "Parade" on Broadway.
As Biden plans to use his comments to celebrate the contributions of American Jews, he will also reflect on how his decision to run for the White House in 2020 was shaped by a 2017 neo-Nazi march in Charlottesville, Va. according to a White House. official who viewed the president's speech on condition of anonymity.
The president, who announced just weeks ago that he would run for re-election, spoke frequently during the 2020 campaign about the "Unite the Right" rally led by white nationalists carrying torches. Clashes between this group and a large gathering of counter-protesters resulted in the death of counter-protester Heather Heyer when a white nationalist drove his car into the crowd.
Biden is also expected to highlight his appointment of the first U.S. special envoy at the ambassadorial level to monitor and combat anti-Semitism, increased federal funding to help secure synagogues, Jewish community centers and Jewish day schools, and the convening of a White House summit on countering hate-fueled violence. .
Biden late last year created an interagency group to better coordinate US government efforts to combat anti-Semitism, Islamophobia, and related forms of bias and discrimination in the United States. The administration is expected to soon publish its national strategy to combat anti-Semitism.
Ben Platt and Micaela Diamond, both 2023 Tony Award nominees for their performance in 'Parade', are due to perform at the reception. The musical centers on the early 20th century trial, imprisonment and lynching of Jewish American factory manager Leo Frank. Composer Jason Robert Brown will accompany Diamond and Platt.
The White House has recruited James Beard-winning chef Michael Solomonov, who specializes in Israeli cuisine, to design the menu for Tuesday's celebration.
Copyright © 2023 The Washington Times, LLC.