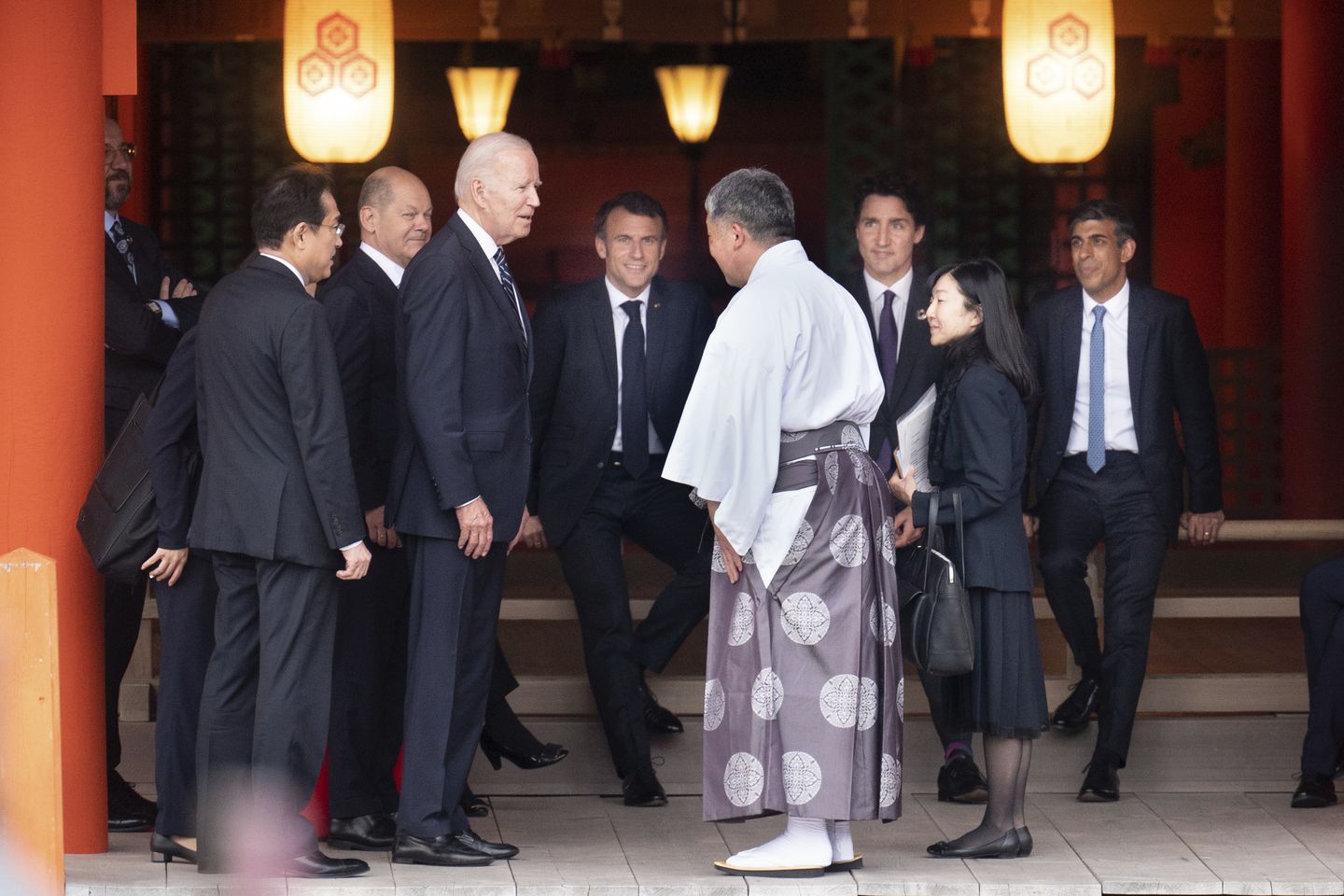 President Biden will take questions at a rare press conference this weekend in Hiroshima, Japan, following the G7 summit, the White House announced on Friday.
The press conference, scheduled for Sunday, is marked as open press, although it is unclear how many questions Mr Biden will answer. By organizing the press conference in Japan, he excludes a multitude of American media who did not make the trip to cover the summit of the leaders of the main economies.
Mr. Biden promised Wednesday to hold a press conference on the debt ceiling when he returns from Japan but did not provide details.
"As it stands, the intention is to go to the G7, be back here on Sunday, have a press conference," Biden told reporters before he left.
It's unclear if Mr. Biden was talking about Sunday's press conference in Japan. He hinted that the event would happen in the United States, but the White House did not respond to requests for clarification of his remarks.
Earlier this month, Mr Biden mistook an interview with MSNBC for "one big press conference", sending reporters scrambling to rearrange their schedules until the White House backtracked on his remarks.
Mr. Biden was thinking about his MSNBC interview with Stephanie Ruhle instead of hosting a press conference, an official told The Washington Times.
Mr. Biden has held the fewest press conferences since President Reagan, according to data from Towson University's White House Transition Project.
He had only 24 press conferences compared to 43 for President Trump, 52 for President Obama and 46 for President George W. Bush at the same time of their presidencies.
It's also been more than seven months since Mr. Biden's last solo press conference, when he took questions Nov. 14 in Bali, Indonesia.
The White House took issue with critics who say Mr Biden has been inaccessible to reporters by saying he often answers questions shouted at him during pool sprays, which are questions asked by a small group of reporters.