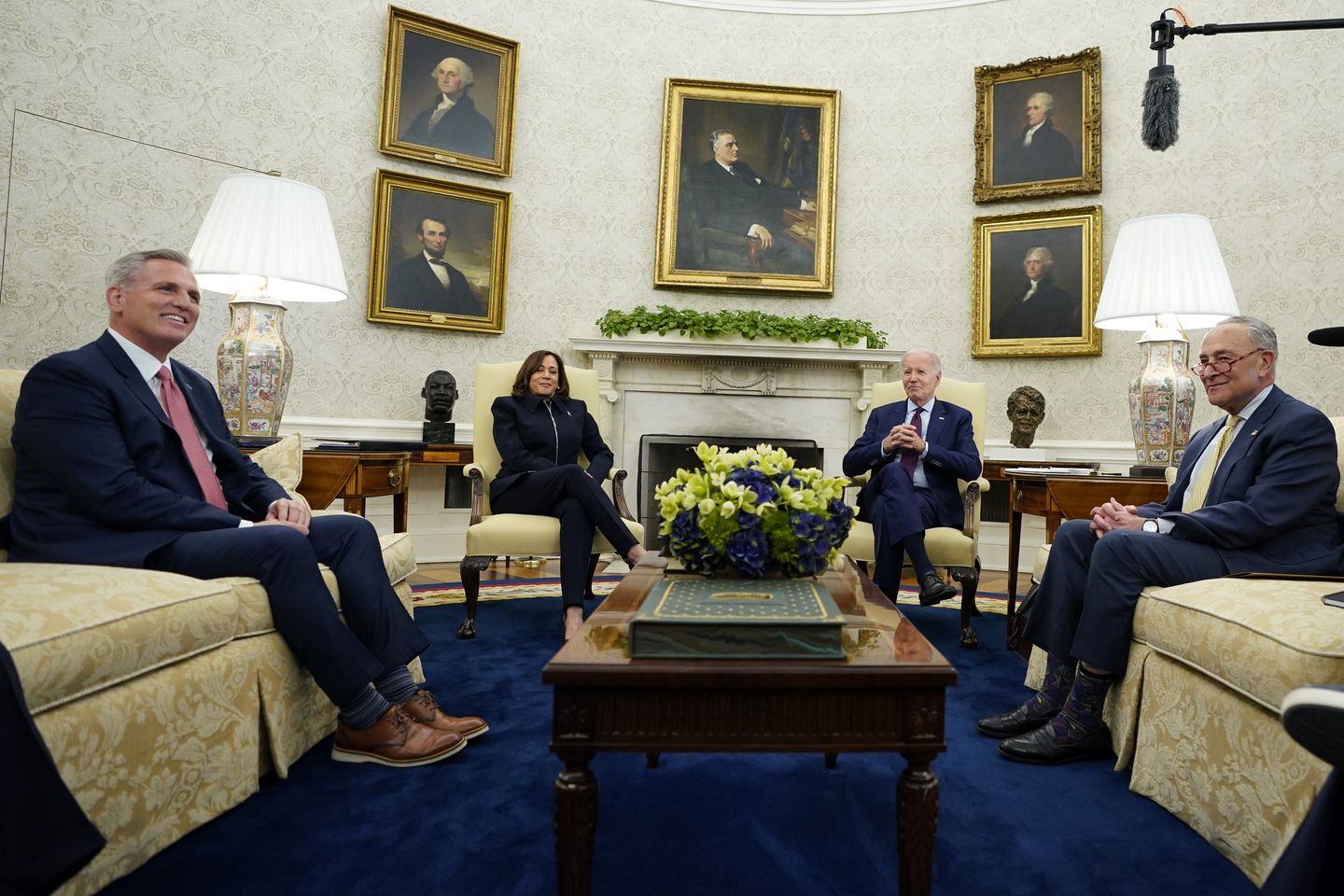 House Speaker Kevin McCarthy said Tuesday that President Biden had agreed to negotiate directly with him on spending cuts and raising the debt ceiling, sidelining Senate Majority Leader Charles E. Schumer and congressional leaders.
McCarthy said the decision to exclude other congressional leaders from negotiations was a sign of progress. The move came after a White House debt ceiling meeting with Mr. Biden and the Big Four: Mr. McCarthy, Mr. Schumer, House Democratic Leader Hakeem Jeffries and Senate Republican Leader Mitch McConnell .
"The structure of how we trade has improved, which now gives you a better opportunity, even though we only have a few days to do so," McCarthy said. "If we had done this 97 days ago, we would have already passed a bill."
Administration officials have met with staff of congressional leaders in recent days. While the talks touched on the topic of spending cuts, no breakthrough emerged.
Allies of Mr. McCarthy said part of the obstacle to reaching a deal was the fact that there were too many voices at the negotiating table, including top aides to Mr. Schumer, Mr. McConnell and Mr. Jeffries.