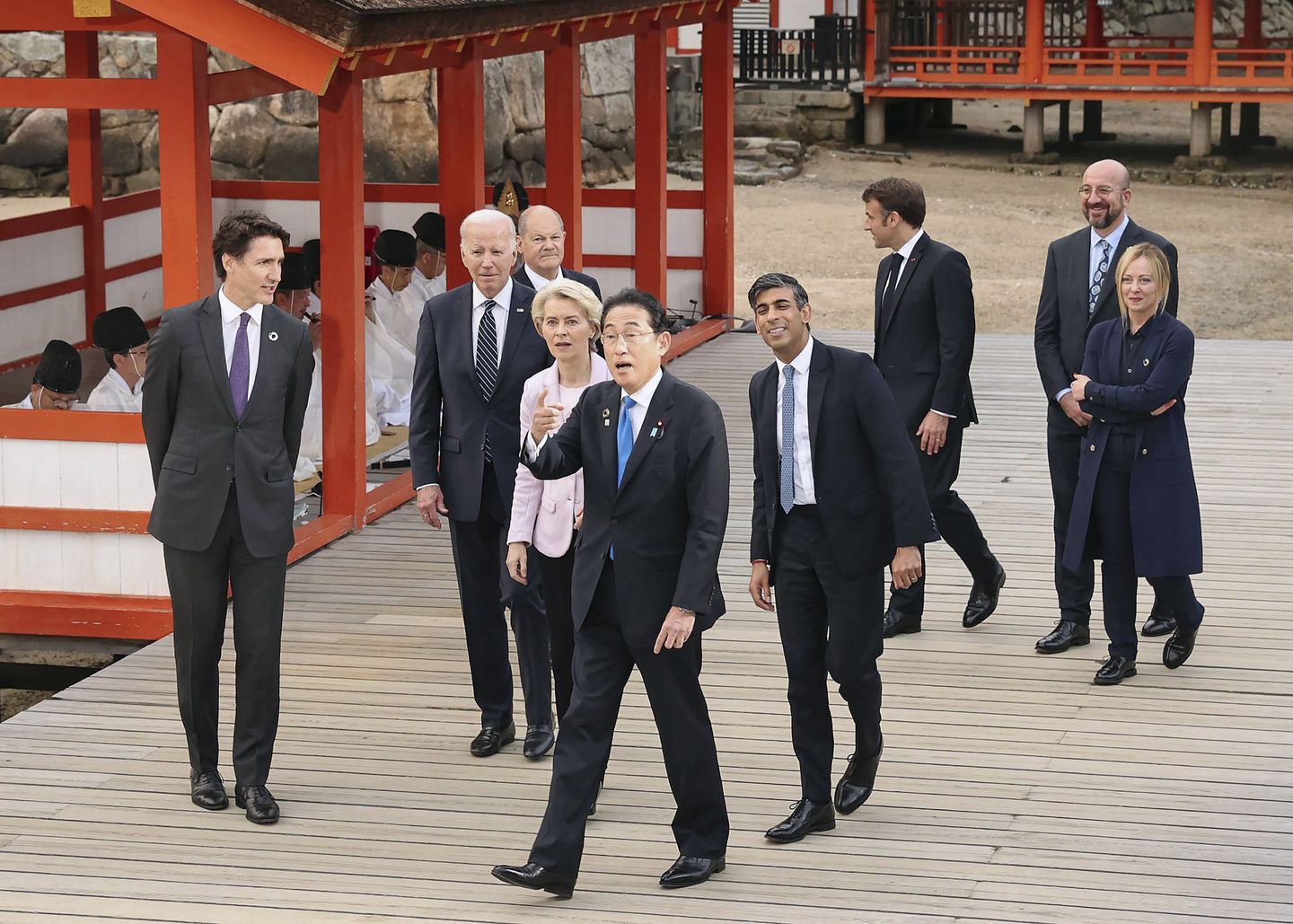 President Biden and leaders of the Group of Seven traveled to the site of the atomic bombing of Hiroshima in 1945 to witness first-hand the impact of nuclear weapons, honor those who died and issue a new warning to Russia.
Mr. Biden and the leaders met with a survivor of the US bombing, Keiko Ogura, at the Hiroshima Peace Park and Memorial Museum and laid a wreath at the memorial's cenotaph, which is a monument to those buried elsewhere.
They offered a silent prayer with the support of middle and high school students in Hiroshima.
Japan's Foreign Ministry said the leaders "deepened their understanding of the reality of the atomic bombings and united their hearts to console the souls of lost lives."
"The G7 leaders reiterated their position that Russian threats to use nuclear weapons, let alone their use, are inadmissible," the ministry said.
Russian President Vladimir Putin invaded Ukraine in February 2022 and he has deployed rhetoric that suggests he is ready to use his nuclear arsenal if necessary. Many experts believe that Mr. Putin would not resort to the use of weapons, so the threat itself is the weapon.
The leaders also planted a cherry tree as a symbol of their yearning for peace, the ministry said.
Mr Biden did not deliver a speech or apologize for the US decision to drop atomic bombs on Hiroshima and Nagasaki, which helped end World War II.
President Obama was the first sitting US president to visit Hiroshima. He visited the site, gave a speech and met with bombing survivors in May 2016. He did not issue a formal apology.