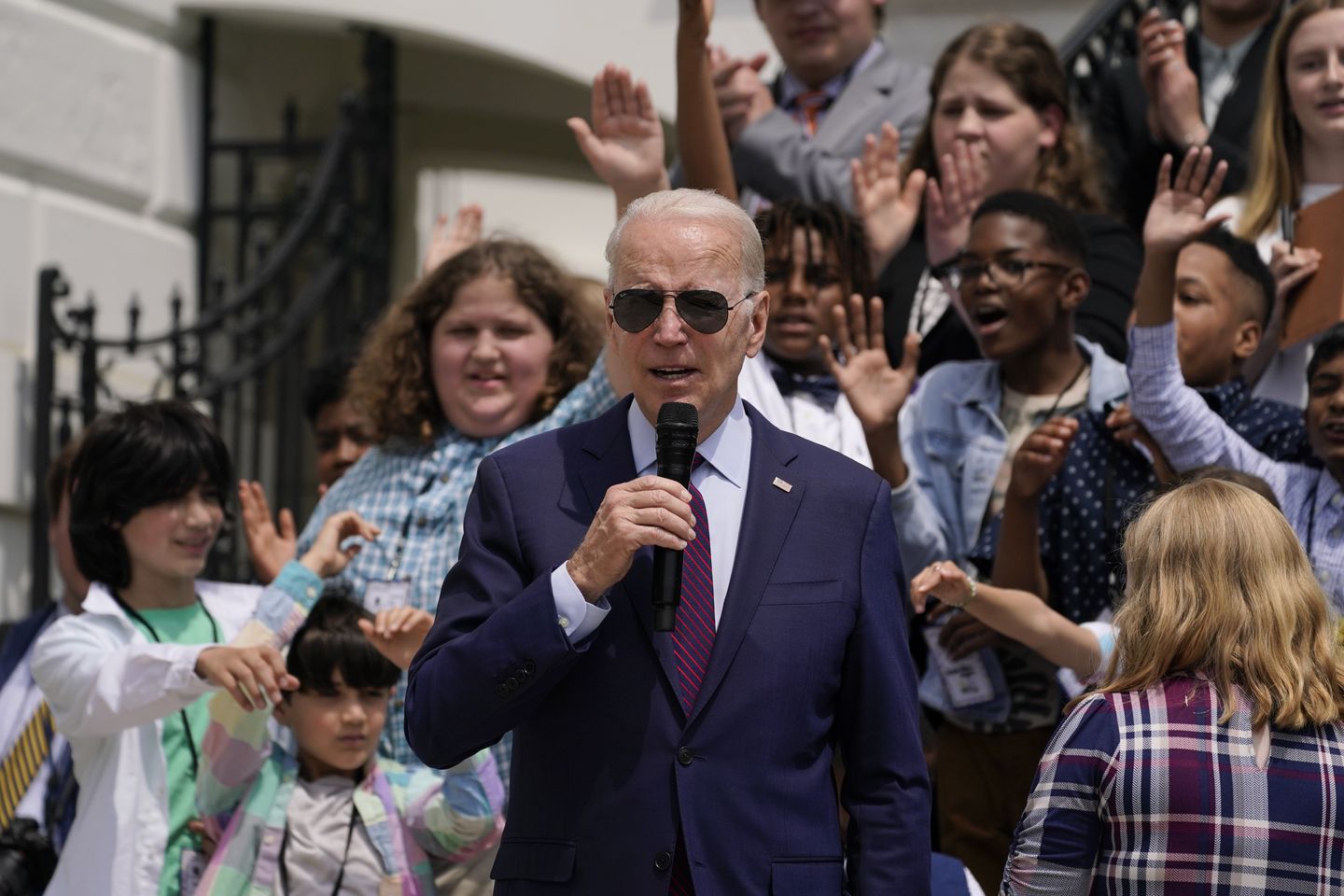 President Biden released the names of his grandchildren at a Take Your Kid to Work Day event on Thursday, but did not include his son Hunter's illegitimate daughter.
"I have six grandchildren and I'm crazy about them. I talk to them every day," Biden said as he answered children's questions at the event from the South Lawn of the White House.
Mr Biden then ticked off the names of each of his grandchildren, including Naomi, Finnegan, Maisy, Natalie, Robert Hunter and Beau, the youngest at 3½.
"They're mad at me because I pay so much attention to them," Mr Biden said.
Hunter Biden's other unacknowledged child, his 4-year-old daughter Navy, was not listed among the grandchildren.
Hunter initially denied being Navy's father because he said he had "no recollection" of meeting his mother, an Arkansas woman named Lunden Alexis Roberts.
He then took the blame for being Navy's father following a DNA test and settled for an undisclosed sum with Ms Roberts last year.
Ms Roberts was an employee of Hunter Biden's consulting firm during her pregnancy in 2018, but was removed from the company's insurance plan after giving birth, according to a New York Post report.
In January, Hunter asked a federal judge to bar Navy from taking her last name, saying it would rob the child of a "peaceful existence."
Ms Roberts argued it would be an advantage as it is synonymous with a 'politically powerful, well-educated, prosperous and financially well-off family', according to court documents.
A federal judge ruled this week that Hunter Biden must attend the Arkansas child support trial. Ms Roberts is suing Hunter Biden for alimony for the Navy.