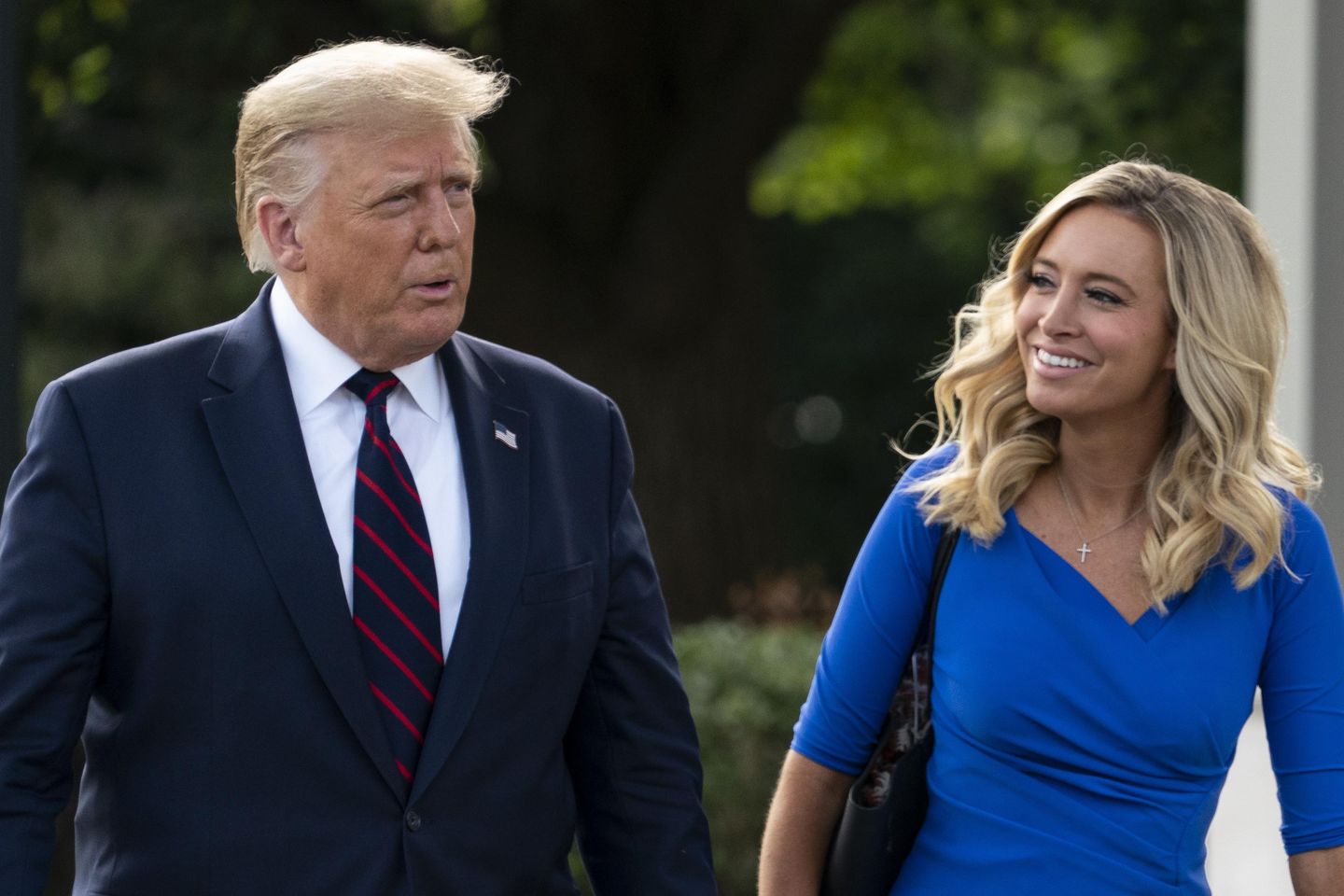 Former President Donald Trump's decision to attack his former White House spokesperson, Kayleigh McEnany, has caused him to lose the public support of a New Hampshire lawmaker, who shifted his allegiance to the governor of Florida, Ron DeSantis.
Representative James Spillane, a Republican from Deerfield, said he could no longer endorse Mr Trump after the ex-president called Ms McEnany, a Fox News host, "Milktoast" and said she had used incorrect poll numbers that had reduced his lead over Mr. DeSantis. in the GOP primary.
"I officially withdraw my endorsement, as her latest attack on Kayleigh McEnany is beyond comprehension and explanation," Mr Spillane told the NH Journal. "Against my deepest hopes that Trump has gained some measure of control, he has attacked those who have been his staunchest supporters regardless of their loyalty.
---
---
Ms. McEnany served as the White House press secretary during the latter part of Mr. Trump's term, including the difficult last year marked by COVID-19. She was a staunch supporter of Mr Trump and unafraid to chide in from the podium in the briefing room.
Mr Trump's decision to attack him on his Truth Social page on Tuesday crossed the line for supporters such as Mr Spillane.
"The people of New Hampshire and the people of this nation deserve messages of positivity and hope, not negative attacks and degradation as we have seen is the hallmark of the Biden administration," said Mr. . Spillane said.