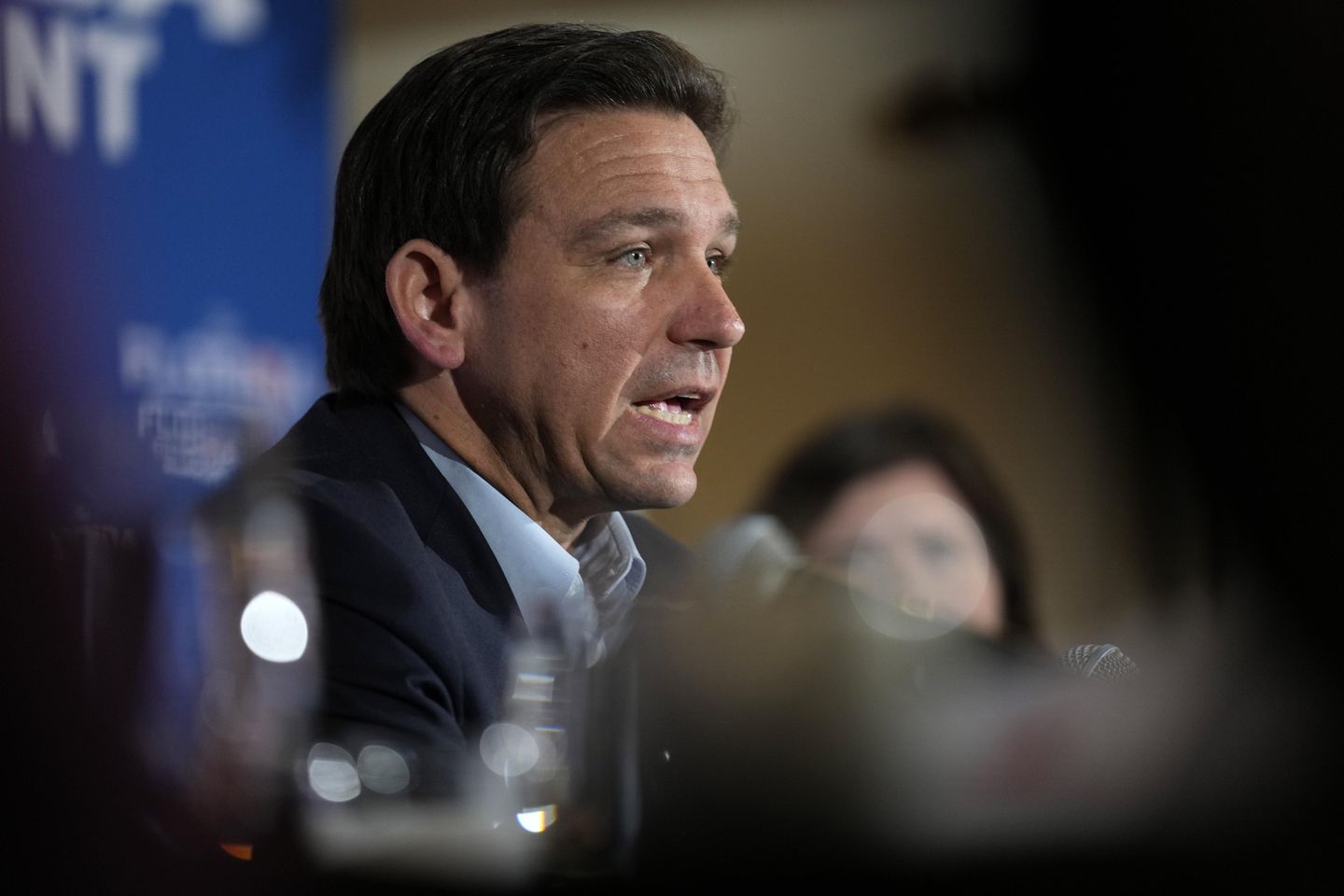 SAN FRANCISCO — Jack Sweeney, the 20-year-old student who was once banned from Twitter for posting the real-time movements of Elon Musk's jet, has a new plane in his sights: that of Florida Governor Ron DeSantis .
On Monday, Sweeney launched a new Twitter tracker by the name @DeSantisJet that tracks the movements of the official Florida jet that DeSantis uses for state business. This tracker, like the one he created to track Musk's private jet, uses public flight information required by aviation authorities.
In an interview with The Associated Press, Sweeney said he also plans to track DeSantis flights on other private planes once he can identify them.
Like Sweeney's revamped version of his Musk @elonjet tracker, the DeSantis Twitter tracker flags movements with a 24-hour delay. The delay is in line with a Twitter rule change imposed shortly after the company suspended Sweeney's original Musk follower account in December. Sweeney's Twitter account was later restored.
Sweeney, who is a student at the University of Central Florida, tracks a variety of other private jets used by politicians, tech moguls and celebrities, a list that includes former President Donald Trump; business titans Jeff Bezos, Bill Gates and Mark Zuckerberg; and celebrities Taylor Swift and Kim Kardashian.
Like other tracking accounts, Sweeney's DeSantis tracker appears on a variety of social platforms ranging from Facebook and Instagram to smaller sites such as Telegram, Mastodon and Nostr. His Musk tracker also uses accounts on BlueSky, a fledgling Twitter alternative, and Truth, a social network founded by Trump.
Sweeney said DeSantis "just becomes someone people want to know." The Florida Republican has long shown signs of preparing to run for president in the 2024 election, where he would face Trump and several other announced candidates.
The AP reported Tuesday that DeSantis plans to launch his presidential campaign in a Twitter Spaces conversation with Musk on Wednesday, citing two people familiar with the decision.
Copyright © 2023 The Washington Times, LLC.