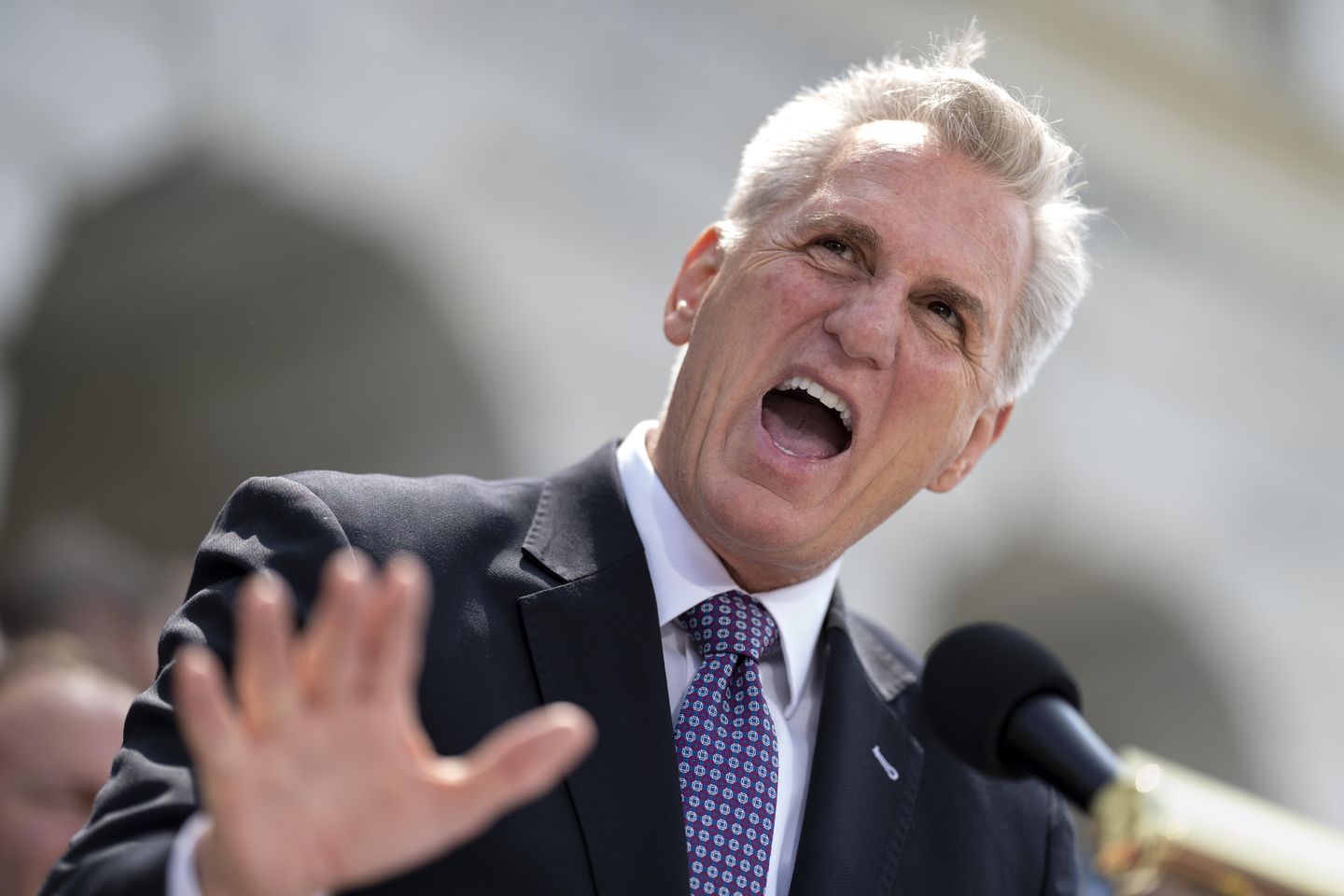 House Speaker Kevin McCarthy said on Saturday that debt ceiling negotiations with the White House were "backing off."
Mr McCarthy's comments come hours after President Joe Biden sounded a more optimistic note about reaching a deal with Republicans.
'The White House is backing down in negotiations,' the California Republican says said on Twitter. "Unfortunately, the socialist wing of the Democratic Party seems to be in charge, especially with President Biden out of the country."
Earlier in the day, Mr Biden dismissed the idea that the two sides would not be able to break the current impasse.
"Not at all," Biden told reporters on the sidelines of the G-7 summit in Japan after being asked if he feared the talks could collapse. "I still believe we'll be able to avoid a default and do something decent," he said.
Mr McCarthy's take, however, suggested the two sides remain at loggerheads over a range of issues, from work requirements for welfare to caps on future spending growth and budget cuts.
Negotiators face a June 1 deadline to raise the country's borrowing limit by $31.4 trillion or the United States will default on some of its obligations.